Sale!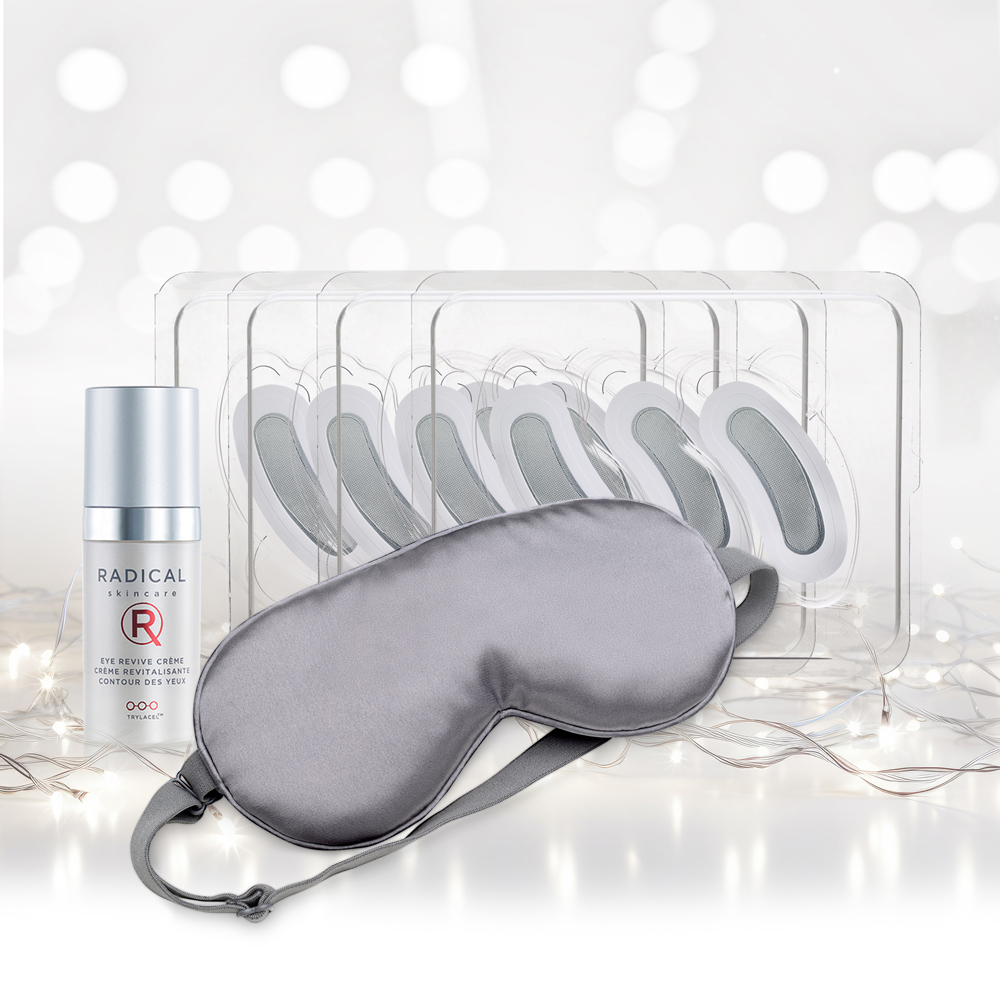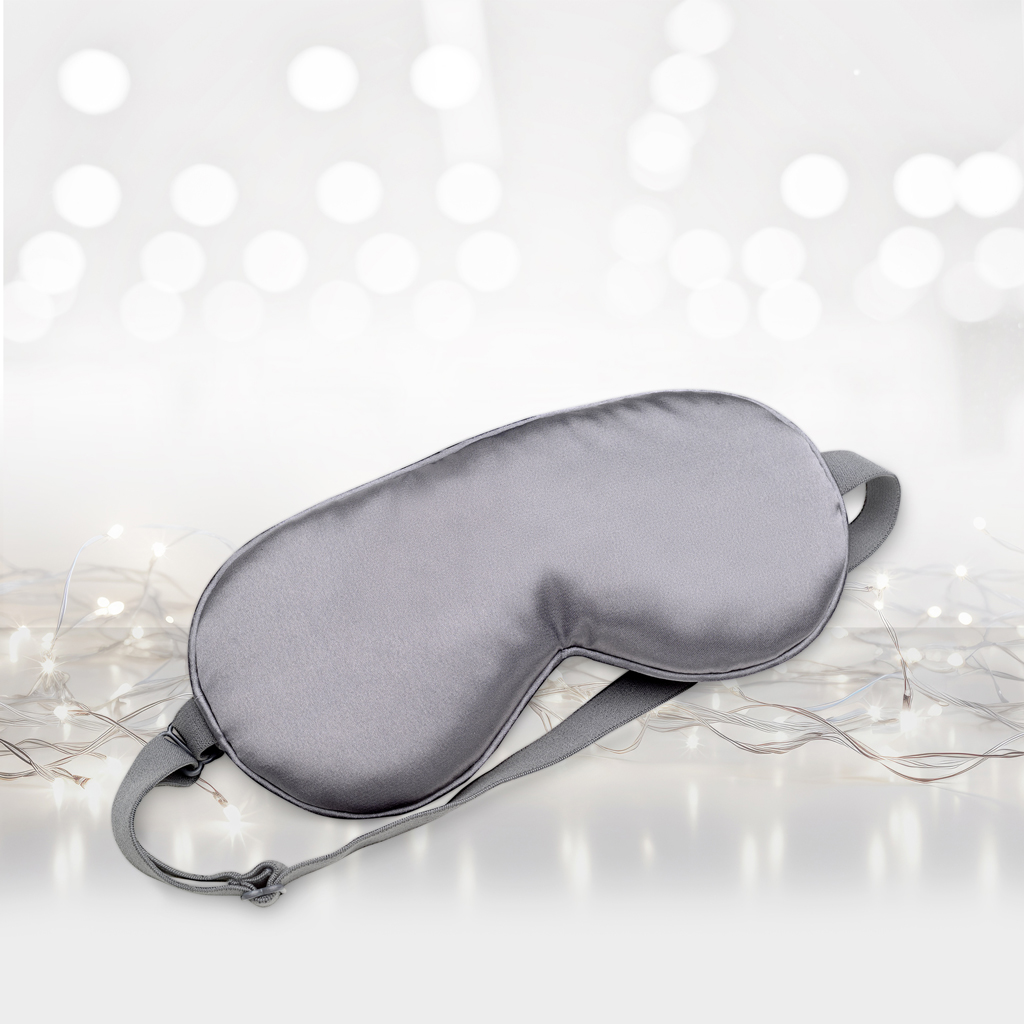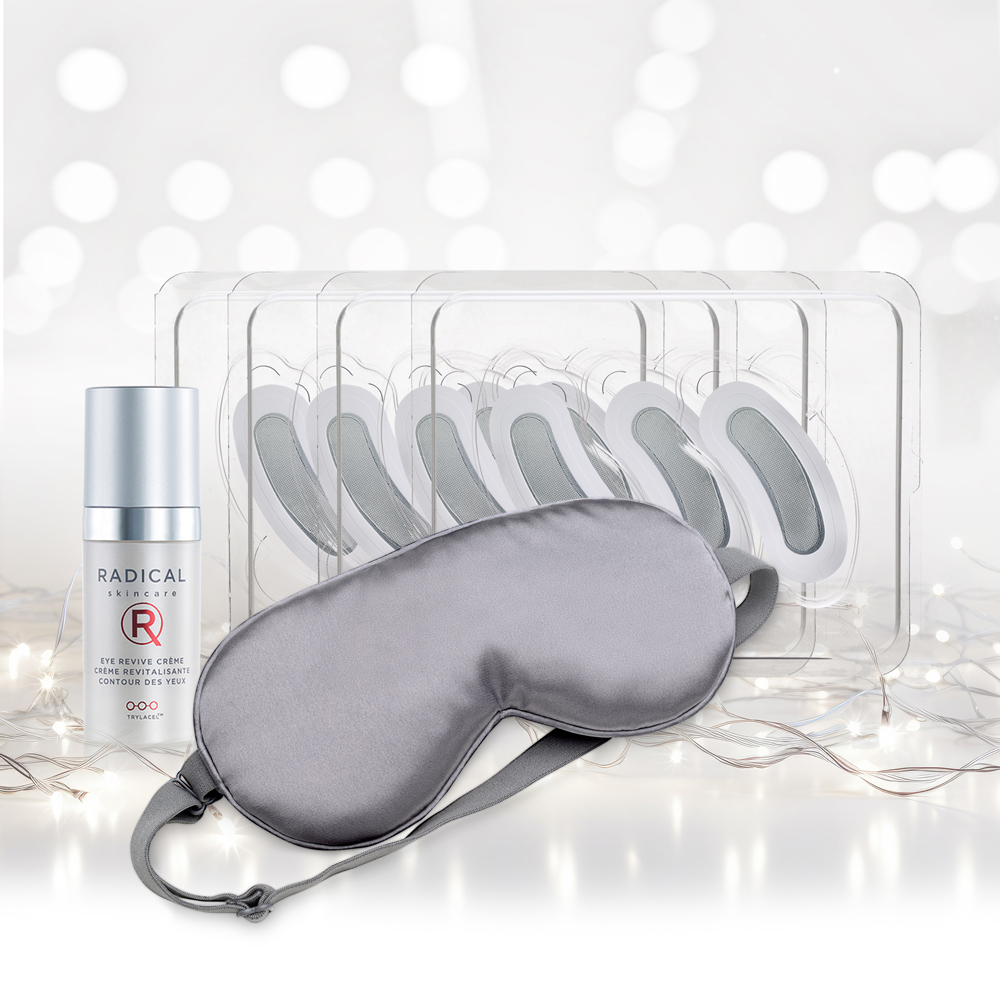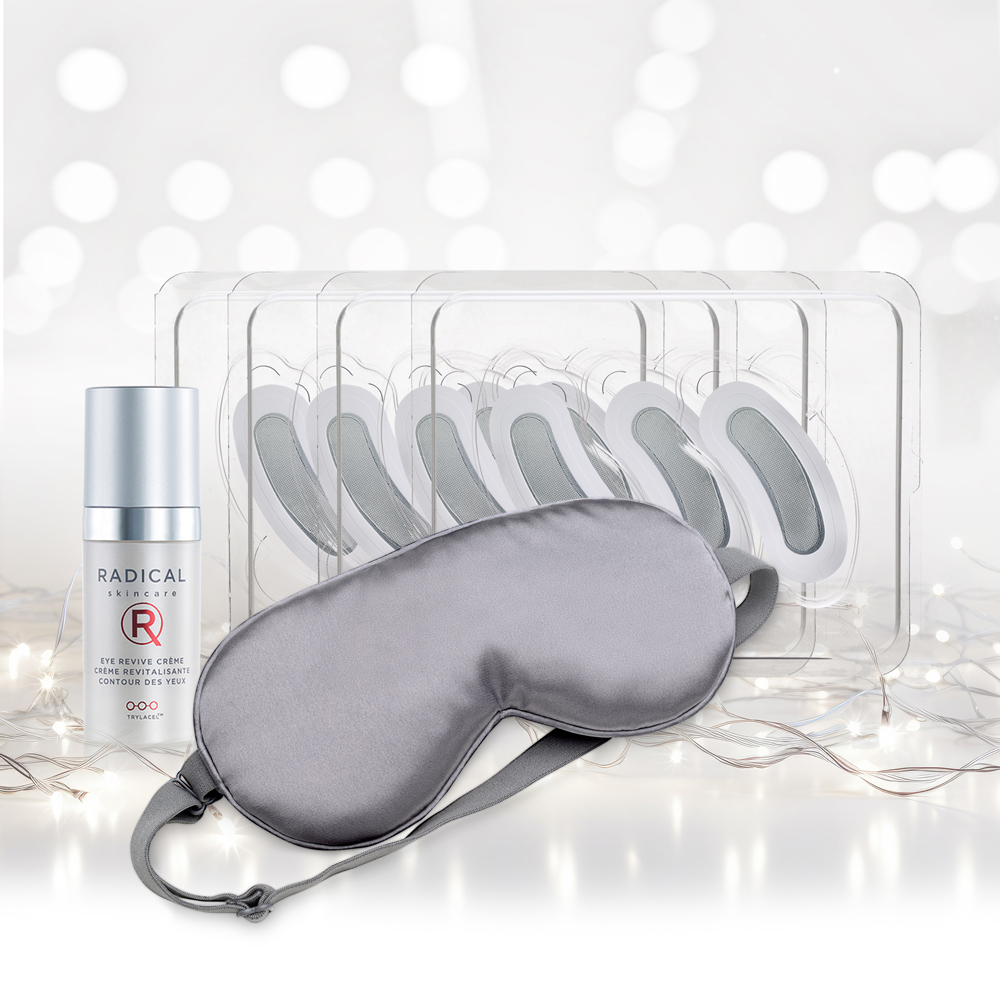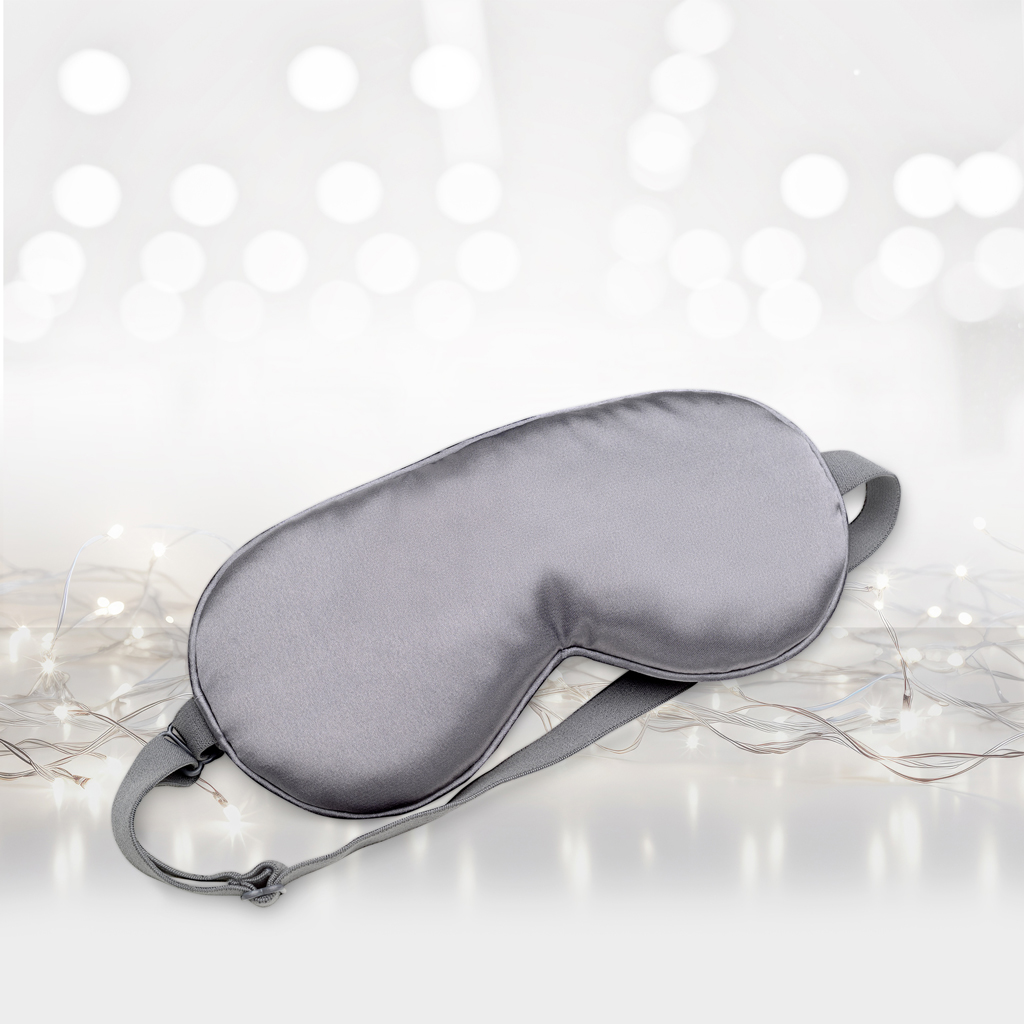 Eyes of Elegance Luxury Bundle
Raise your eye care to new heights with our Eyes of Elegance luxury bundle – a curated collection designed to restore the delicate skin around your eyes. This magnificent set includes an array of essentials for a comprehensive eye care experience. It's the ideal gift of indulgence for yourself or a loved one, promising brilliant results and a soothing eye care ritual.
Includes:
Gentle Silk Sleep Mask
Hyaluronic Antioxidant Microneedle Eyepatch (8 treatment pack)
Eye Revive Creme 5mL




Show More
Step One
Use Hyaluronic Antioxidant Micro-Needle Eye Patches: Place one patch under each eye, ensuring they adhere comfortably to the skin. Leave the patches on for the recommended time specified on the packaging. During this time, you can relax, meditate, or even do other skincare routines.
01
Step Two
Removing Patches and Applying Eye Revive Crème: After the recommended time, gently remove the Hyaluronic Antioxidant Micro-Needle Eye Patches. Pat any remaining serum gently into the skin around your eyes. Squeeze a small amount of Eye Revive Crème onto your ring finger. Using your ring finger, apply the crème around the eye area. Start from the inner corners and work your way outwards. Be careful not to get the product into your eyes. Gently pat the crème into your skin using light, upward motions. Continue until the crème is fully absorbed.
02
Step Three
Finish with Gentle Silk Sleep Mask: Wear the Gentle Silk Sleep Mask for a restful night's sleep. Repeat as needed for refreshed, rejuvenated eyes.
03