Uncover Beautiful Skin!
Radical Secret Kit
$195.00
or 4 installments of $48.75 (Only one time purchase) by
Learn More
Uncover flawless skin in 4 easy steps with the Radical Secret Kit. You'll see and feel results immediately, the difference is night and day! Start with our gentle yet effective Hydrating Cleanser to wipe away excess dirt, oil and make up. Follow up with the Advanced Peptide Antioxidant Serum to energize skin. Continue to pamper your glowing skin by locking in the serum with the soothing Extreme Repair. Last but certainly not least, pat the Eye Revive Crème around the delicate eye area.
or 4 installments of $48.75 (Only one time purchase) by
Learn More
How To Apply
For The Best Results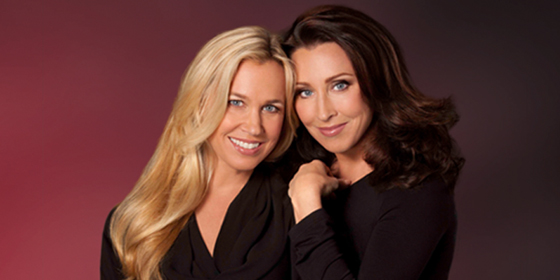 The Benefits
Our Radical Promise
Reduce coarse crow's feet in 2 weeks
Removes dead skin cells for a brighter complexion
Reduce pore size and even skin tone while significantly improving skin firmness, texture and elasticity
Prepares the skin for better product absorption
Removes Face and Eye Makeup – even the most stubborn waterproof make up with tissue
Naturally Tones with Tangerine oil and has an Antiseptic to rebalance and calm inflammation
Gently Removes Dead Skin Cells
8 Effective Anti-Microbial ingredients to help keep the bacteria away
Improves skin's elasticity and firmness
Restores your skin by detoxifying, soothing and calming redness due to inflammation
4-in-1 Eye Cream: Hydrates, Eases Puffiness, Erase Dark Circles and Wrinkles
Instant Soothing, Cooling and Tightening sensation
Decreases discoloration around eye area including dark circles and wrinkles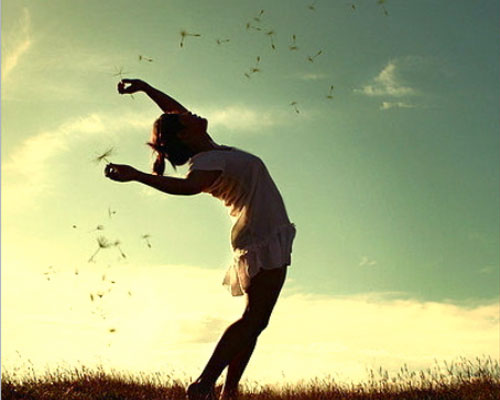 Living a Radical life is at our fingertips.
The world is following your example of how to treat you based on how you treat yourself. Acts of self-love, affirmations and simply celebrating who you are is the fuel for your soul. Take this time to be mindful and kind to you. As you massage this cream over your body affirm the beauty of who you are.
Love yourself and soften the rough edges and feel them dissolve with your loving touch.
Ingredients
High Performance Active Ingredients
Aloe and Grape Seed: Anti-Microbial & Anti-Bacterial, wound healing, anti-inflammatory, calming & soothing
Almond Milk: Natural emulsifier that removes excess oils and residue
Mango and Papaya: Healing, radiance booster, removes dead skin cells, and naturally brightens
Tangerine: Toner, natural astringent, balances, and decongests, it's known as the 'Happy Oil'. Relaxes and is a mood enhancer
Eye Revive Creme:
Gatuline Flower Extract: Helps the natural regeneration process for fresher, smoother and more radiant skin
Green Coffee: Fights free radicals and is a powerful antioxidant
Plant Stem Cell *rare Swiss Apple: Protects longevity of skin cells and combats chronological aging
Malachite: A stone extract with strong antioxidants and helps detoxify and protect the skin
Advanced Peptide Antioxidant Serum:
Sepilift: Triple firming action and hydrating antioxidant
Alistin: Anti glycation, stimulates skin metabolism (DNA repair-> firms)
Collaxyl: Collagen hexapeptide reduces length and reduces depth of wrinkles
Vitamin C: Anti spots
Hyaluroninc Acid: Pure sodium hyaluronate for hydration
Argireline: Anti-wrinkle hexapeptide
Extramel: Antioxidant cocktail (Melon) 100% natural process
Arganyl: Secular tree of Morocco to protect from collagenase and metalloprotease (destroys elastin and collagen)
Red Tocol: Cranberry seed oil reduces transpidermal loss
Rice Oil: Anti-inflammatory to nourish the skin
Jojoba and Date Oil: Nourishes and hydrates
Extreme Repair:
Megassane: Over time, the proteasome, one of the skin's natural systems, which eliminates oxidized proteins, becomes tired and its elasticity changes. Aging cells become a nuisance. They are a source of cellular toxicity and prevent cellular renewal. In order to help "clean up the skin", Extreme Repair contains Mégassane, the lipid part of which comes from a micro algae. It stimulates all activities within the proteasome.
Vegetable oils: Rice oil and desert date palm oil. The combination of these oils restores balance in the hydro-lipid film and therefore allows it to fully perform its role as a barrier.
Brazilian Carnauba wax: This acts as a protective barrier.
Shea butter: Provides deep hydration.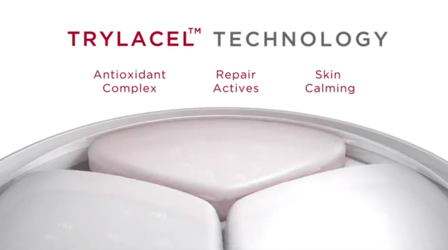 Watch Video
Complete Your Radical Regimen
Delivery & Returns
Frequently Asked Questions - Returns, Shipping & Billing
How do I return a product?
We believe in complete customer satisfaction. This is reflected in our 30-day satisfaction guaranteed return policy.
While we hope that you are always satisfied with your Radical Skincare purchase, we realize there are times that you may need to return a product. If you're not completely satisfied, simply call Radical at service@radicalskincare.com and follow the below return policy:
Returns must be made within 30 days of the ship date for a refund.
We regret that we do not refund any shipping or handling charges.
Please do not mail any packages C.O.D., as they will not be accepted.
Please make sure to obtain a tracking number because we cannot issue a refund until our warehouse confirms receipt of the returned merchandise. If the warehouse does not confirm receipt, then you may need to track your package to check the status. We are not responsible for lost packages.
All returns will be credited to the original credit card used for the purchase.
Returns will be processed within 1 week of warehouse receipt.
Please allow at least 2 billing cycles for the credit adjustment to appear on your credit card statement.

We appreciate your continued support and are proud to offer the Radical promise - maximum potency products, maximum results.

How long will it take to process returns?

After the warehouse receives your return, it generally takes 2-5 business days to process your return.

Please keep in mind that your bank typically posts credit in the billing cycle in which it was received. Therefore, the number of days it takes for credit to post to your account may vary, depending on your bank's billing and credit schedule.

What do I do if I receive a damaged product?

Product(s) damaged during shipping will be replaced. Save the package and all contents, and contact our Customer Service at service@radicalskincare.com for further instructions.

What if shipping and delivery errors occurred with my order?

Should you experience any problems with your order, please contact our Customer Service Support at service@radicalskincare.com immediately, so that we may correct it in a timely matter.

When will my order arrive?

Most orders will arrive within 5 to 10 business days after your order has been processed.

Most orders are shipped within one business day but, please allow 2 to 4 business days to process your order. This allows enough time to process your credit card payment through your financial institution.

Who will deliver my package?

Orders will be delivered via the most efficient shipping method available. Unfortunately, at this time, we do not accept requests for a specific shipping method.

What if my product was damaged?

Please DO NOT dispose of the damaged product until you have contacted our customer service representatives at service@radicalskincare.com. We will ship a replacement order out to you as soon as possible. Orders will be delivered via the most efficient shipping method available. Unfortunately, at this time we are unable to process requests for a specific ship method.

What if my order was never received, even if it was reported as delivered?

If for any reason you never received your order even though it showed delivery confirmation, please contact the carrier first with this tracking information. The carrier will assist you in locating this order. If you have contacted the carrier and still failed to locate your order, please contact our customer service support at service@radicalskincare.com immediately as we will be more than happy to assist you with the problem.

Where is my replacement or refund?

Requests for replacements or refunds will be processed promptly upon receipt of your returned package. Allow 7 - 14 days (not including delivery time for mail refunds) from when we accept your returned product for the processing of your credit. Please keep in mind the customer's bank has to post our credit in the billing cycle in which it was received; hence the number of days it takes for the credit to post to the customer's account can slightly vary depending on how quickly the customer's bank posts our refund.

Note: If you should receive the original order in the meantime, please let us know, and kindly return the extra shipment to our warehouse. We thank you for your cooperation and patience.

How do I track my package?

Once your order has been shipped, look for emails from us with status updates, or login to your customer account on our website for tracking information. If you need more information, contact customer service at service@radicalskincare.com

When will my credit card account be charged?

Your credit/debit card will be charged when your order ships. Credit card charges will be shown on your monthly credit card statement. Debit card charges will be deducted directly from your bank statement.

Am I responsible for bank overdraft fees?

Yes, you are responsible for any bank fees associated with the use of your card.

Do you charge sales tax or VAT?

For shipments in the USA, we are required to collect sales tax on all orders shipped to an address in CA. For shipments abroad, we follow VAT/TVA requirements.

Can I return a product on a website order?

We believe in complete customer satisfaction. This is reflected in our 30-day satisfaction guaranteed return policy for web orders.

If you are unsatisfied with the product you ordered on our website, you may return the unused product 30 days from the ship date and you will not be billed for the order.

If you wish to return your order, you must first obtain a Return Merchandise Authorization (RMA) number. Please contact us via email to request an RMA number.

returns@radicalskincare.com

We cannot process or refund packages marked "Return to Sender." The warehouse personnel are not allowed to accept packages without an RMA number.

To ensure prompt processing, please send returns to the address provided along with your RMA number. Please note that shipping and handling charges are not refundable, and that customer is responsible for return shipping charges.

Refunds will only be issued to the same credit card to which they were charged.