Radical Sisters are Investing in You
When Skincare is life-changing, it's Radical! Liz and Rachel determined that their life mission is to make an impact in the lives of others and decided to take the money that Prestige retailers (like Barneys of New York, Space NK, Harrods to name a few) were getting and invest that money into you, your own Radical business and your future. Radical Brand Partner program was created to give customers the opportunity to save 20% on all Radical products, become an affiliate or Super Affiliate brand partner. The Radical Sisters are committed to delivering Skincare and Self Care. Radical has you covered, from goal setting to visualization, it's for you to name it and claim it to love your skin and your life.
The Radical Reason
We believe in incorporating self-care alongside the practice of skin-care and going more than skin-deep. In 2011, two sisters on a mission set out to help people love their skin and their life again. In just 3 years, their Radical  Skincare line reached the shelves of over 800 stores in 17 countries, resulting in thousands of testimonials and millions in sales solely from word of mouth. We want the world to know that it's possible to love their skin and their life, they just need to get Radical in their approach!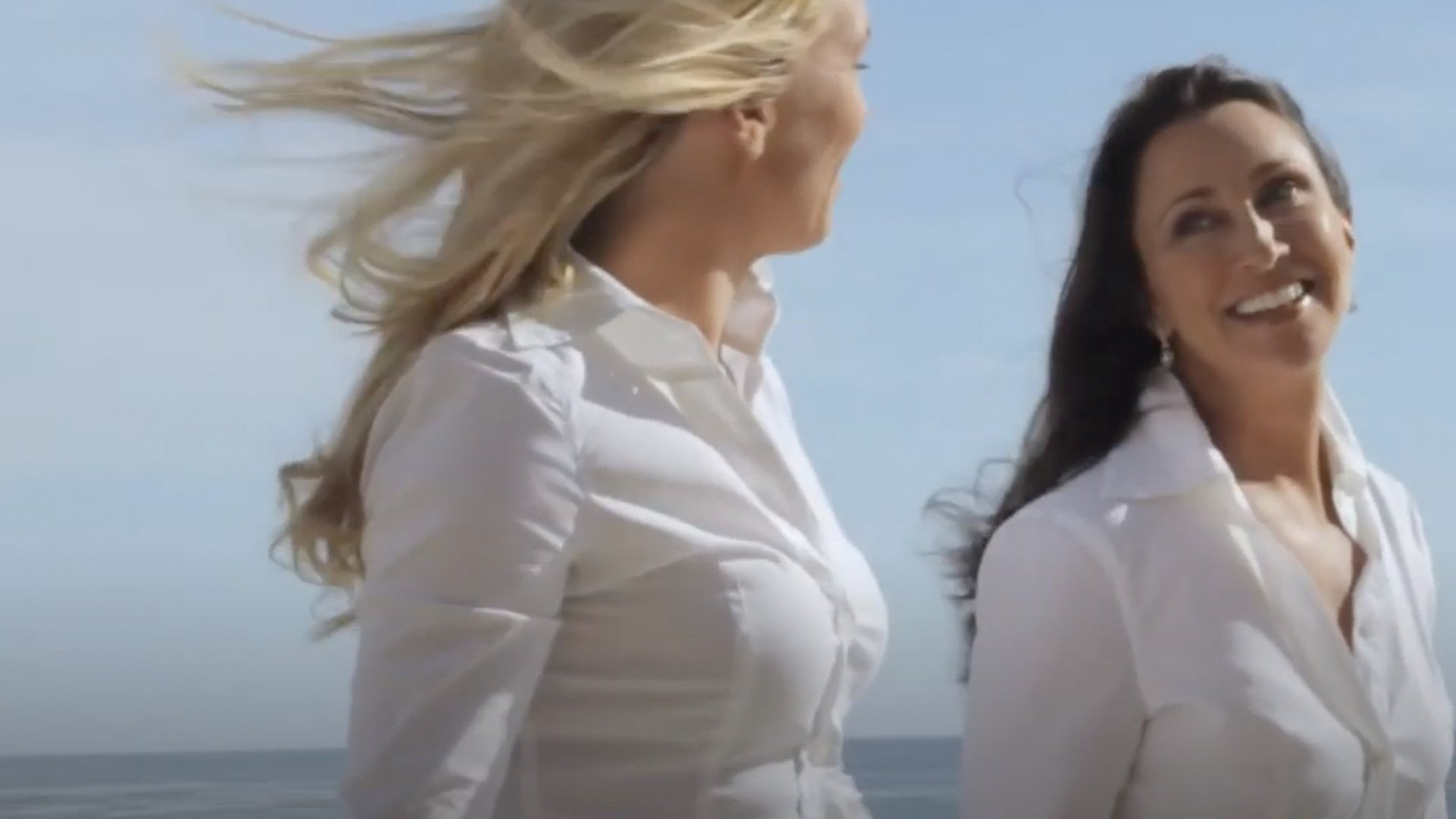 Join Us Because
Cathy
When I recently hit another decade milestone birthday, I took a good look at my skin and knew I needed help. Fortunately, I was introduced to Radical Skincare and the mission behind the movement at exactly the right time. Within 48 hours of my new Radical regimen, my skin texture felt softer and more alive. After meeting Liz and Rachel I knew in an instant I wanted more than just the products, I wanted "in" on the Radical movement. Radical is not only about having great skin, it's about bringing out your very best self so you can feel stronger - like you can take on the world! I say if you're looking for a community of strong, powerful sisters and misters who want to look vibrant and healthy, and who want to empower others to be their best self, come join us!
How It Works
Create
Use your influence! Create exciting, educational content featuring your favorite Radical Skincare products. Share your exclusive Customer Code or URL across your social channels, blog, email, or even text!
Share
When your friends and followers purchase Radical Skincare using your Customer Code or URL, you earn a monthly commission of up to 30% on every dollar sold! There are no sales minimums, so whether you sell 1 product or 100, you earn money! We track your sales and payout commissions monthly - there is no minimum balance required to receive payment. If you make sales every month, you'll earn money every month!
Earn
When you refer someone that becomes a Radical Partner, you will earn a 6% referral bonus on every dollar they sell. Refer and enroll as many Radical Partners as you want, there is no limit! Referring other Brand Partners is not required, and you can continue to earn monthly commissions whether you enroll new Radical Partners or not.
We are committed to your Radical Success!
Best In Class Training and Coaching
And all the tools you need to run a successful business.
Support, Guidance, and Growth
From experienced Brand Partners who will help your business reach its full potential.
Flexibility
Freedom to work when it works for you.
Getting Started
The way you build your business is an entirely personal decision. Some Brand Partners have made Radical a full-time career, while others work only a few hours a week. No matter how deeply you decide to dive in, we will be here to help you from the moment you enroll. Take these first few steps to set yourself up for success.
Welcome Collection
(REQUIRED)
$49
Access to your personalized Brand Partner dashboard
Get Radical: Secrets to Creating a Life You Love (Digital Copy)
(2) Eye Revive Creme Sachet 1.5mL
(2) Youth Infusion Serum Sachet 1.5mL
(2) Advanced Peptide Antioxidant Serum Sachet 1.5mL
(2) Express Delivery Enzyme Peel Sachet 1.5mL
Access to our official Radical Brand Partner Facebook group, where you can find training materials, videos, and the opportunity to participate in exclusive skincare/self-care events with Radical Skincare co-founders Liz & Rachel Edlich (and special guests!)
Let's Talk Products
Get access to Radical products for 20% OFF retail price. Get access to the Radical Resource Center in your dashboard providing you all the tools to earn Radical commissions for referring friends anywhere, anytime through your personalized referral code. In depth order details, product knowledge, videos. Earn Radical commissions for referring friends anywhere, anytime through your personalized referral code.
Silver Collection
$ 220 $ 315
Collection Includes:
Hydrating Cleanser
Express Delivery Enzyme Peel
Youth Infusion Serum 15mL
Advanced Peptide Antioxidant Serum 15mL
Anti-Aging Restorative Moisture 15mL
Gold Collection
$ 349 $ 582
Collection Includes:
Hydrating Cleanser
Age Defying Exfoliating Pads 60ct
Express Delivery Enzyme Peel
Rejuvafirm CBD Facial Oil
Youth Infusion Serum 15mL
Advanced Peptide Antioxidant Serum 15mL
Anti-Aging Restorative Moisture 15mL
Eye Revive Creme 5mL
Platinum Collection
$ 475 $ 950
Collection Includes:
Hydrating Cleanser
Age Defying Exfoliating Pads 60ct
Express Delivery Enzyme Peel
Rejuvafirm CBD Facial Oil
Youth Infusion Serum 30mL
Advanced Peptide Antioxidant Serum 30mL
Anti-Aging Restorative Moisture 15mL
Hand And Nail Multi Repair
Extreme Repair 15mL
Eye Revive Creme 5mL
Previous
Next