Goodbye dull skin. Hello smooth skin.
Age-Defying Exfoliating Pads
$75.00 – or subscribe and get up to 15% off
or 4 installments of $18.75 (Only one time purchase) by
Learn More
Top rated age-defying exfoliating pads to deliver daily exfoliation without irritating the skin.  No down time with red flaky inflamed skin.
With AHA and BHA multi-fruit extracts, these pre-moistened pads gently exfoliate dead skin cells and enhance skin by promoting new cell turnover; giving your skin timeless beauty, healthy glow and radiance from within. These ingredients have been shown to improve skin elasticity and bid a permanent farewell to dull skin with radical age defying exfoliating pads.
or 4 installments of $18.75 (Only one time purchase) by
Learn More
How To Apply
For The Best Results
The Benefits
Our Radical Promise
Radical Age Defying Exfoliating pads are been one of our best sellers. This pre-moistened pad is clinically proven to deliver results. A Clinical study was shown to help the following:
Reduce coarse crow's feet in 2 weeks
Removes dead skin cells for a brighter complexion
Reduce pore size and even skin tone while significantly improving skin firmness, texture and elasticity
Prepares the skin for better product absorption
Skin felt softer, smoother and more youthful.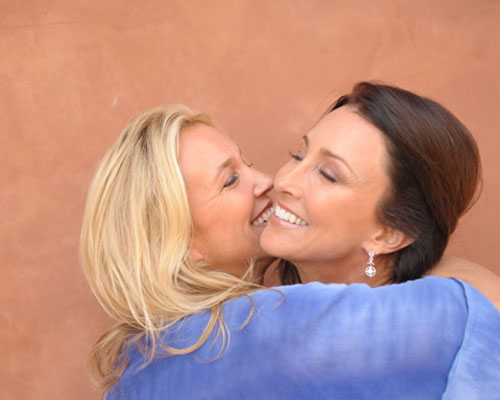 Surround yourself with people that believe in you and see your potential.
Who you spend your time with is who you will become. What you read, watch and listen to are seeds that you plant in the garden of your mind. Use this moment to wipe away those elements that do not support you and commit to those that do. Embrace radical mentors and messages that inspire you in the direction of your dream. People serve as our lighthouse that illuminate our path so we can express our unlimited Beauty.
Let your light shine through.
Ingredients
High Performance Active Ingredients
Attributes:
Ingredients:
Malakite Extract: A good source of copper + 1 to boost skin's natural defenses and detoxify
Chamomile Extract: Provides Bisabolol to soothe and calm skin
Both Glycolic Acid and Multi Fruit acids: Provides gentle yet deep exfoliation
Multi-fruit Acids (Sugar Cane, Sugar Maple, Orange Fruit and Lemon): Alpha, Beta and Polyhydroxy acids are exfoliating
Salicylic Acid: Provides smoothing Beta Hydroxy Acid
Oat Kernel Extract: The sugar based film-former tightens skin
Osilift: Tones the skin, makes it firmer, smoothes the skin's micro relief and reduces wrinkles and lines
Witch Hazel: Works as a mild astringent to clean excess residual on the skin and helps to keep the skin's surface clean
No animal testing.
Product Attributes
Attributes

4.35 oz 60 pads

Malus Domestica

This ingredient protects longevity of skin stem cells, delays senescence of essential cells, combats chronological aging, and preserves the youthful look and the viability of your skin. Results have also shown it will protect from UV damage even at low concentration.

Osilift

Has a strong lifting capability and is immediately visible by the consumer. This ingredient tones the skin, makes it firmer, smoothes the skin's micro relief and reduces wrinkles and lines. From an esthetic point of view Osilift also improves the hold of makeup over time. Osilift can be incorporated in all skincare products for the face or body designed to sculpt, model and smooth the skin. Mala'kite: This ingredient is a stone extract with a strong antioxidant activity and a detoxifying activity. It is a general skin protector and can be used in all cosmetic treatments.

Alpha Hydroxy Acids

A blend of Glycolic and fruit acids help prepare the skin for absorption of active ingredients. It helps exfoliate the upper layers of dead skin while increasing penetration of other ingredients. Willowbark and Salicylic Acid help clarify pores, while reducing oily build up on the skin. These ingredients help control sebum production allowing the skin to retain its normal balance without too much drying.

Witch Hazel

This ingredient works as a mild astringent to clean excess residual on the skin and helping to keep the skins surface clean.

Full Ingredients List

Aqua (Water), Aloe Barbadensis Leaf Juice, Glycolic Acid, Butylene Glycol, Alcohol Denat., Vaccinium Myrtillus Fruit Extract, Coffea Arabica (Coffee) Seed Extract, Vitis Vinifera (Grape) Seed Extract, Salicylic Acid, Centella Asiatica Extract, Avena Sativa (Oat) Kernel Extract, Allantoin, Echinacea Purpurea Extract, Resveratrol, Malus Domestica Fruit Cell Culture Extract, Chamomilla Recutita (Matricaria) Flower Extract, Salix Alba (Willow) Bark Extract, Camellia Sinensis Leaf Extract, Phenoxyethanol, Hamamelis Virginiana (Witch Hazel) Water, Saccharum Officinarum (Sugar Cane) Extract, Polysorbate 20, Sodium Pca, Propylene Glycol, Citrus Aurantium Dulcis (Orange) Fruit Extract, Citrus Medica Limonum (Lemon) Fruit Extract, Ethylhexylglycerin, Acer Saccharum (Sugar Maple) Extract, Potassium Sorbate, Citrus Reticulata (Tangerine) Peel Oil, Sodium Benzoate, Xanthan Gum, Glycerin, Lecithin, Limonene, Linalool

pa_plan

91 92 94 93
Complete Your Radical Regimen
Delivery & Returns
Frequently Asked Questions - Returns, Shipping & Billing
How do I return a product?
We believe in complete customer satisfaction. This is reflected in our 30-day satisfaction guaranteed return policy.
While we hope that you are always satisfied with your Radical Skincare purchase, we realize there are times that you may need to return a product. If you're not completely satisfied, simply call Radical at service@radicalskincare.com and follow the below return policy:
Returns must be made within 30 days of the ship date for a refund.
We regret that we do not refund any shipping or handling charges.
Please do not mail any packages C.O.D., as they will not be accepted.
Please make sure to obtain a tracking number because we cannot issue a refund until our warehouse confirms receipt of the returned merchandise. If the warehouse does not confirm receipt, then you may need to track your package to check the status. We are not responsible for lost packages.
All returns will be credited to the original credit card used for the purchase.
Returns will be processed within 1 week of warehouse receipt.
Please allow at least 2 billing cycles for the credit adjustment to appear on your credit card statement.

We appreciate your continued support and are proud to offer the Radical promise - maximum potency products, maximum results.

How long will it take to process returns?

After the warehouse receives your return, it generally takes 2-5 business days to process your return.

Please keep in mind that your bank typically posts credit in the billing cycle in which it was received. Therefore, the number of days it takes for credit to post to your account may vary, depending on your bank's billing and credit schedule.

What do I do if I receive a damaged product?

Product(s) damaged during shipping will be replaced. Save the package and all contents, and contact our Customer Service at service@radicalskincare.com for further instructions.

What if shipping and delivery errors occurred with my order?

Should you experience any problems with your order, please contact our Customer Service Support at service@radicalskincare.com immediately, so that we may correct it in a timely matter.

When will my order arrive?

Most orders will arrive within 5 to 10 business days after your order has been processed.

Most orders are shipped within one business day but, please allow 2 to 4 business days to process your order. This allows enough time to process your credit card payment through your financial institution.

Who will deliver my package?

Orders will be delivered via the most efficient shipping method available. Unfortunately, at this time, we do not accept requests for a specific shipping method.

What if my product was damaged?

Please DO NOT dispose of the damaged product until you have contacted our customer service representatives at service@radicalskincare.com. We will ship a replacement order out to you as soon as possible. Orders will be delivered via the most efficient shipping method available. Unfortunately, at this time we are unable to process requests for a specific ship method.

What if my order was never received, even if it was reported as delivered?

If for any reason you never received your order even though it showed delivery confirmation, please contact the carrier first with this tracking information. The carrier will assist you in locating this order. If you have contacted the carrier and still failed to locate your order, please contact our customer service support at service@radicalskincare.com immediately as we will be more than happy to assist you with the problem.

Where is my replacement or refund?

Requests for replacements or refunds will be processed promptly upon receipt of your returned package. Allow 7 - 14 days (not including delivery time for mail refunds) from when we accept your returned product for the processing of your credit. Please keep in mind the customer's bank has to post our credit in the billing cycle in which it was received; hence the number of days it takes for the credit to post to the customer's account can slightly vary depending on how quickly the customer's bank posts our refund.

Note: If you should receive the original order in the meantime, please let us know, and kindly return the extra shipment to our warehouse. We thank you for your cooperation and patience.

How do I track my package?

Once your order has been shipped, look for emails from us with status updates, or login to your customer account on our website for tracking information. If you need more information, contact customer service at service@radicalskincare.com

When will my credit card account be charged?

Your credit/debit card will be charged when your order ships. Credit card charges will be shown on your monthly credit card statement. Debit card charges will be deducted directly from your bank statement.

Am I responsible for bank overdraft fees?

Yes, you are responsible for any bank fees associated with the use of your card.

Do you charge sales tax or VAT?

For shipments in the USA, we are required to collect sales tax on all orders shipped to an address in CA. For shipments abroad, we follow VAT/TVA requirements.

Can I return a product on a website order?

We believe in complete customer satisfaction. This is reflected in our 30-day satisfaction guaranteed return policy for web orders.

If you are unsatisfied with the product you ordered on our website, you may return the unused product 30 days from the ship date and you will not be billed for the order.

If you wish to return your order, you must first obtain a Return Merchandise Authorization (RMA) number. Please contact us via email to request an RMA number.

returns@radicalskincare.com

We cannot process or refund packages marked "Return to Sender." The warehouse personnel are not allowed to accept packages without an RMA number.

To ensure prompt processing, please send returns to the address provided along with your RMA number. Please note that shipping and handling charges are not refundable, and that customer is responsible for return shipping charges.

Refunds will only be issued to the same credit card to which they were charged.