The Cleanser
Hydrating Cleanser
$29.00 — or subscribe and save 10%
This gentle yet potent multi-functional creamy Hydrating Cleanser is packed with minerals, vitamins and exceptional ingredients that truly do it all! These ingredients are proven to soothe, re-balance, gently exfoliate, reduce redness and fight bacteria for a more even-toned complexion. As a result, you can cleanse, tone and hydrate in minutes. Finish by washing or gently using a tissue to remove product.
or 4 installments of $7.25 (Only one time purchase) by
Learn More
How To Apply
For The Best Results
Our non-irritating, Paraben Free cleanser is suitable for all skin types.
Apply this Hydrating Cleanser to your face and neck, during the morning and night.
Due to the cleanser's versatility, you're able to work the product into skin and remove with or without warm water.
Pat dry.
For accelerated anti-aging results, follow with one Age-Defying Exfoliating Pad at night.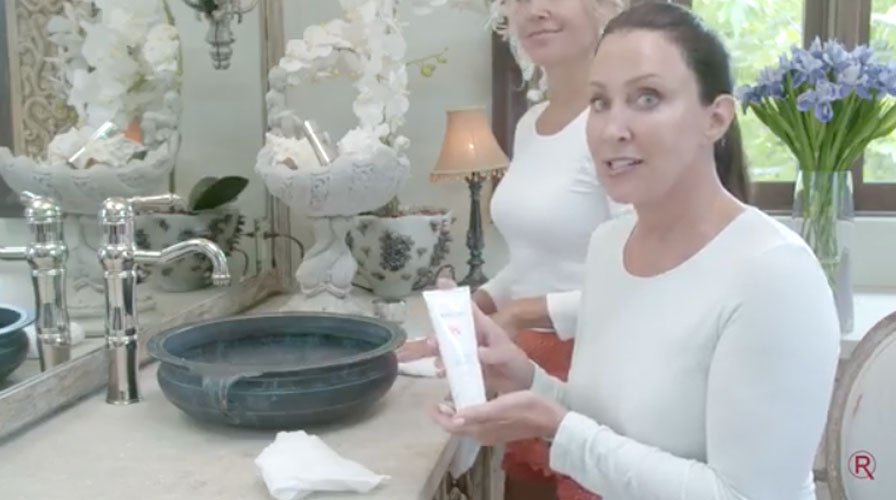 The Benefits
Our Radical Promise
Removes Face and Eye Makeup – even the most stubborn waterproof make up with tissue
Naturally Tones with Tangerine oil "happy oil" and has an Antiseptic to rebalance and calm inflammation
Gently Removes Dead Skin Cells
8 Effective Anti-Microbial ingredients to help keep the bacteria away
How you feel is felt by the world.
Doubt creates worry, understanding and knowledge breeds faith.
Use this cleansing moment to wash away any fears, doubts, and worries that dull your optimism and lower your energy.
Remove negative self-talk and create a clear clean palette in your mind to attract and create your hearts desire.
Ingredients
High Performance Active Ingredients
Attributes: 4 fl oz, 120 ml
Aloe and Grape Seed: Anti-Microbial & Anti-Bacterial, wound healing, anti-inflammatory, calming & soothing
Almond Milk: Natural emulsifier that removes excess oils and residue
Mango and Papaya: Healing, radiance booster, removes dead skin cells, and naturally brightens
Tangerine: Toner, natural astringent, balances, and decongests, it's known as the 'Happy Oil'. Relaxes and is a mood enhancer
No animal testing.