Peel and reveal beautiful skin!
Express Delivery Enzyme Peel
$45.00 – or subscribe and get up to 15% off
or 4 installments of $11.25 (Only one time purchase) by
Learn More
After just one application of the Express Delivery Enzyme Peel, you will see dead skin lift right before your very eyes. Reveal smooth, supple, polished skin in just minutes. This power packed formula contains 11 fruit enzymes which include papaya, pumpkin, pineapple, mango, lemon and antioxidants which deliver maximum exfoliation. Massage this gel in a circular motion to activate, liquefy, and then instantly lift the dead skin. Wash it off and feel your skin transform. Bring your skin back to life and Get Radical!
or 4 installments of $11.25 (Only one time purchase) by
Learn More
How To Apply
For The Best Results
Apply a thin layer of the enzyme peel to clean and dry skin, then begin a circular rubbing motion.
See the dead skin lift off.
Do this for 3-4 minutes and then rinse with warm water.
Avoid eye area.
The Benefits
Our Radical Promise
Beautiful glow, for a healthier and more luminous complexion
Provides deep moisture to the skin
Improves the appearance of fine lines and wrinkles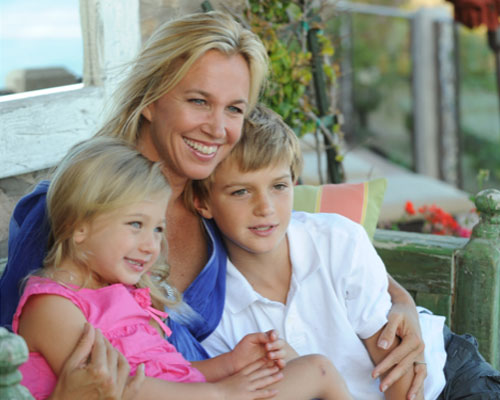 When was your heart full and your eyes sparkling?
It was probably when you gave love or time to another or had a purpose bigger than yourself. Over fifty studies showed that the number one key to health and happiness is generosity and giving. During this spa like treatment and transformation think about how to Radically exercise your giving muscle. The opportunities to give are everywhere. What are the ways that you can make a difference in the life of another today?
Get Radical and Give and feel alive, thrive and glow like never before.
Ingredients
High Performance Active Ingredients
The NEW Express Delivery Enzyme Peel contains new actives, in the right dosage, to provide visible results. All ingredients are chosen, first for their efficacy, and secondly for their multitasking activity of the aging metabolism. The most complete, comprehensive enzyme peel, so your skin looks younger for longer.
Fruit Acids: A blend of 11 fruit acids including papaya, pomegranate, mango, pineapple, and lemon, to name a few; gently but effectively exfoliate skin's surface to remove dead skin cells, smooth fine lines and reveal a more youthful glow.
Glycosaminoglycan: Supports collagen, elastin and turgidity (bounce) in the cellular spaces and keeps protein fibers in balance and proportion.
Grape Seed Extract: Purportedly rich in antioxidants to help encourage youthful, healthy skin, in addition to its anti-microbial benefits and anti-bacterial properties.
Allantoin: Calms, heals and soothes irritated skin, stimulates cell regeneration while moisturizing even the driest of skin.
No animal testing.
Product Attributes
Attributes

1.7 fl oz 50ml

Sodium Hyaluronate

Is the key water maintaining substances in human skin. Bad living environment and aging can cause the decrease of HA content in skin, and as a result the water maintaining ability of the skin is weakened and the skin looks dry and rough. Sodium Hyaluronate has high moisturizing and water content reguating function and its solution has high viscoelasticity and lubricity. When HA solution is applied on the surface of skin, it can form an air permeable layer and keep the skin moist and smooth. As a result, it plays a role of wrinkle removing, look improving and health protecting. Hylasome- Delivery system for water and a free radical scavenger. It is highly moisturizing, slow delivery of water, safe and more effective than HA (hyaluronic acid). Has 5 times the water binding capacity of hyaluronic acid.

Allantoin

A natural anti irritant, which also helps to soothe the skin. It also helps to counteract drying effect on the skin. Anti Inflammatory properties are also useful in allantoin as it helps calm the skin.

Full Ingredient List

NGREDIENTS: Aqua (Water), Butylene Glycol, Carbomer, Phenoxyethanol, Glycerin, Sodium Hydroxide, Caprylic/capric Triglyceride, Ethylhexylglycerin, Lactobacillus/pumpkin Ferment Extract, Lactobacillus/punica Granatum Fruit Ferment Extract, Propylene Glycol, Citrus Aurantium Dulcis (Orange) Peel Extract, Citrus Paradisi (Grapefruit) Fruit Extract, Glycosaminoglycans, Prunus Armeniaca (Apricot) Fruit Extract, Mentha Piperita (Peppermint) Extract, Pyrus Malus (Apple) Fruit Extract, Cucumis Melo Cantalupensis Fruit Extract, Santalum Album (Sandalwood) Extract, Citrus Grandis (Grapefruit) Fruit Extract, Citrus Aurantium Dulcis (Orange) Fruit Extract, Citrus Limon (Lemon) Peel Extract, Lavandula Angustifolia (Lavender) Flower/leaf/stem Extract, Leuconostoc/radish Root Ferment Filtrate, Niacinamide, Ananas Sativus (Pineapple) Fruit Extract, Citrus Nobilis (Mandarin Orange) Fruit Extract, Lecithin, Melaleuca Alternifolia (Tea Tree) Flower/leaf/stem Extract, Sodium Hyaluronate, Ascorbic Acid, Benzoic Acid, Carica Papaya Fruit Extract, Papain, Tocopheryl Acetate, Vanilla Planifolia Fruit Extract, Allantoin, Butter Extract, Camellia Sinensis Leaf Extract, Cananga Odorata Flower Extract, Cocos Nucifera (Coconut) Fruit Extract, Coffea Arabica (Coffee) Seed Extract, Coffea Robusta Seed Extract, Cucumis Sativus (Cucumber) Fruit Extract, Passiflora Incarnata Fruit Extract, Prunus Amygdalus Dulcis (Sweet Almond) Fruit Extract, Rosa Canina Fruit Extract, Rubus Idaeus (Raspberry) Fruit Extract, Vitis Vinifera Seed Extract, Xanthan Gum, Citrus Aurantifolia (Lime) Peel Extract, Citrus Junos Peel Extract, Citrus Tangerina (Tangerine) Peel Extract, Mangifera Indica (Mango) Fruit Extract, Rubus Idaeus (Raspberry) Leaf Extract, Dehydroacetic Acid, Ci 16035 (Red 40), Ci 17200 (Red 33), Limonene, Linalool, Hydroxycitronellal

pa_plan

91 92 94 93
Complete Your Radical Regimen
Delivery & Returns
Frequently Asked Questions - Returns, Shipping & Billing
How do I return a product?
We believe in complete customer satisfaction. This is reflected in our 30-day satisfaction guaranteed return policy.
While we hope that you are always satisfied with your Radical Skincare purchase, we realize there are times that you may need to return a product. If you're not completely satisfied, simply call Radical at service@radicalskincare.com and follow the below return policy:
Returns must be made within 30 days of the ship date for a refund.
We regret that we do not refund any shipping or handling charges.
Please do not mail any packages C.O.D., as they will not be accepted.
Please make sure to obtain a tracking number because we cannot issue a refund until our warehouse confirms receipt of the returned merchandise. If the warehouse does not confirm receipt, then you may need to track your package to check the status. We are not responsible for lost packages.
All returns will be credited to the original credit card used for the purchase.
Returns will be processed within 1 week of warehouse receipt.
Please allow at least 2 billing cycles for the credit adjustment to appear on your credit card statement.

We appreciate your continued support and are proud to offer the Radical promise - maximum potency products, maximum results.

How long will it take to process returns?

After the warehouse receives your return, it generally takes 2-5 business days to process your return.

Please keep in mind that your bank typically posts credit in the billing cycle in which it was received. Therefore, the number of days it takes for credit to post to your account may vary, depending on your bank's billing and credit schedule.

What do I do if I receive a damaged product?

Product(s) damaged during shipping will be replaced. Save the package and all contents, and contact our Customer Service at service@radicalskincare.com for further instructions.

What if shipping and delivery errors occurred with my order?

Should you experience any problems with your order, please contact our Customer Service Support at service@radicalskincare.com immediately, so that we may correct it in a timely matter.

When will my order arrive?

Most orders will arrive within 5 to 10 business days after your order has been processed.

Most orders are shipped within one business day but, please allow 2 to 4 business days to process your order. This allows enough time to process your credit card payment through your financial institution.

Who will deliver my package?

Orders will be delivered via the most efficient shipping method available. Unfortunately, at this time, we do not accept requests for a specific shipping method.

What if my product was damaged?

Please DO NOT dispose of the damaged product until you have contacted our customer service representatives at service@radicalskincare.com. We will ship a replacement order out to you as soon as possible. Orders will be delivered via the most efficient shipping method available. Unfortunately, at this time we are unable to process requests for a specific ship method.

What if my order was never received, even if it was reported as delivered?

If for any reason you never received your order even though it showed delivery confirmation, please contact the carrier first with this tracking information. The carrier will assist you in locating this order. If you have contacted the carrier and still failed to locate your order, please contact our customer service support at service@radicalskincare.com immediately as we will be more than happy to assist you with the problem.

Where is my replacement or refund?

Requests for replacements or refunds will be processed promptly upon receipt of your returned package. Allow 7 - 14 days (not including delivery time for mail refunds) from when we accept your returned product for the processing of your credit. Please keep in mind the customer's bank has to post our credit in the billing cycle in which it was received; hence the number of days it takes for the credit to post to the customer's account can slightly vary depending on how quickly the customer's bank posts our refund.

Note: If you should receive the original order in the meantime, please let us know, and kindly return the extra shipment to our warehouse. We thank you for your cooperation and patience.

How do I track my package?

Once your order has been shipped, look for emails from us with status updates, or login to your customer account on our website for tracking information. If you need more information, contact customer service at service@radicalskincare.com

When will my credit card account be charged?

Your credit/debit card will be charged when your order ships. Credit card charges will be shown on your monthly credit card statement. Debit card charges will be deducted directly from your bank statement.

Am I responsible for bank overdraft fees?

Yes, you are responsible for any bank fees associated with the use of your card.

Do you charge sales tax or VAT?

For shipments in the USA, we are required to collect sales tax on all orders shipped to an address in CA. For shipments abroad, we follow VAT/TVA requirements.

Can I return a product on a website order?

We believe in complete customer satisfaction. This is reflected in our 30-day satisfaction guaranteed return policy for web orders.

If you are unsatisfied with the product you ordered on our website, you may return the unused product 30 days from the ship date and you will not be billed for the order.

If you wish to return your order, you must first obtain a Return Merchandise Authorization (RMA) number. Please contact us via email to request an RMA number.

returns@radicalskincare.com

We cannot process or refund packages marked "Return to Sender." The warehouse personnel are not allowed to accept packages without an RMA number.

To ensure prompt processing, please send returns to the address provided along with your RMA number. Please note that shipping and handling charges are not refundable, and that customer is responsible for return shipping charges.

Refunds will only be issued to the same credit card to which they were charged.