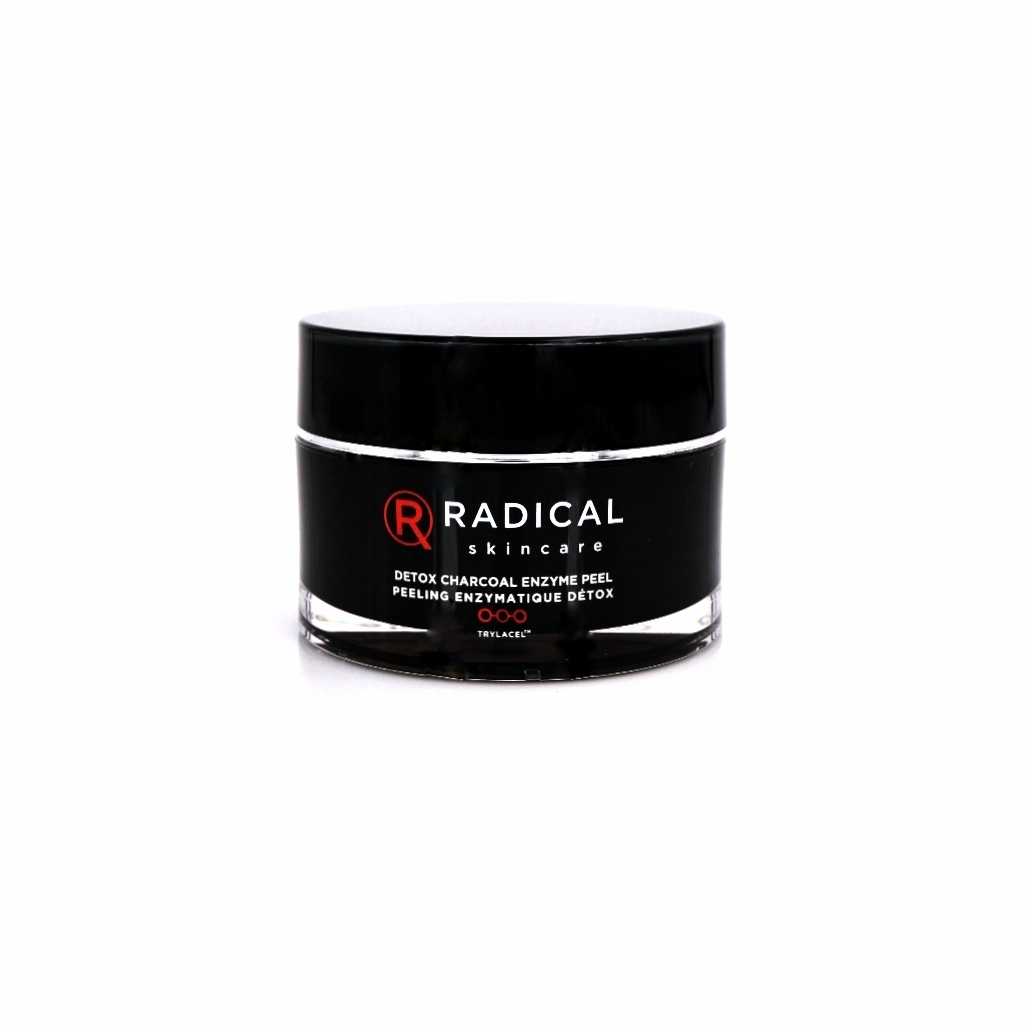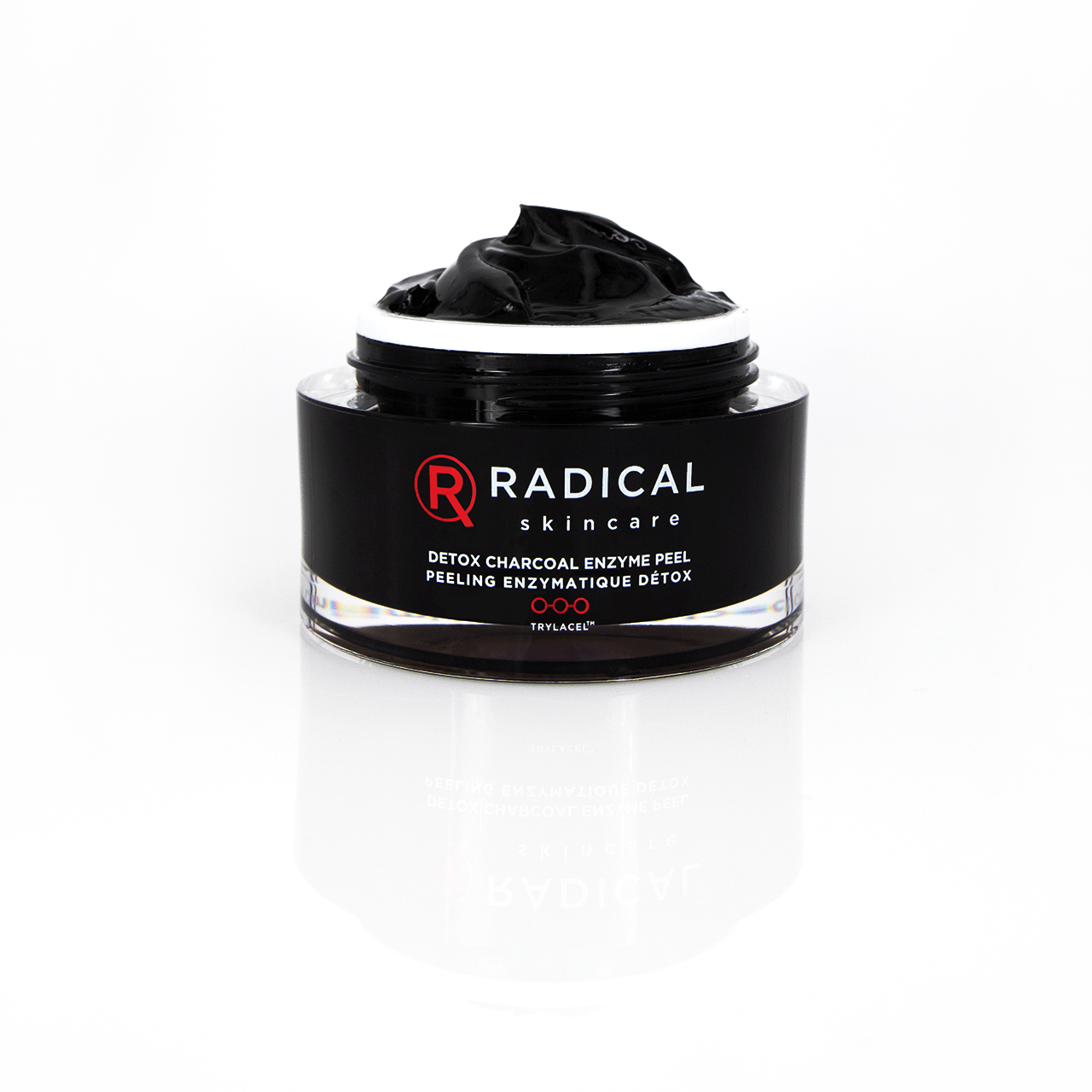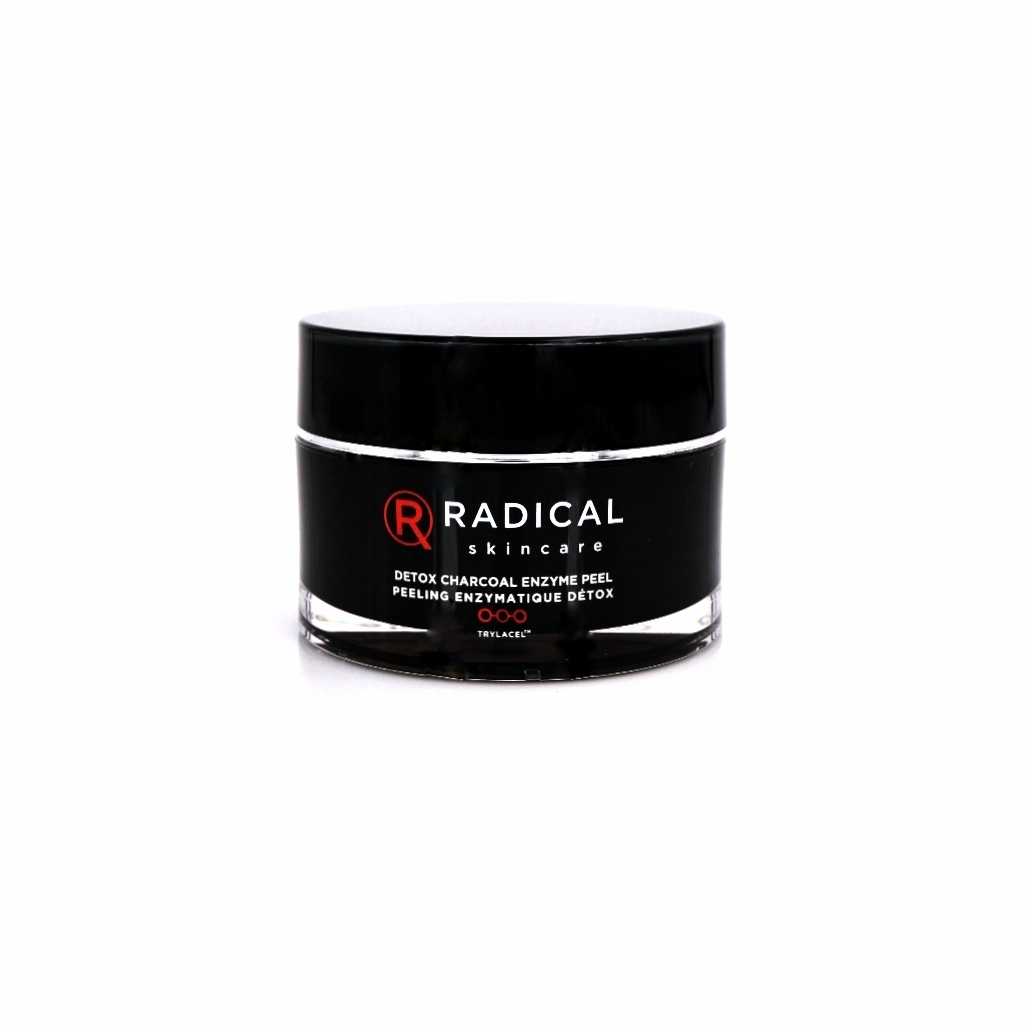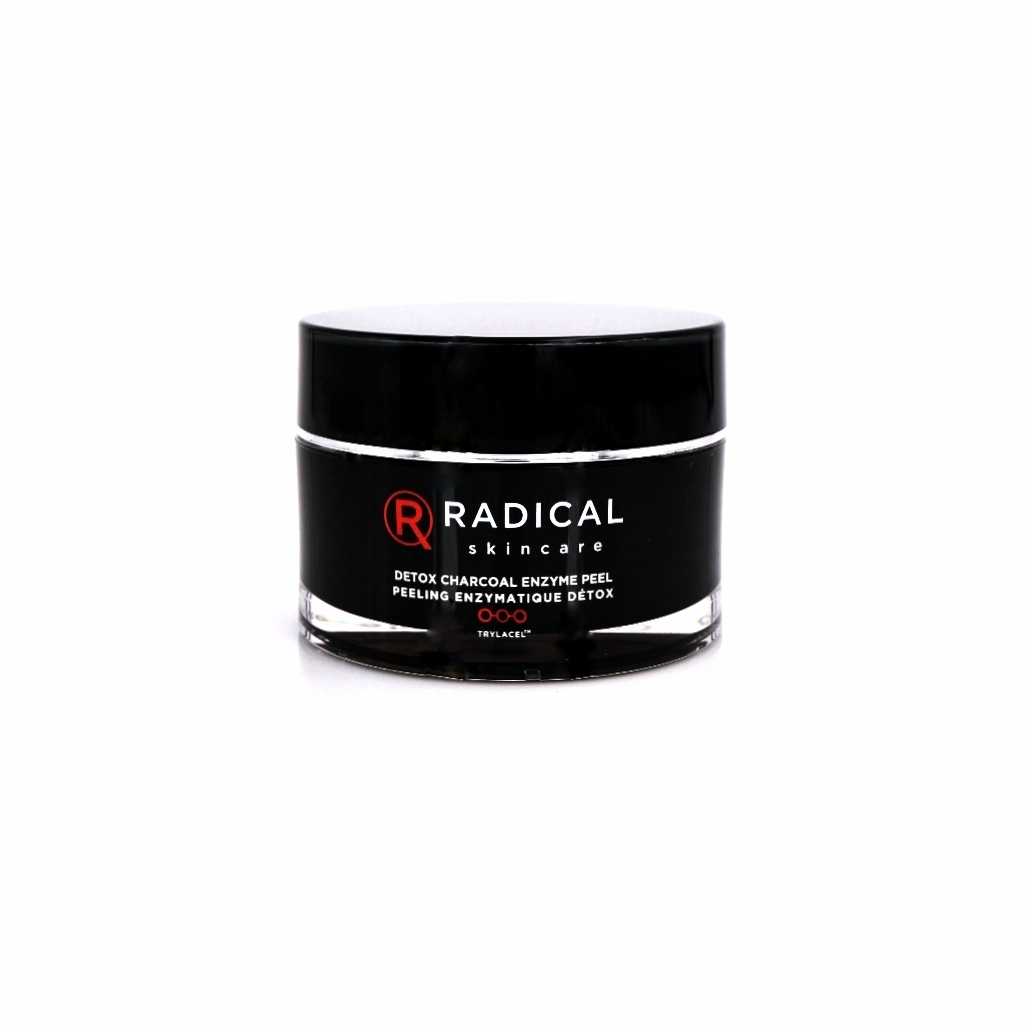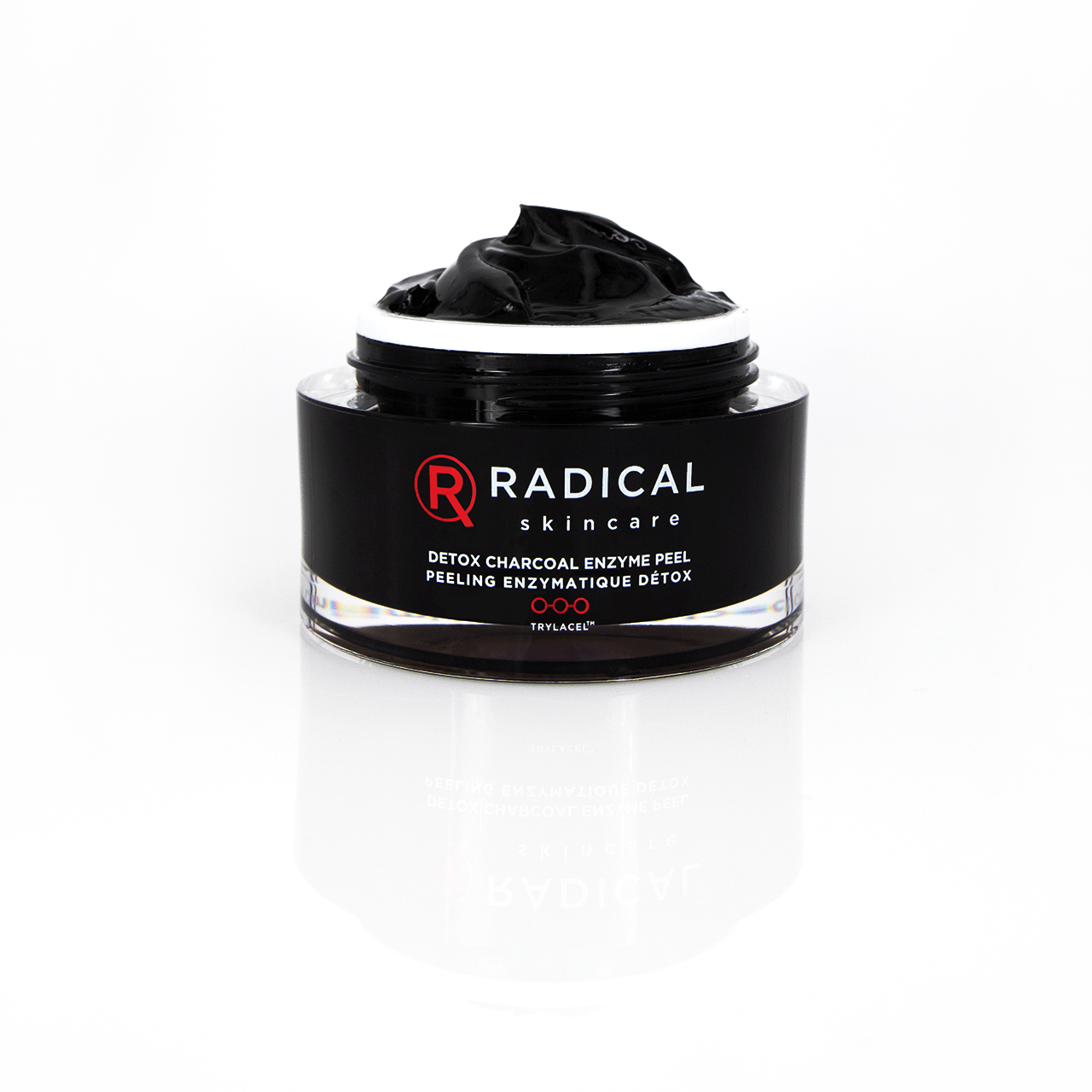 Detox Charcoal Enzyme Peel 50mL
After just one application of the Detox Charcoal Enzyme Peel, you will see dead skin lift right before your very eyes. Reveal smooth, supple, polished skin in just minutes. This power packed formula contains the clear skin hero ingredient of activated charcoal, plus 11 fruit enzymes which include papaya, pumpkin, pineapple, mango, lemon and antioxidants which deliver maximum exfoliation. Massage this gel in a circular motion to activate, liquefy, and then instantly lift the dead skin. Wash it off and feel your skin transform. Bring your skin back to life and Get Radical!
Show More
Retail Price
$

45.00

—

or subscribe and save

10%
Look Good. Feel Good. Do Good.
Beautiful glow, for a healthier and more luminous complexion. Provides deep moisture to the skin. Improves the appearance of fine lines and wrinkles.
Benefits of
Radical
Beautiful glow, for a healthier and more luminous complexion
Provides deep moisture to the skin
Improves the appearance of fine lines and wrinkles
Step One
Apply a small amount to your skin so it creates a thin layer over your face.
01
Step Two
Let it sit for 5 minutes
02
Step Three
After 5 minutes, begin massaging your skin in a circular motion. DO NOT STOP. You will start feeling the mask liquefy which means it is activating.
03
Step Four
Continue to massage until it starts to lift the dead skin from your face. You will feel it on your hands and see it as little black specks on your face. Do this for 60 seconds.
04
Step Five
Rinse with warm water.
05
Step Six
Feel the supple and soft feeling of your skin.
06
Step Seven
Follow with a serum and moisturizer.
07
Step Eight
Use the product 3 times per week or as needed.
08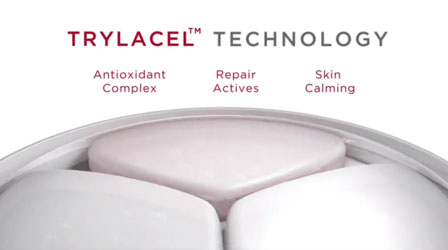 Behind The
Ingredients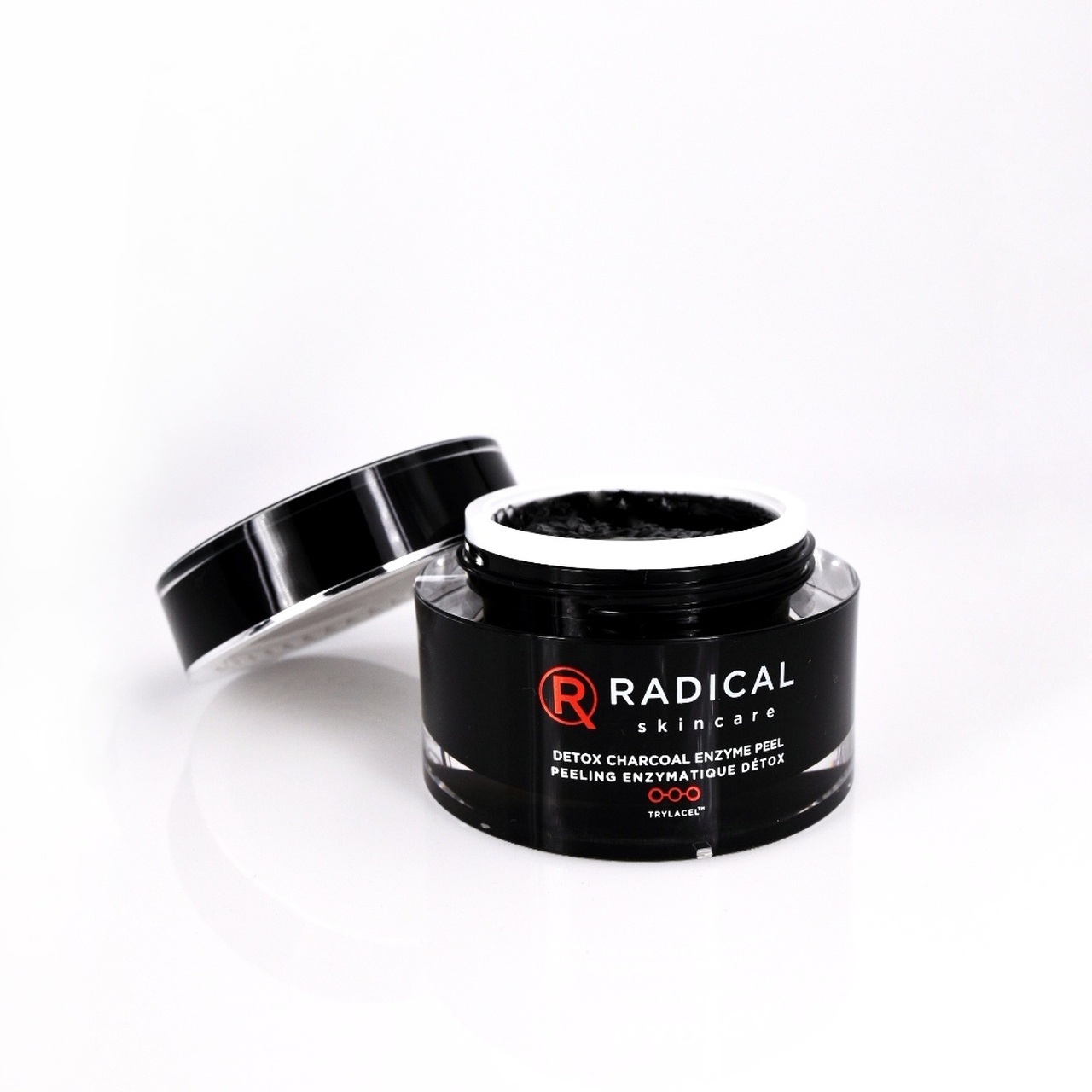 Featured Ingredients
Activated charcoal draws bacteria, toxins, dirt and oil from the skin. Detoxifying the skin to help with acne prone dermis and blemishes.
Is the key water maintaining substances in human skin. Bad living environment and aging can cause the decrease of HA content in skin, and as a result the water maintaining ability of the skin is weakened and the skin looks dry and rough. Sodium Hyaluronate has high moisturizing and water content reguating function and its solution has high viscoelasticity and lubricity. When HA solution is applied on the surface of skin, it can form an air permeable layer and keep the skin moist and smooth. As a result, it plays a role of wrinkle removing, look improving and health protecting. Hylasome- Delivery system for water and a free radical scavenger. It is highly moisturizing, slow delivery of water, safe and more effective than HA (hyaluronic acid). Has 5 times the water binding capacity of hyaluronic acid.
A natural anti irritant, which also helps to soothe the skin. It also helps to counteract drying effect on the skin. Anti Inflammatory properties are also useful in allantoin as it helps calm the skin.
Papaya, Pineapple, Lemon, Pumpkin, Mango, Grapefruit, and Lime, to exfoliate the skin safely.
Helps to moisturize the skin
Helps to calm and sooth the skin
Antioxidants that help fight free radicals
Calms, heals and soothes irritated skin, stimulates cell regeneration while moisturizing even the driest of skin.