Peel and reveal beautiful skin!
Express Delivery Enzyme Body Peel
$49.00 — or subscribe and save 10%
After just one application of Express Delivery Enzyme Body Peel, you will see dead skin lift right before your very eyes. Reveal smooth, supple, polished skin in just minutes. This power packed formula contains the superior anti-oxidant Astaxanthin, along with 11 fruit enzymes which include; papaya, pumpkin, pineapple, mango, lemon and antioxidants which deliver maximum exfoliation. Massage this gel in a circular motion to activate, liquefy, and then instantly lift the dead skin. Wash it off and feel your skin transform. Bring your skin back to life and Get Radical!
or 4 installments of $12.25 (Only one time purchase) by
Learn More
How To Apply
For The Best Results
On dry skin, apply Enzyme Body Peel over arms, legs, and body, massage in a circular motion.
Rinse thoroughly with water or remove in the shower.
Use 2-3 times a week or more often as needed.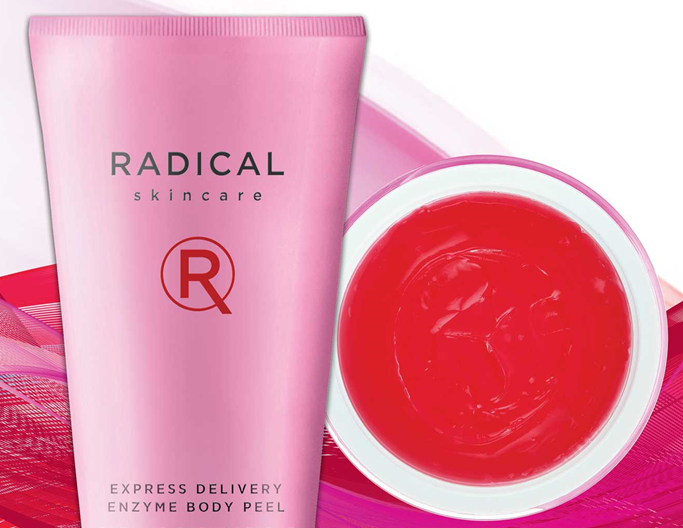 The Benefits
Our Radical Promise
Reduces wrinkles
Improves skin's micro-texture
Retains moisture and helps to reduce chronic itching or irritation
Exfoliates and assists with removing dead skin
Smooths fine lines
Supports Collagen
Rich in antioxidants. Anti-Microbial Benefits. Anti-bacterial properties
Stimulates cell-regeneration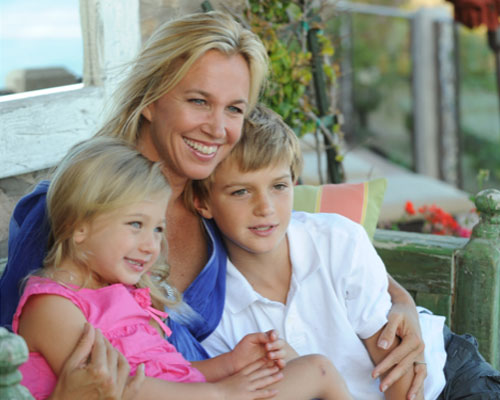 When was your heart full and your eyes sparkling?
It was probably when you gave love or time to another or had a purpose bigger than yourself. Over fifty studies showed that the number one key to health and happiness is generosity and giving. During this spa like treatment and transformation think about how to Radically exercise your giving muscle. The opportunities to give are everywhere. What are the ways that you can make a difference in the life of another today?
Get Radical and Give and feel alive, thrive and glow like never before.
Ingredients
High Performance Active Ingredients
Radical Skincare has taken exfoliation to a whole new Radical level with their Express Delivery Enzyme Body Peel. Loaded with powerful multi-fruit acids to help remove dead skin from the neck to your toes.
Infused with Astaxanthin, which is a natural fresh-water micro algae sourced from African lakes and Arctic snow fields. This algae is what Salmon feed on, which is the source to their pigmentation and healthy glow. Known to be the most powerful antioxidant to fight free radicals and aging skin; due to its unique ability to protect nuclear DNA and cell content from oxidation and UVA radiation. With our Trylacel Technology, they have harnessed the power of Astaxanthin and other key multi-fruit acids to deliver Radical results and nothing else.
No animal testing.