Velvet Glove For Your Hands
Hand And Nail Multi Repair
$55.00 – or subscribe and get up to 15% off
or 4 installments of $13.75 (Only one time purchase) by
Learn More
Experience this all-in-one anti-aging treatment for your hands. Our Hand and Nail Multi-Repair cream combats dry, chapped, and irritated skin. Anti-sweat properties keep palms dry, while this silky cream provides extreme moisture and helps decrease signs of aging (wrinkles, spots) on top of hands. Furthermore, this luxurious cream contains an extract of the super ingredient natural myrrh; known for its' nail strengthening and cuticle conditioning properties. As a result, this rich, Radical cream acts as a protecting "glove" for your hands and nothing less.
or 4 installments of $13.75 (Only one time purchase) by
Learn More
How To Apply
For The Best Results
Massage this rich, Hand And Nail Multi Repair cream into clean, dry hands, from fingertips to the wrists.
For best results, re-apply anytime, as often as needed.
The Benefits
Our Radical Promise
Hands are softer, more supple, nourished and hydrated
Signs of aging are less visible
Protects hands at all times against skin-aging
Nails are strengthened and cuticles disappear
Anti Perspiration effect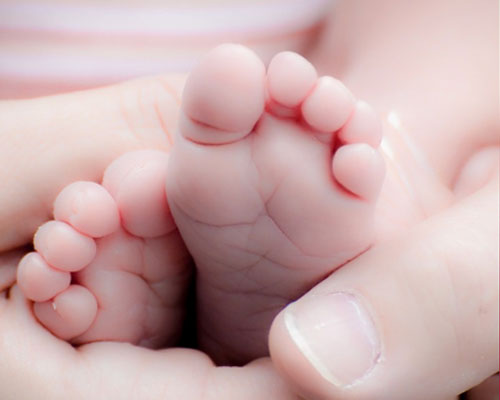 Whatever you resist persists. Force negates. Let go and Surrender.
Everything is working in harmony for our good when we allow it to. Take a moment to open up and ask for help to support the highest good of all concerned. A clenched fist cannot hold anything in abundance. An open hand receives the immense abundance available and waiting to come in.
Grab life by the ears and give it a big wet sloppy kiss!
Ingredients
High Performance Active Ingredients
Attributes: 2. fl. oz, 75 ml
Hyaluronic Acid: Recreates the hydro-lipid film of the skin, which boosts its barrier function protecting optimum hydration levels on the palm and back of hands.
The nutritional and antioxidant powers of the Radical Trylacel™ technology: re-stimulate the synthesis of essential collagen and elastin fibers to improve skin firmness and elasticity, and protect against free-radicals.
Hexylresorcinol: Visibly reduces the appearance of dark spots. Combined with raspberry extract, rich in ellagic acid, this ingredient is known to regulate melanin synthesis and therefore help to prevent dark spots from forming.
Myrrh extract: Supports the strength of the nails and conditions cuticles; used by typists in the days of the first Remington typewriters to strengthen their nails. Natural Myrrh also calms micro wounds and irritations.
Rice extract: Absorbs excess secretions by the hands.
No animal testing.
Product Attributes
Attributes

2. Fl. Oz 75 ml

Green Tea

The outcome of the several experimental studies suggests that green tea posses anti-inflammatory and anticarcinogenic potential, which can be exploited against a variety of skin disorders.

Allantoin

A natural anti irritant, which also helps to soothe the skin. It also helps to counteract drying effect on the skin. Anti Inflammatory properties are also useful in allantoin as it helps calm the skin.

Vitamin C

The high stability kind of vitamin C used by Radical Skincare brings antioxidant to the skin and reduces spots. Vitamin C suppresses melanin synthesis, lightens existing melanin, suppresses damages to cell caused by UV, promotes collagen synthesis, improves wrinkles and softness.

Hyaluronic Acid

Pure sodium hyaluronate prevents water retention for a better hydration.

Full Ingredient List

Water (Aqua), Pentylene Glycol, Isononyl Isononanoate, Propanediol, Glycerin, Cetearyl Alcohol, Butyrospermum Parkii (Shea) Butter, Glyceryl Stearate, Dimethicone, Cetyl Alcohol, Myristyl Myristate, Stearyl Alcohol, Potassium Cetyl Phosphate, Cetearyl Glucoside, Xanthan Gum, Hexylresorcinol, Oryza Sativa (Rice) Hull Powder, Hydroxyethyl Acrylate/Sodium Acryloyldimethyl Taurate Copolymer, Squalane, Limonene, Allantoin, Disodium EDTA, Ethylhexylglycerin, Sodium Benzoate, Citrus Aurantium Dulcis (Orange) Peel Oil, Citrus Tangerina Peel Oil, Potassium Sorbate, Polyglyceryl-4 Caprate, o-Cymen-5-Ol, Polysorbate 60, Tocopherol, Adenosine, Sodium Hyaluronate, Tromethamine, Sorbitan Isostearate, Lecithin, Ascorbyl Tetraisopalmitate, Commiphora Myrrha Resin Extract, Niacinamide, Rubus Idaeus (Raspberry) Fruit Extract, Helianthus Annuus (Sunflower) Seed Oil, Linalool, Camellia Sinensis Leaf Extract, Coffea Arabica (Coffee) Seed Extract, Phenoxyethanol, Superoxide Dismutase

pa_plan

91 92 94 93
Complete Your Radical Regimen
Delivery & Returns
Frequently Asked Questions - Returns, Shipping & Billing
How do I return a product?
We believe in complete customer satisfaction. This is reflected in our 30-day satisfaction guaranteed return policy.
While we hope that you are always satisfied with your Radical Skincare purchase, we realize there are times that you may need to return a product. If you're not completely satisfied, simply call Radical at service@radicalskincare.com and follow the below return policy:
Returns must be made within 30 days of the ship date for a refund.
We regret that we do not refund any shipping or handling charges.
Please do not mail any packages C.O.D., as they will not be accepted.
Please make sure to obtain a tracking number because we cannot issue a refund until our warehouse confirms receipt of the returned merchandise. If the warehouse does not confirm receipt, then you may need to track your package to check the status. We are not responsible for lost packages.
All returns will be credited to the original credit card used for the purchase.
Returns will be processed within 1 week of warehouse receipt.
Please allow at least 2 billing cycles for the credit adjustment to appear on your credit card statement.

We appreciate your continued support and are proud to offer the Radical promise - maximum potency products, maximum results.

How long will it take to process returns?

After the warehouse receives your return, it generally takes 2-5 business days to process your return.

Please keep in mind that your bank typically posts credit in the billing cycle in which it was received. Therefore, the number of days it takes for credit to post to your account may vary, depending on your bank's billing and credit schedule.

What do I do if I receive a damaged product?

Product(s) damaged during shipping will be replaced. Save the package and all contents, and contact our Customer Service at service@radicalskincare.com for further instructions.

What if shipping and delivery errors occurred with my order?

Should you experience any problems with your order, please contact our Customer Service Support at service@radicalskincare.com immediately, so that we may correct it in a timely matter.

When will my order arrive?

Most orders will arrive within 5 to 10 business days after your order has been processed.

Most orders are shipped within one business day but, please allow 2 to 4 business days to process your order. This allows enough time to process your credit card payment through your financial institution.

Who will deliver my package?

Orders will be delivered via the most efficient shipping method available. Unfortunately, at this time, we do not accept requests for a specific shipping method.

What if my product was damaged?

Please DO NOT dispose of the damaged product until you have contacted our customer service representatives at service@radicalskincare.com. We will ship a replacement order out to you as soon as possible. Orders will be delivered via the most efficient shipping method available. Unfortunately, at this time we are unable to process requests for a specific ship method.

What if my order was never received, even if it was reported as delivered?

If for any reason you never received your order even though it showed delivery confirmation, please contact the carrier first with this tracking information. The carrier will assist you in locating this order. If you have contacted the carrier and still failed to locate your order, please contact our customer service support at service@radicalskincare.com immediately as we will be more than happy to assist you with the problem.

Where is my replacement or refund?

Requests for replacements or refunds will be processed promptly upon receipt of your returned package. Allow 7 - 14 days (not including delivery time for mail refunds) from when we accept your returned product for the processing of your credit. Please keep in mind the customer's bank has to post our credit in the billing cycle in which it was received; hence the number of days it takes for the credit to post to the customer's account can slightly vary depending on how quickly the customer's bank posts our refund.

Note: If you should receive the original order in the meantime, please let us know, and kindly return the extra shipment to our warehouse. We thank you for your cooperation and patience.

How do I track my package?

Once your order has been shipped, look for emails from us with status updates, or login to your customer account on our website for tracking information. If you need more information, contact customer service at service@radicalskincare.com

When will my credit card account be charged?

Your credit/debit card will be charged when your order ships. Credit card charges will be shown on your monthly credit card statement. Debit card charges will be deducted directly from your bank statement.

Am I responsible for bank overdraft fees?

Yes, you are responsible for any bank fees associated with the use of your card.

Do you charge sales tax or VAT?

For shipments in the USA, we are required to collect sales tax on all orders shipped to an address in CA. For shipments abroad, we follow VAT/TVA requirements.

Can I return a product on a website order?

We believe in complete customer satisfaction. This is reflected in our 30-day satisfaction guaranteed return policy for web orders.

If you are unsatisfied with the product you ordered on our website, you may return the unused product 30 days from the ship date and you will not be billed for the order.

If you wish to return your order, you must first obtain a Return Merchandise Authorization (RMA) number. Please contact us via email to request an RMA number.

returns@radicalskincare.com

We cannot process or refund packages marked "Return to Sender." The warehouse personnel are not allowed to accept packages without an RMA number.

To ensure prompt processing, please send returns to the address provided along with your RMA number. Please note that shipping and handling charges are not refundable, and that customer is responsible for return shipping charges.

Refunds will only be issued to the same credit card to which they were charged.