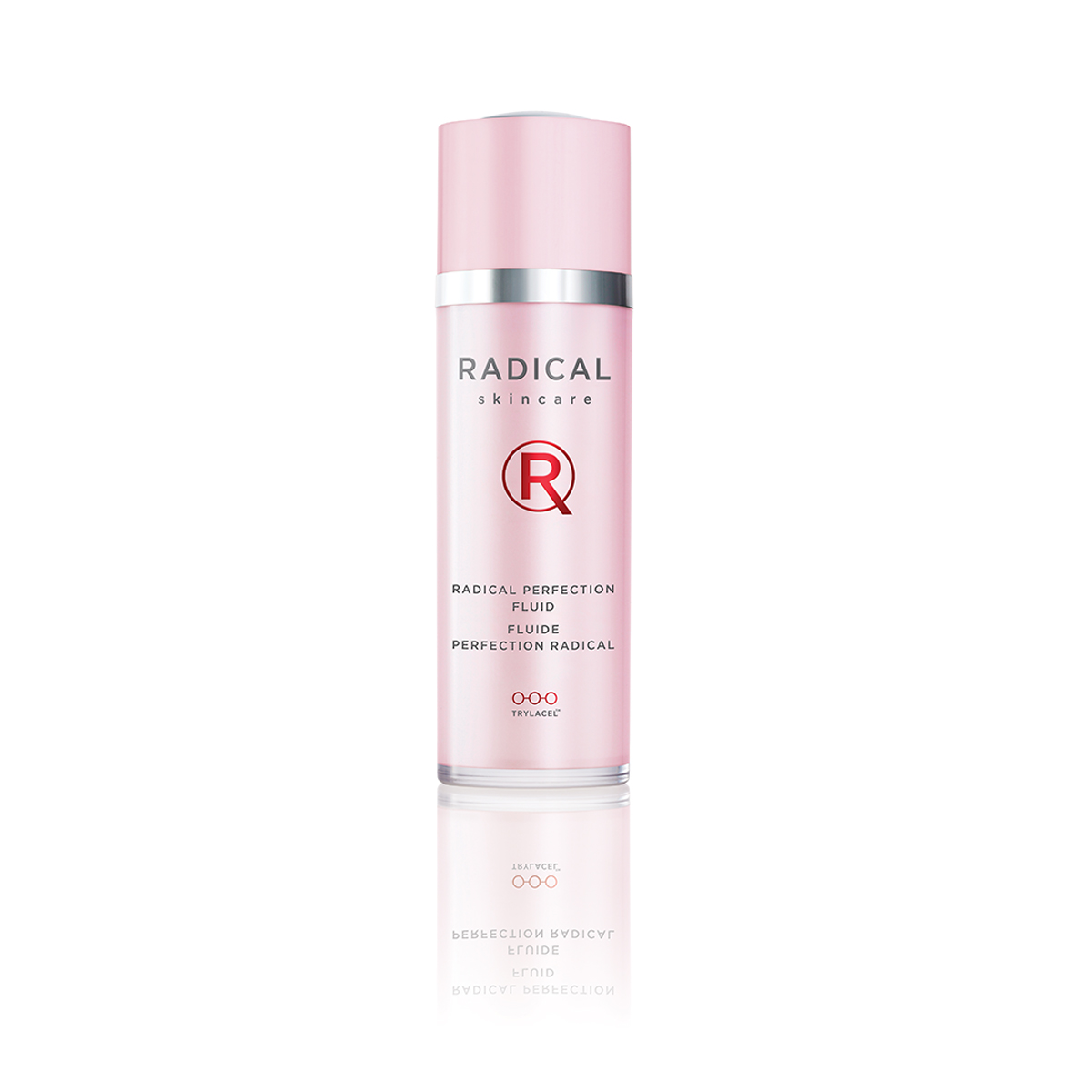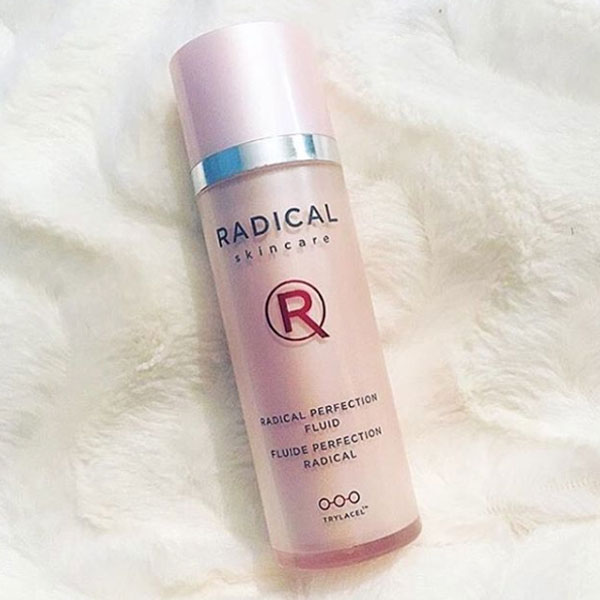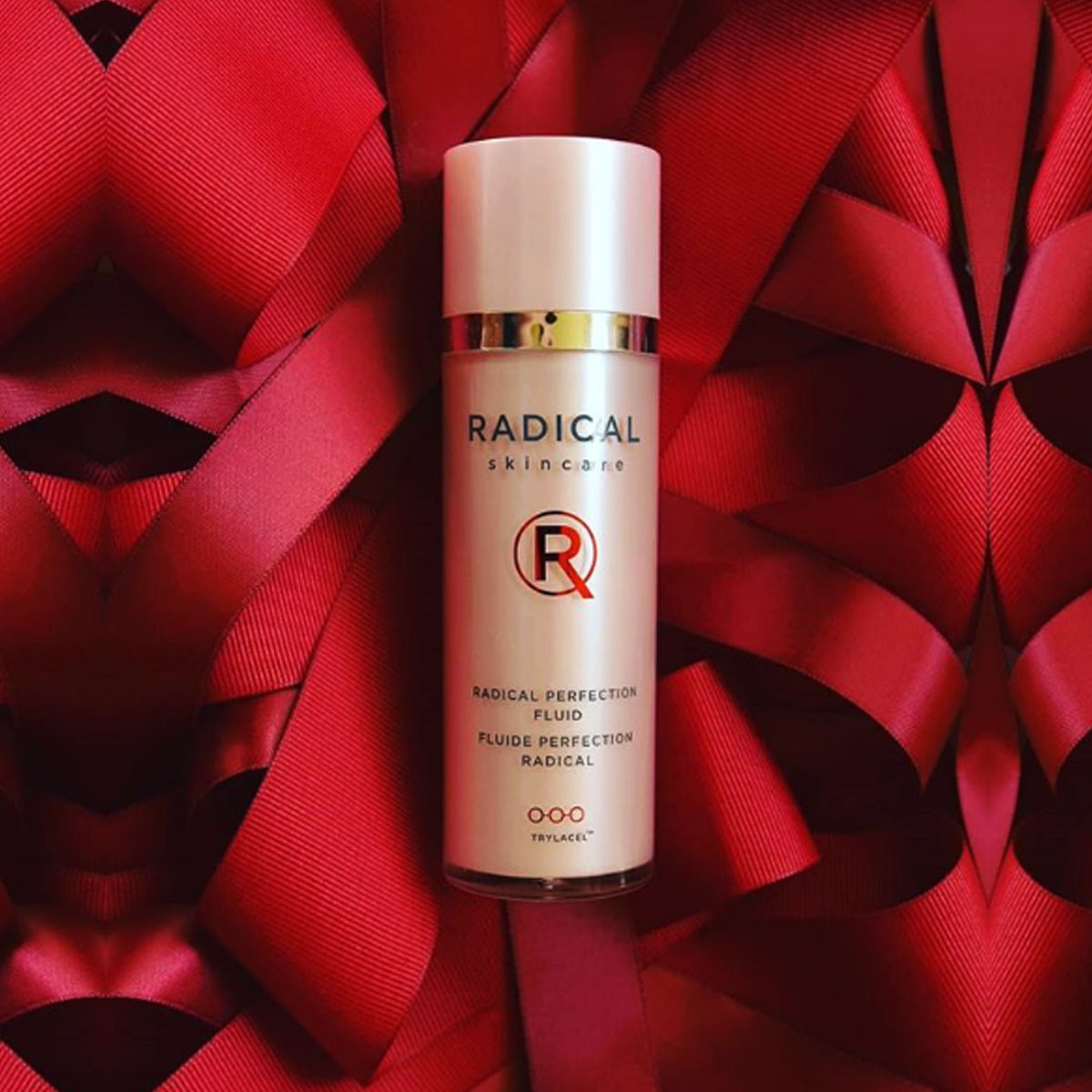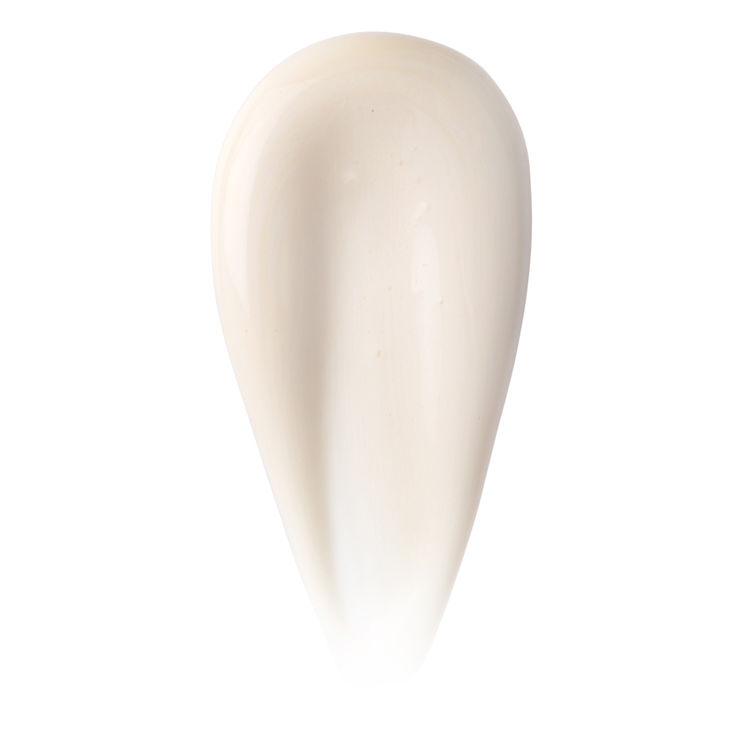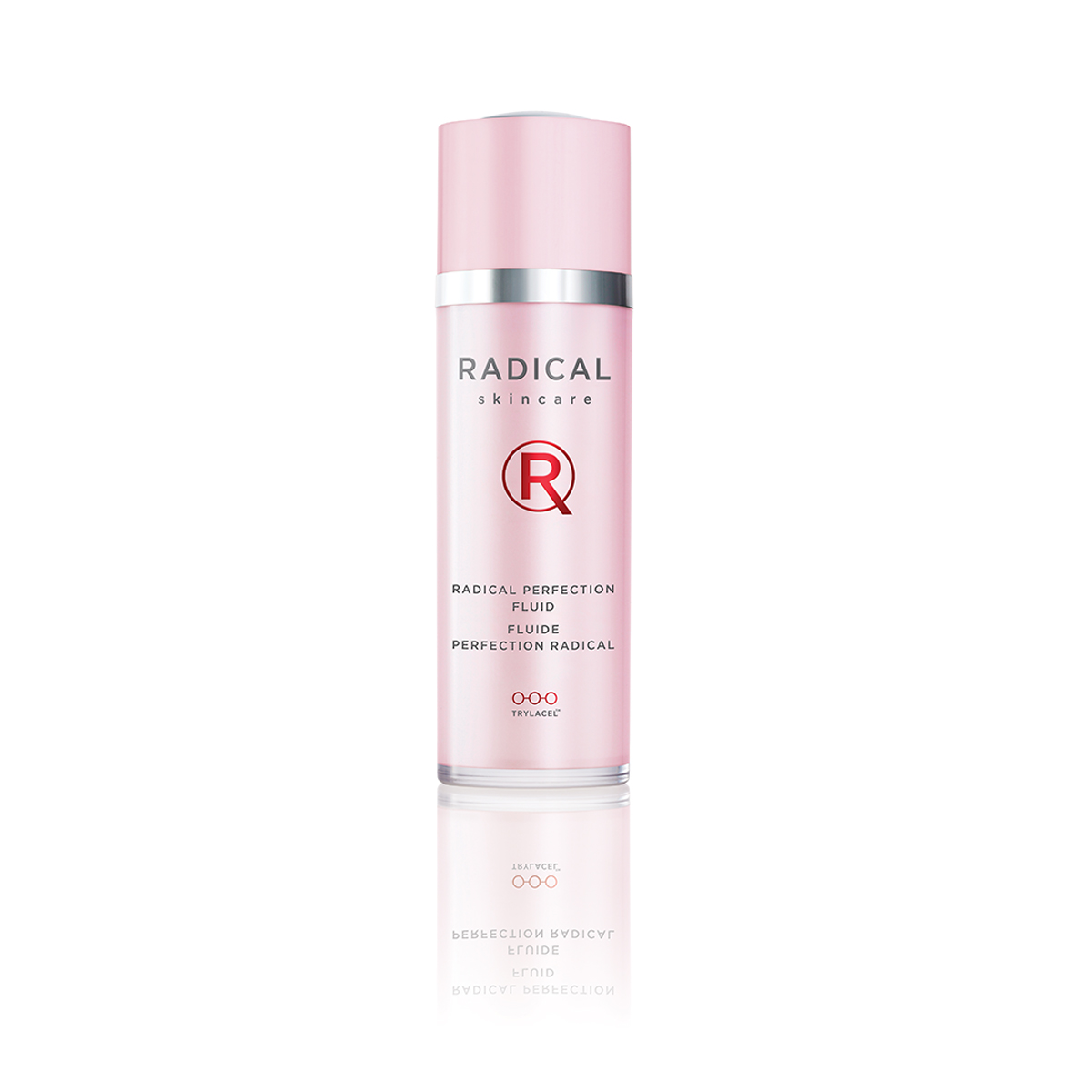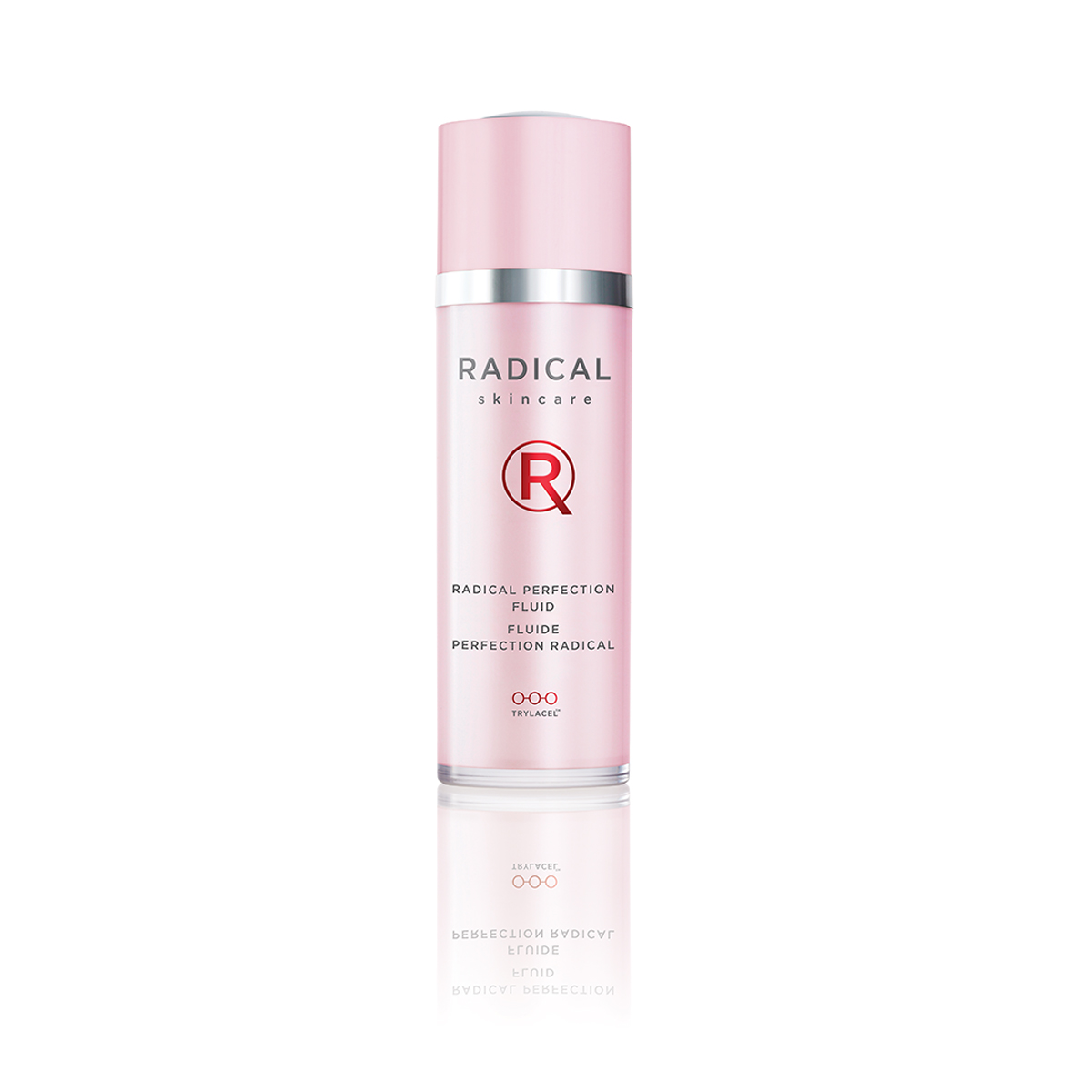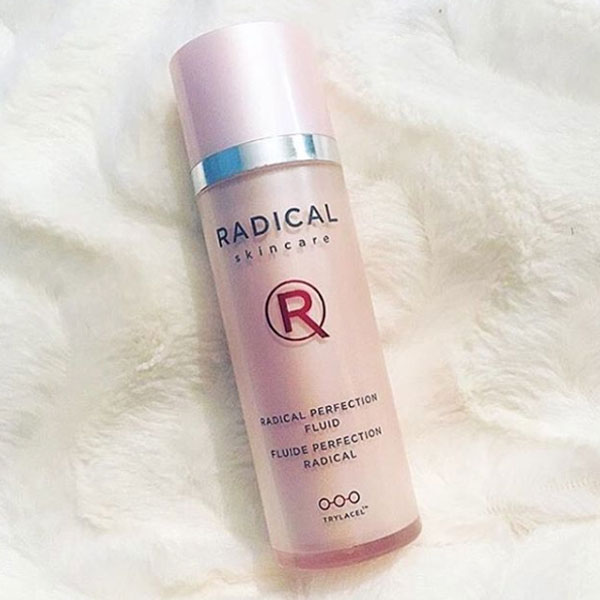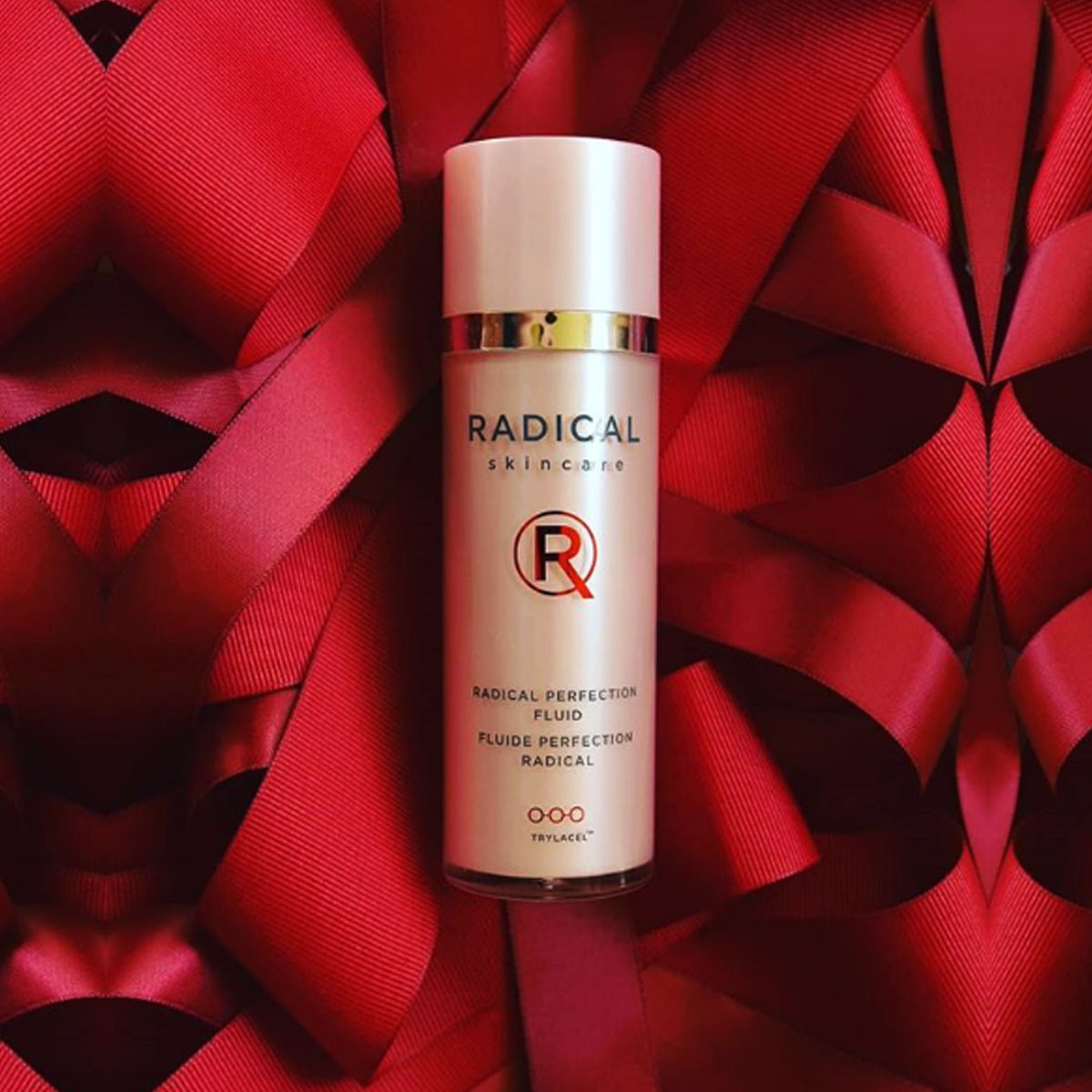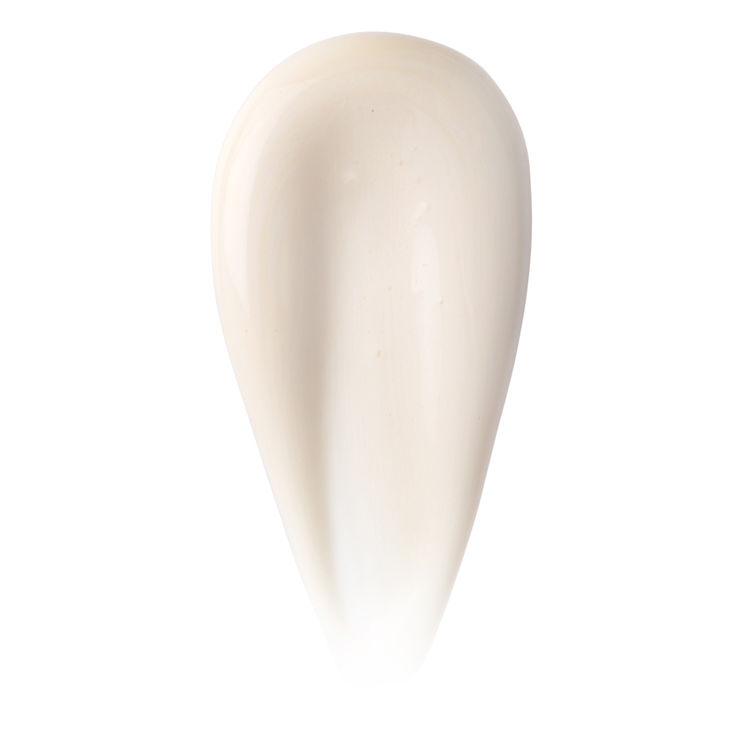 Radical Perfection Fluid 30mL
Add new life to your skin! This silky and fresh Perfection Fluid formula will help plump, illuminate and deeply hydrate your skin while combating signs of aging. This 2-in-1 fluid scientifically combines a serum and lotion to create the perfect youth preserving elixir. Helps energize, brighten, and blur imperfections while smoothing out wrinkles.
Show More
Retail Price
$

75.00

—

or subscribe and save

10%
Look Good. Feel Good. Do Good.
Helps energize, brighten and give new luster to your skin for a radiant and fresh complexion. Illuminates your skin and blurs imperfections. Improves the appearance of wrinkles by filling them via a plumping effect.
Benefits of
Radical
Helps energize, brighten and give new luster to your skin for a radiant and fresh complexion
Illuminates your skin and blurs imperfections
Improves the appearance of wrinkles by filling them via a plumping effect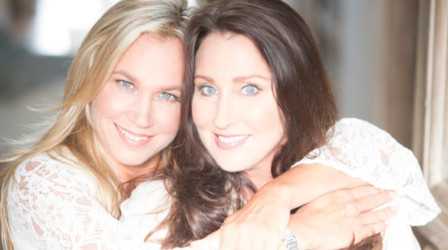 Step One
Use on cleansed skin every morning and evening.
01
Step Two
Smooth serum gently onto face and neck using slow, upward strokes.
02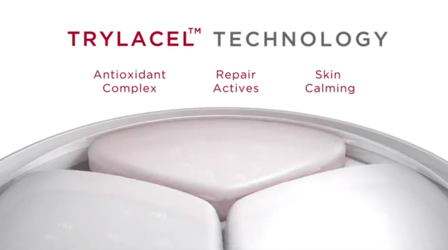 Behind The
Ingredients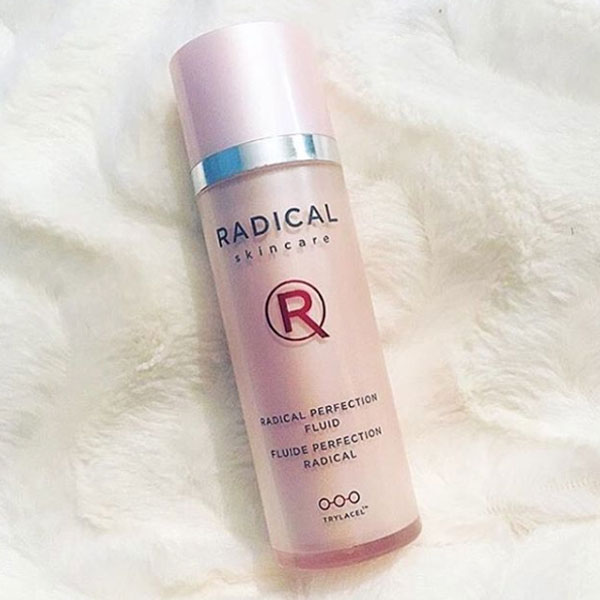 Featured Ingredients
Is the key water maintaining substances in human skin. Bad living environment and aging can cause the decrease of HA content in skin, and as a result the water maintaining ability of the skin is weakened and the skin looks dry and rough. Sodium Hyaluronate has high moisturizing and water content reguating function and its solution has high viscoelasticity and lubricity. When HA solution is applied on the surface of skin, it can form an air permeable layer and keep the skin moist and smooth. As a result, it plays a role of wrinkle removing, look improving and health protecting. Hylasome- Delivery system for water and a free radical scavenger. It is highly moisturizing, slow delivery of water, safe and more effective than HA (hyaluronic acid). Has 5 times the water binding capacity of hyaluronic acid.
Tripeptide has become an increasingly important ingredient in recent years and proving to be the ingredient of choice for anti-aging products. A Tripeptide belongs to the peptide family of amino acids and is basically a specialized molecule and a synthetic peptide containing three amino acid residues joined by peptide bonds. Tripeptides help improve skin condition as well as giving it a smoother appearance and specifically target skin cell renewal through the regeneration of collagen.
A natural anti irritant, which also helps to soothe the skin. It also helps to counteract drying effect on the skin. Anti Inflammatory properties are also useful in allantoin as it helps calm the skin.
Titanium dioxide is a physical blocker because of its high refractive index, its strong UV light absorbing capabilities and its resistance to discolouration under ultraviolet light. This advantage enhances its stability and ability to protect the skin from ultraviolet light. Sunscreens designed for infants or people with sensitive skin are often based on titanium dioxide and/or zinc oxide, as these mineral UV blockers are believed to cause less skin irritation than other UV absorbing chemicals.
A tripeptide that stimulates six major components of the skin matrix helping to promote tissue repair, heal wounds, and aids in collagen tissue remodeling. Provides long term anti-aging benefits and reduces wrinkles by 31%
A patented luminescent ingredient that emits and diffuses visible light to dramatically reduce the appearance of skin imperfections.
Encapsulated hyaluronic acid in spherulite technology that has been clinically proven to plump the skin in just 60 minutes.
Supplies intense hydration superior to other ingredients. Targets moisturizing in the deep layers of the skin to the surface.