Sale!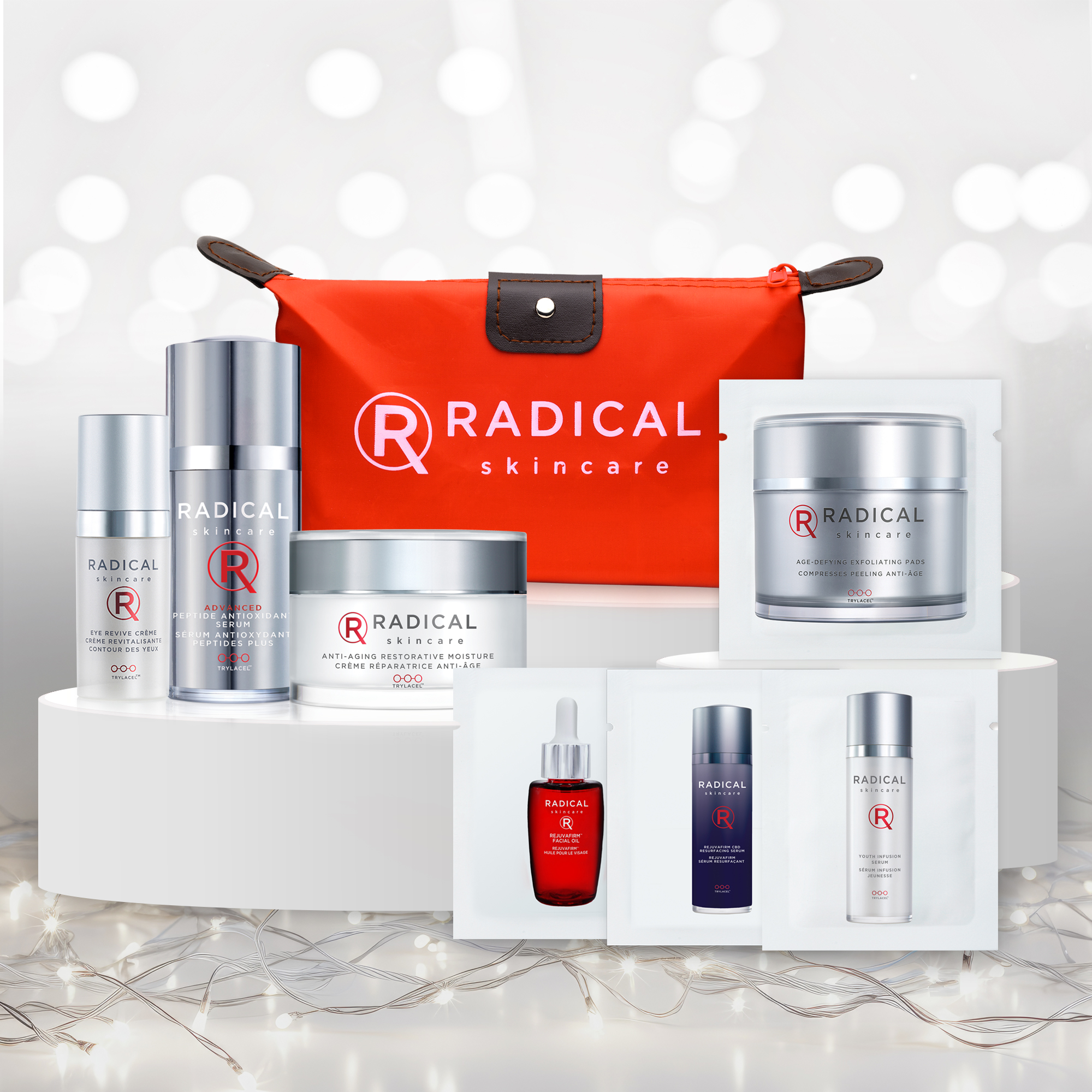 Radical Start Kit
Embark on a journey to radiant skin with our Radical Starter Kit. This comprehensive collection combines our favorite treasures to kickstart your skincare routine. This transformative quartet is your passport to gleaming beauty. Treat yourself or a loved one to the gift of age-defying luxury and start your journey to lasting radiance.
Includes:
Age Defying Exfoliating Pads 15ct

Advanced Peptide Antioxidant Serum 15mL

Anti-Aging Restorative Moisture 15mL

Eye Revive Creme 5mL

Rejuvafirm CBD facial Oil Sachet
Rejuvafirm CBD Resurfacing Serum Sachet
Youth Infusion Serum Sachet

Cosmetic bag
Show More
Step One
Cleanse: Start with a clean face.
01
Step Two
Exfoliate: Use one Exfoliating Pad to gently exfoliate your face and neck.
02
Step Three
Serum: Apply a small amount of the Antioxidant Serum to your face and neck.
03
Step Four
Eye Care: Dab a small amount of Eye Revive Creme around your eyes.
04
Step Five
Moisturize: Finish by applying Anti-Aging Restorative Moisture to your face and neck. Use this routine in the morning and evening for the best results. Enjoy the benefits of our Radical Starter Kit for a more youthful complexion.
05