This article was originaly posted CNBC make it blog.
I recently went to Malibu to tour a $52.4 million cliffside villa on the Pacific Ocean. And the only thing more extraordinary than the home itself was the story of the woman who stopped at nothing to build it.
"If you want it, you have to go for it. And you don't take no for an answer," the villa's owner, Liz Edlich, tells me. "You go above and beyond, and push boundaries, and you color outside the lines. That's what being radical is, that's what I live by."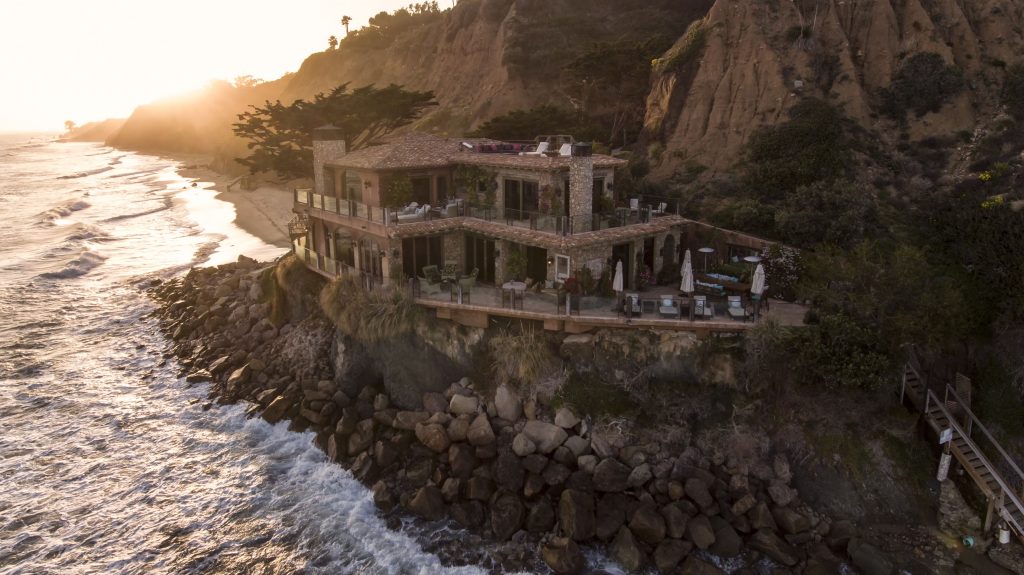 Edlich is an author and the founder of luxury skincare brand Radical Skincare and she invited me to visit her trophy beach house to shoot a real estate feature I'm working on for CNBC.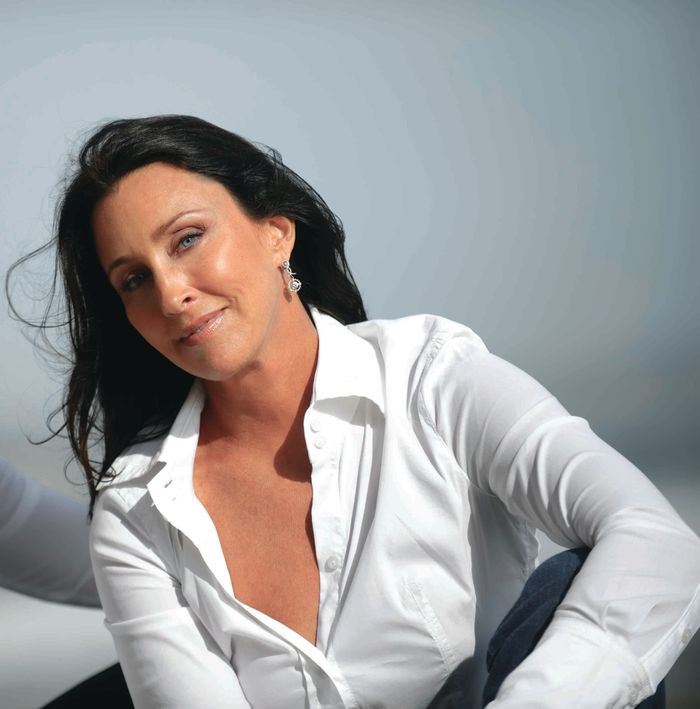 On my ride up the Pacific Coast Highway to Malibu, I'm searching for a private drive hidden behind green-painted iron gates.
When I spot the address, I turn off the roadway toward the gates. They automatically swing open and I roll down a winding road that's so steep my foot lingers on the brake the whole way. I don't see the shoreline yet, but the sound of waves is getting louder and I can smell the ocean in the air.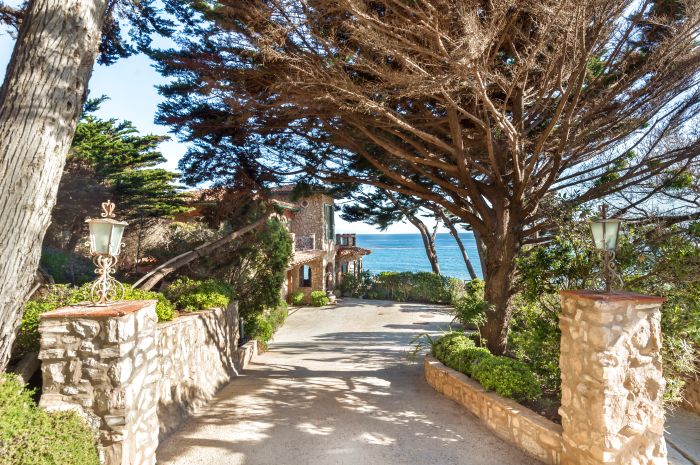 Around the last curve of the driveway is the big reveal. Suddenly, there's water as far as I can see and reigning above it is Edlich's magnificent residence.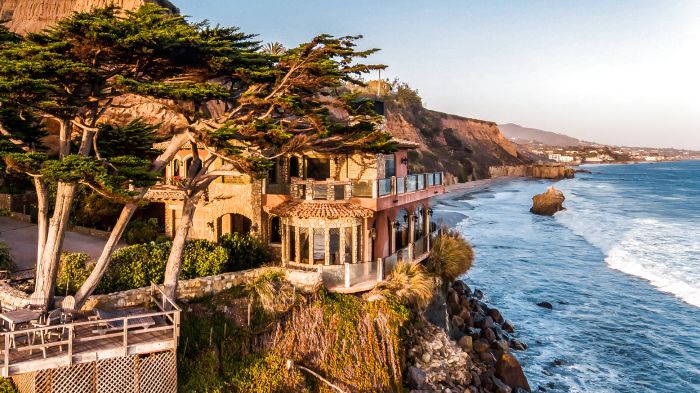 Her villa looks like it was plucked from the Tuscan countryside and dropped on the edge of the world. If I didn't know better, I'd guess it'd been sitting on this pristine coastline for centuries.
At the entrance there's a white-washed antique pair of French doors, they are perfectly weathered and the iron hardware is all original. The old paint reveals hints of the beautifully aged wood beneath, and a patina covers all the vintage metal.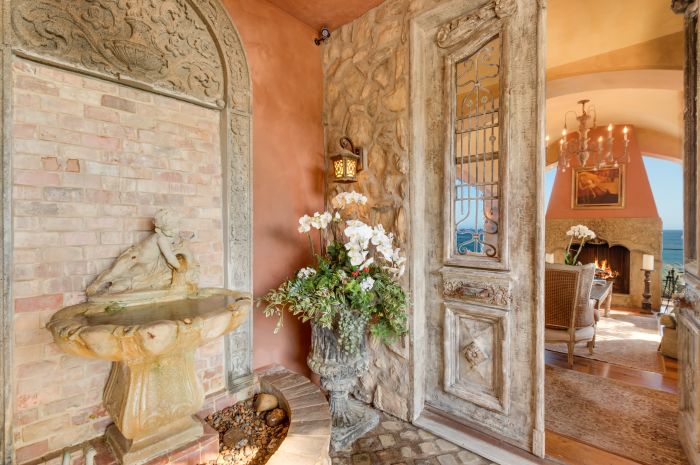 Edlich welcomes me at the entry and when we shake hands I instantly feel the confidence and determination of an accomplished CEO, but it's tempered by a soothing energy that instantly makes me feel like we've been friends forever. One of the first things I notice is her eyes, they're such a vibrant shade of light blue it's distracting.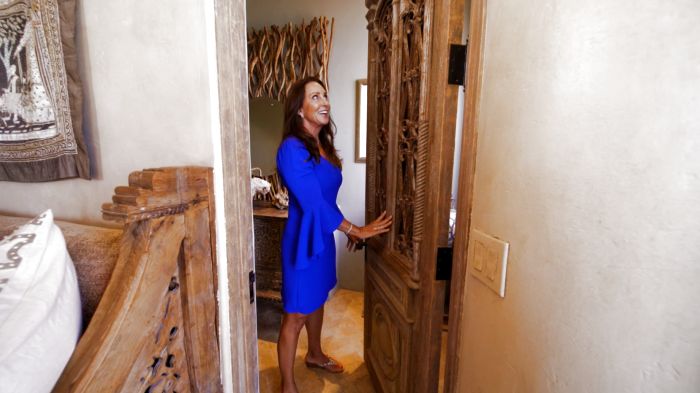 I'll describe the incredible tour I got from her in a minute, first you need to know a little backstory on how she turned a tiny shack into a prized property in one of America's most expensive zip codes.
Cinderblock Shack to $52.4 Million Dream Home
We will make this the most special property on the coast of California!

Elizabeth Edlich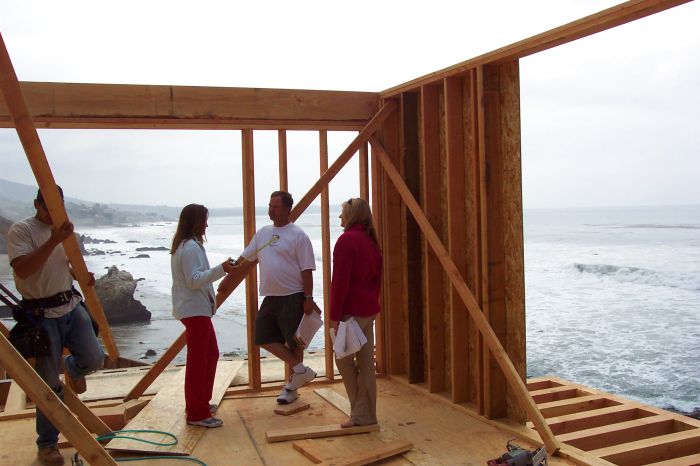 In 1995, the CEO and her trial attorney husband, Dale Kinsella, drove down the same stretch of PCH that I did. They stopped to sunbathe on a secluded beach in Malibu when something above them in the rocks caught their eye. "We looked up and we saw this little, white, cinder-block beach shack sitting there. And we were thinking wouldn't it be amazing if we could actually buy that or live there,'" Edlich tells me.
At the time, she had no idea that shack in the rocks would set her on a 15-year journey of planning, designing, and building one of the town's most extraordinary oceanfront estates.
The very same day she laid eyes on the property, Edlich spoke to the owner and worked out a deal to rent the modest home. And later in 2000, she negotiated to buy the "shack," as she describes it, for a not-so-modest $2 million.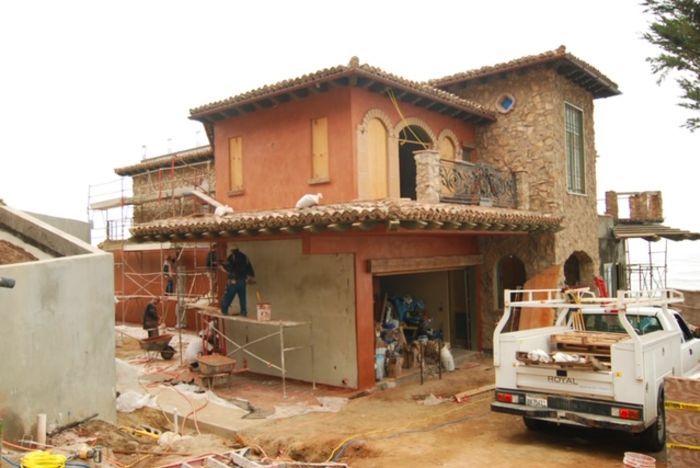 Edlich says she was willing to pay that much because of the unique position it commanded over the ocean and a major bonus: the little house came with access to not one, but two beaches just below it.
Now that she owned it, Edlich embarked on a one-woman mission to tear down the existing structure and replace it with a seaside mansion made of wood, stone, steel, and glass.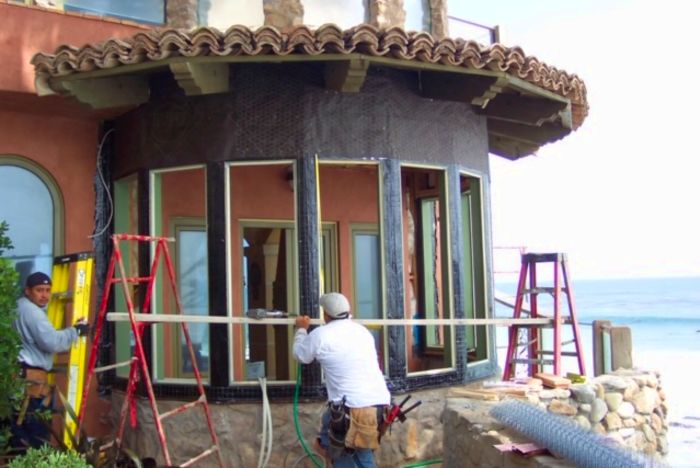 "It was not for the faint at heart, I promise you that," Edlich says.
It took five long years to get the City of Malibu and the California Coastal Commission's approval to start building and seven more years for the skincare exec to complete one of Malibu's most dramatic makeovers.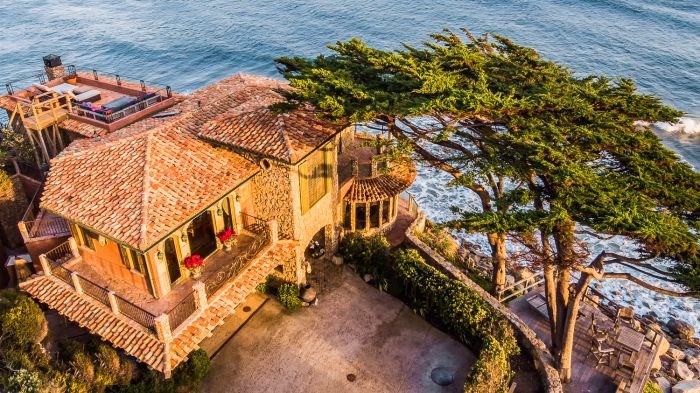 "I only wanted the best. I wanted to create a legacy that would be priceless — and that's what we did," Edlich tells me.
Her "legacy" is a four bedroom, four-and-a-half bath estate that floats on a cliff, propped above the ocean by a feat of multi-million-dollar engineering that's hidden in the rocks below.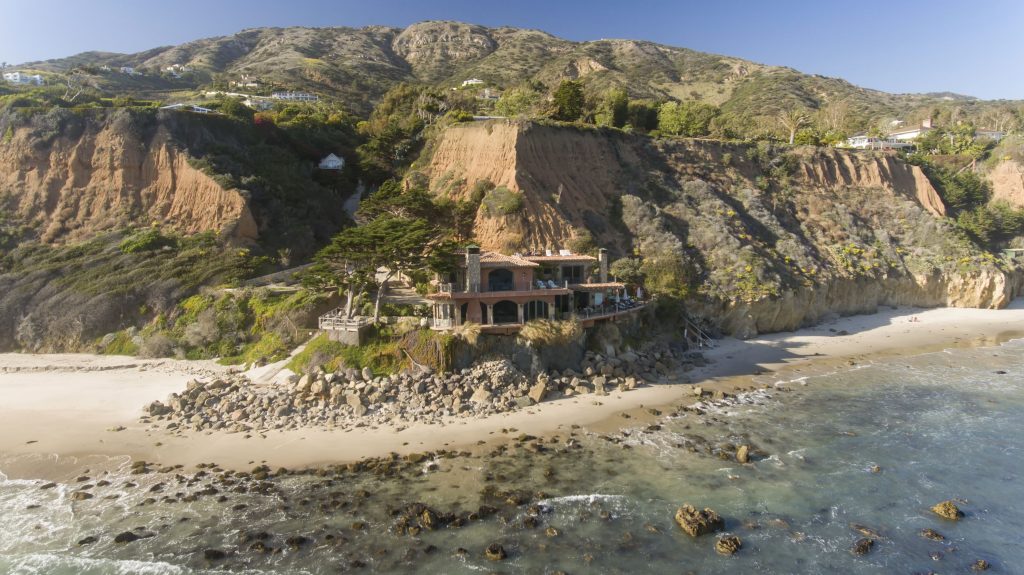 "Beneath this house is so much steel. To secure its position here till the end of time," Edlich tells me.
The cliffside POV puts you at eye level with the pelicans that fly over the Pacific. Edlich says it reminds her of the posh Tuscan hotel she stayed in on her honeymoon called Il Pelicano, which is why she gave her dream home the same name.
There Was Truly No Budget In Building This House
And when she gives me a personal tour of every inch of this place I believe it.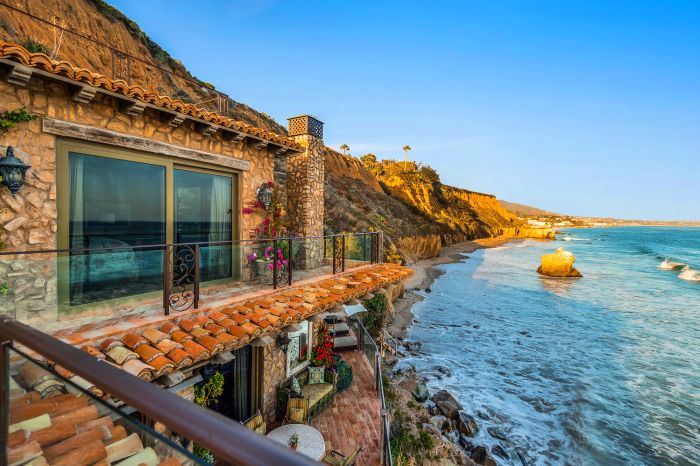 I quickly learn the reason Il Pelicano looks centuries old is because parts of the villa are centuries old. Edlich says she covered the exterior in reclaimed stones and terra cotta tiles that came from Italy.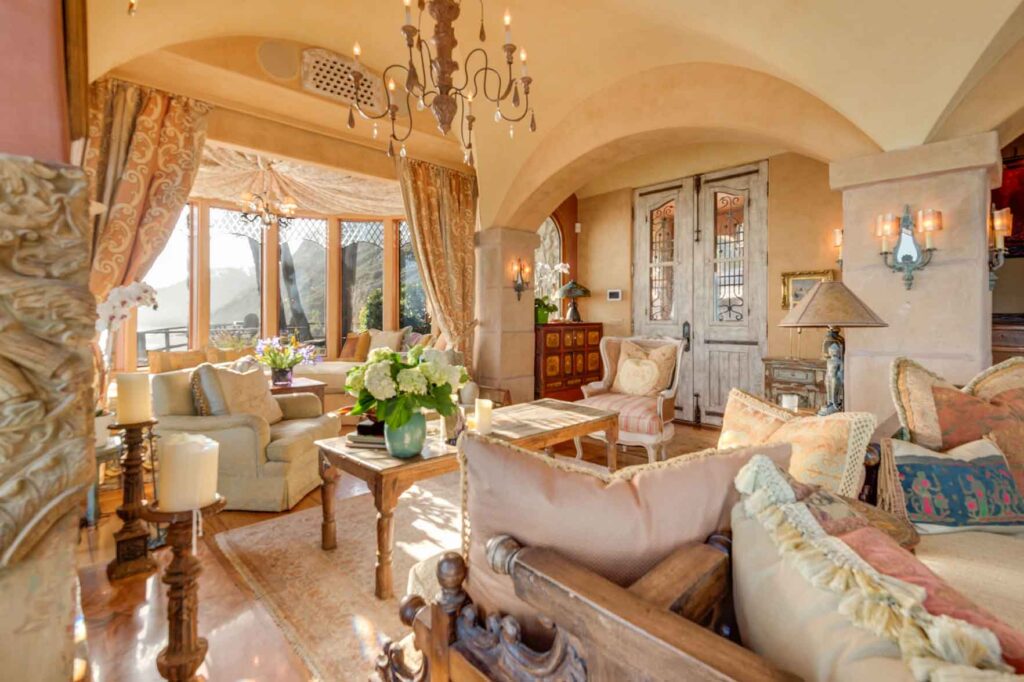 "Every single thing was brought from many, many multiple countries and cultures," Edlich says. In fact, Il Pelicano overflows with more history and culture than some of the museums I've visited.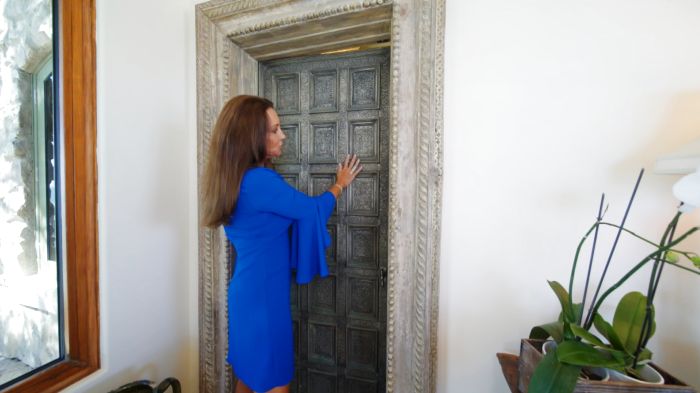 "One of the things that I was personally passionate about were antique doors," Edlich tells me.
As we walk through her home she shows me where the contractor constructed modern door frames to perfectly fit the century-old doors she collected from Morocco, India, Tibet and more countries than I can remember.
"I wanted every square inch to be a work of art," Liz tells me.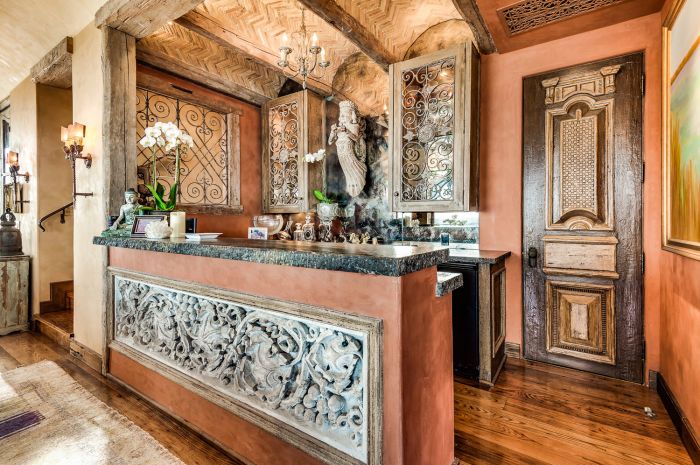 Just passed an ornate bar in her living room is another pair of very old doors she tells me are from Egypt.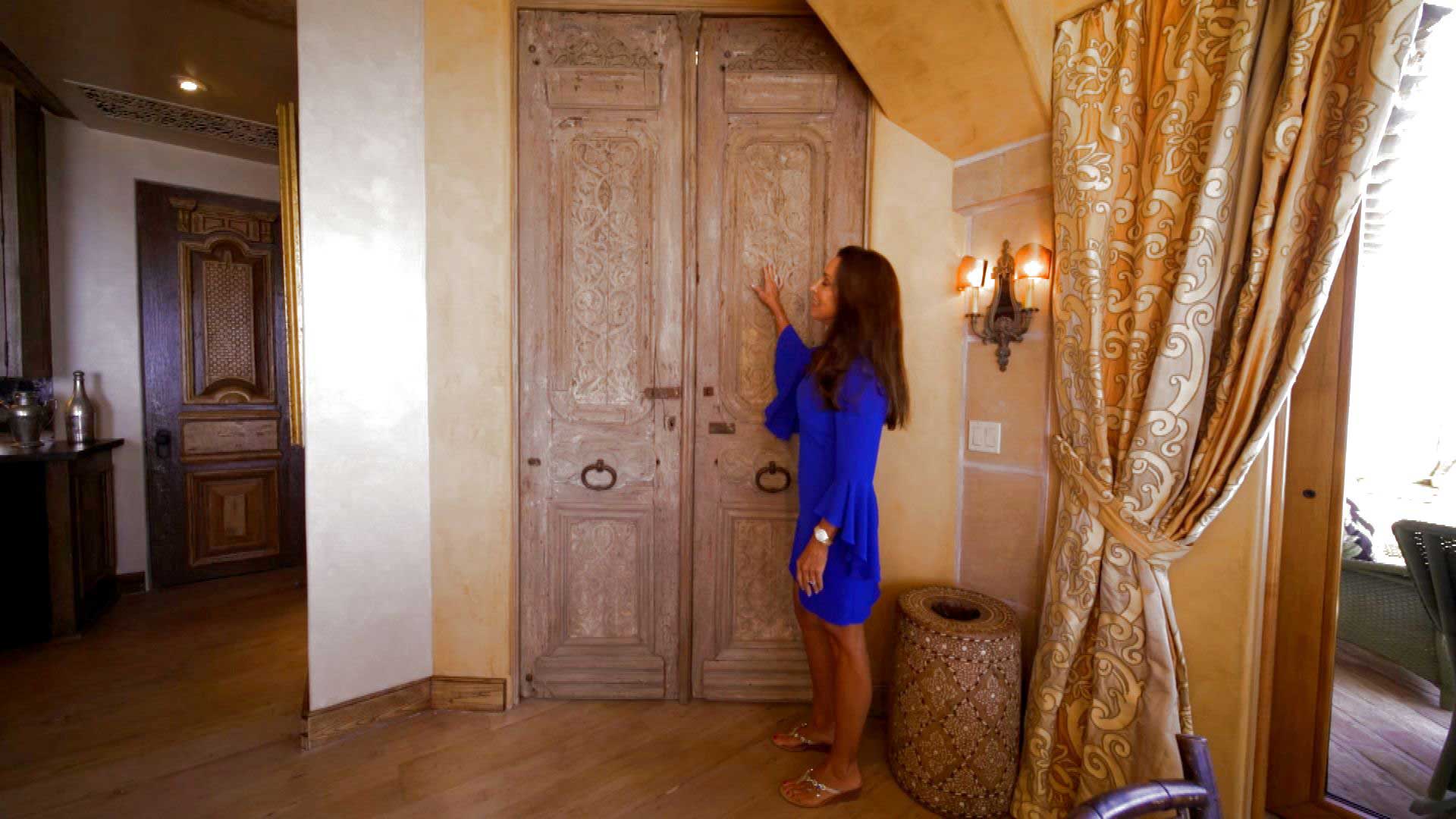 Beyond those doors is her kitchen, where Edlich gestures to a twisted knot of vines that hangs above a granite island.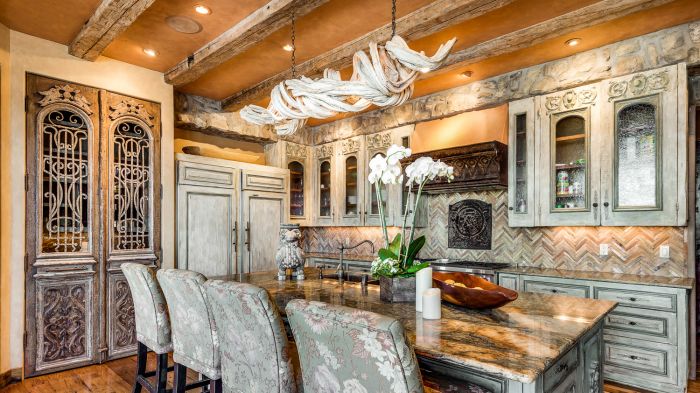 "I went to all of these different electricians and they said, 'Absolutely not we are not turning this wood vine into a chandelier.' I said, 'No, no, we are.' And we created an Amazonian jungle vine chandelier," Edlich shares.
She admits that kind of creativity sometimes annoyed her contractors. "You can be sure there would be so many contractors rolling their eyes. Going, 'Oh my god. Liz, come one we can't do this,' and then I would just go find another [contractor]."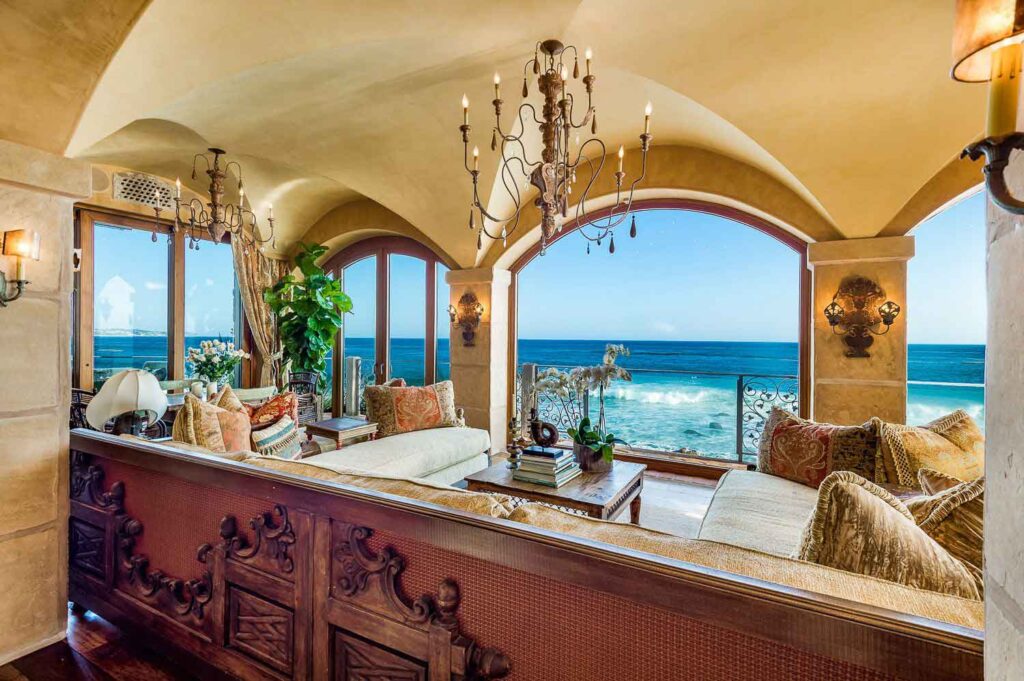 In the living room she tested her contractor's limits by asking him to cut up an ornate stone door surround from India and turn it into a mantle for her fireplace.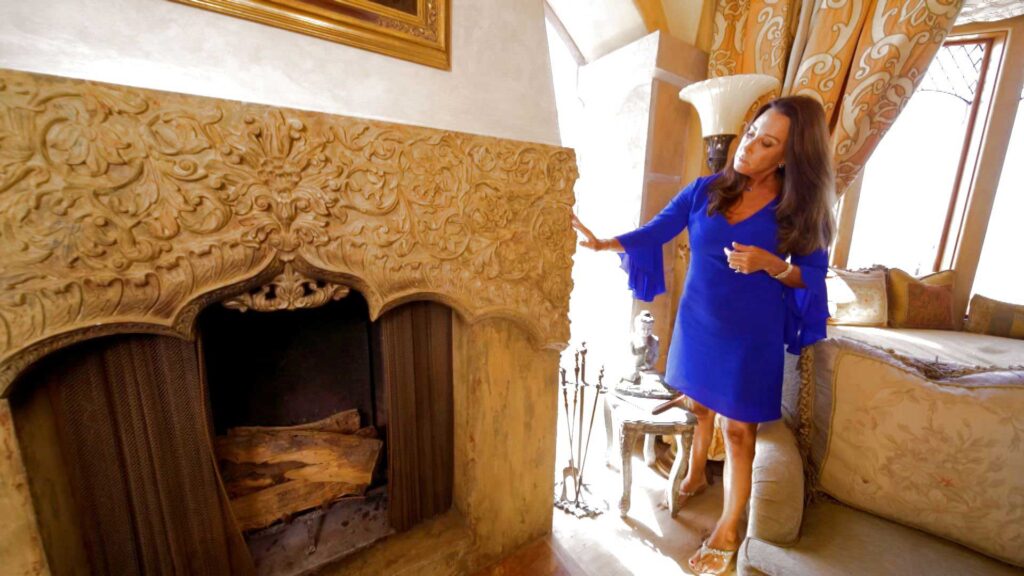 "An Italian artist had to re-carve the areas [of the fireplace mantle] that we had mitered and repainted any of the areas to make the stone look like old wood," Edlich says.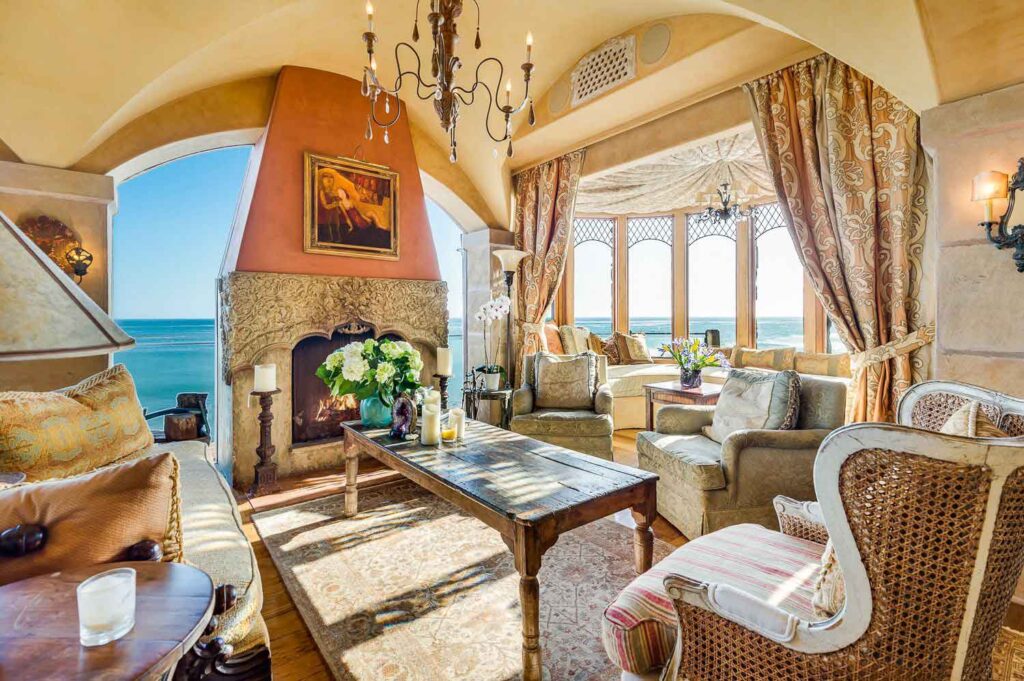 For an even more dramatic affect she shows me how she built the mantle into a glass wall. "This allowed me to look at the fire and see the waves rolling in, or the sunset, or the sunrise," Edlich explains.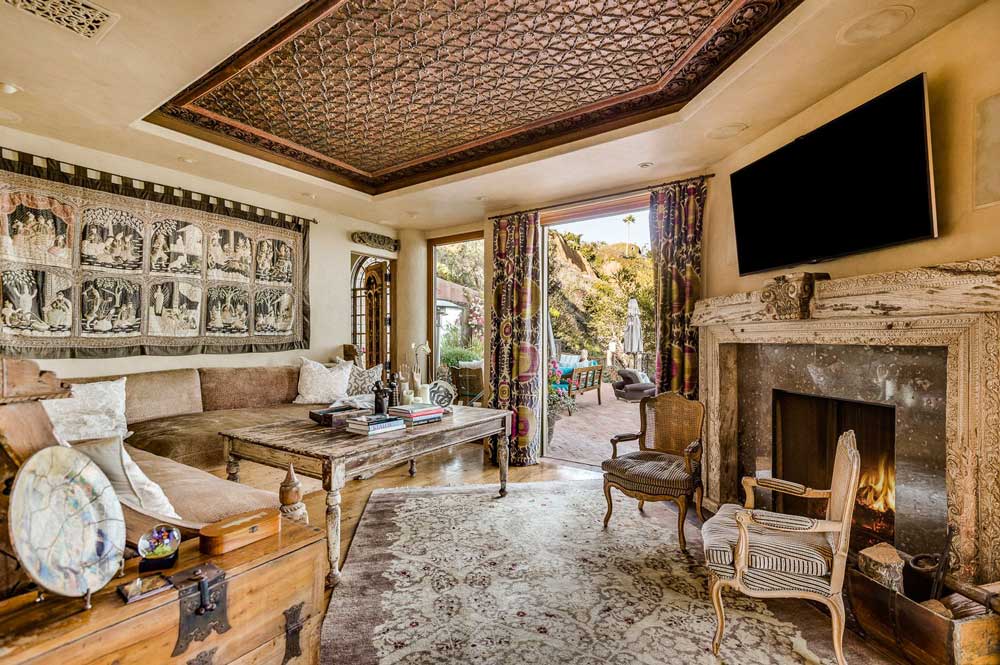 Above our heads in the den she directs my attention to a more than 200-year-old hand-carved wood ceiling that was shipped over from Sri Lanka.
"Of course, it was too large to fit into the den. We had to take out all of the doors to actually get the ceiling in here," Edlich tells me.
In the powder room she says, "What I really want to show you is this beautiful, old fossilized clam shell."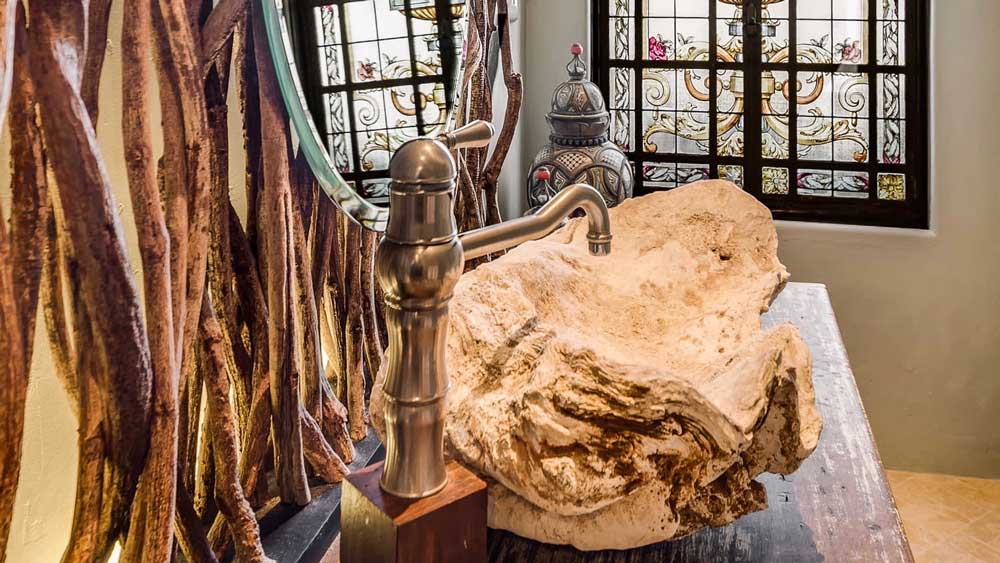 She's pulled an ancient sea creature from the bottom of the ocean and turned it into a one-of-a-kind sink. It's the coolest looking place to wash your hands that I've ever seen, and I can only imagine what her plumber thought when she dreamed it up.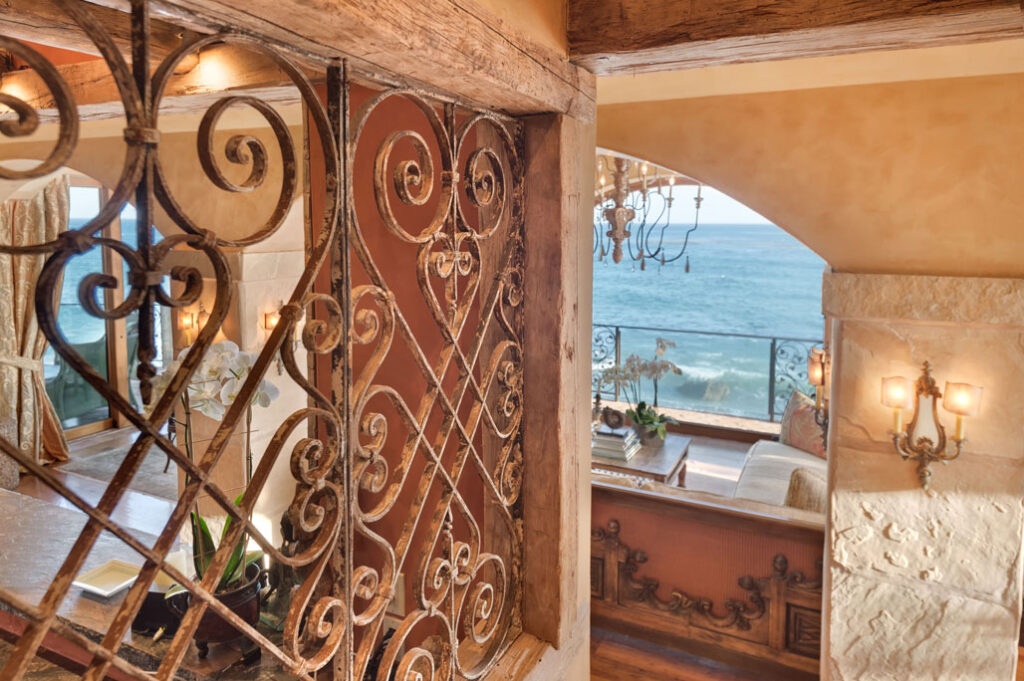 Now we head up a stairway, past sconces she discovered in Morocco. And on the second level, behind yet another imported antique door, (this one is three inches thick and imported from England) is Edlich's master suite. When she opens the door my jaw drops.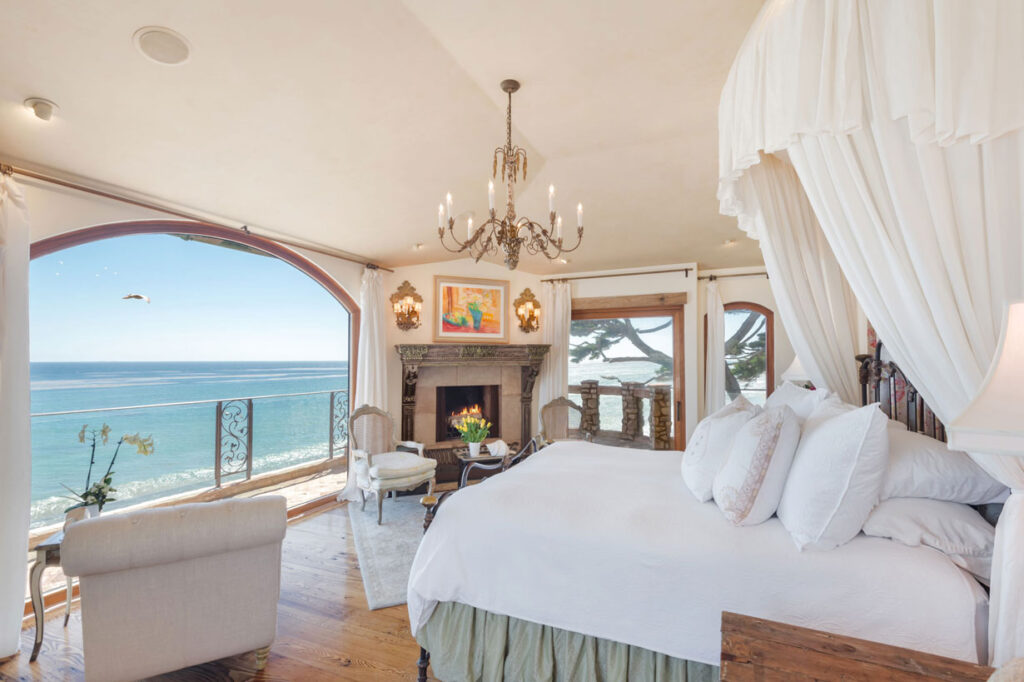 On the two walls that flank her California king-sized bed are large panels of retractable glass that disappear into the walls, and at the foot of her bed is a 12-foot wall of glass that perfectly frames the vast blue ocean.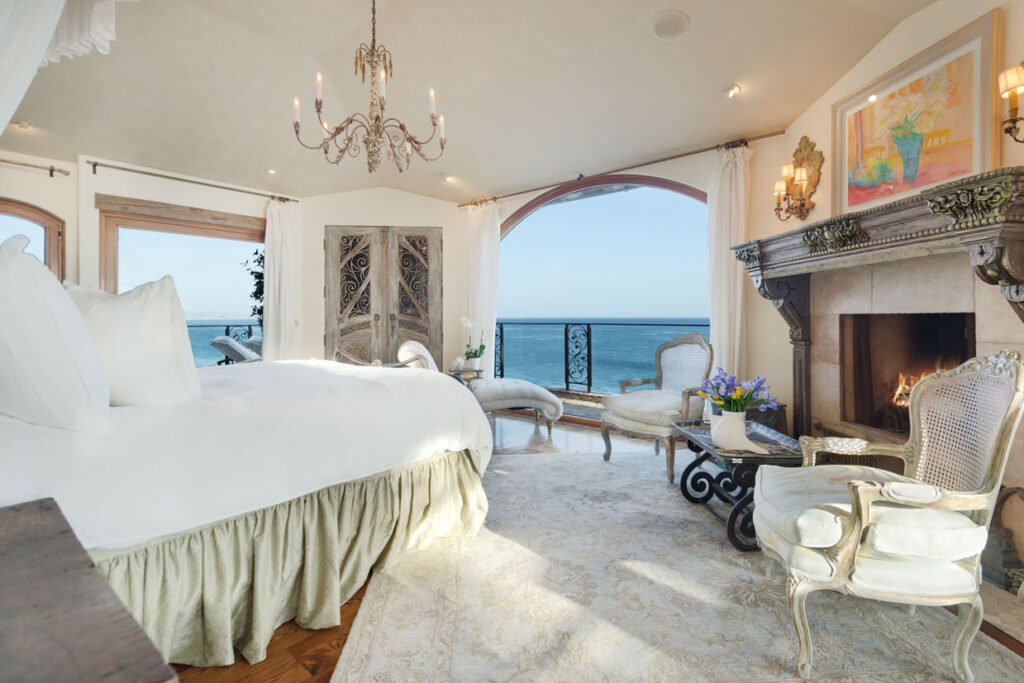 "There's so few places in the coast of California where you can wake up in the morning, you have the sunrise out of one window and desk. And in the afternoon, you've got the sunset. And then before you, you've got the ocean forever," she says.
When I sit on her bed to take in the view, I feel like I'm floating on a mattress in the middle of the ocean.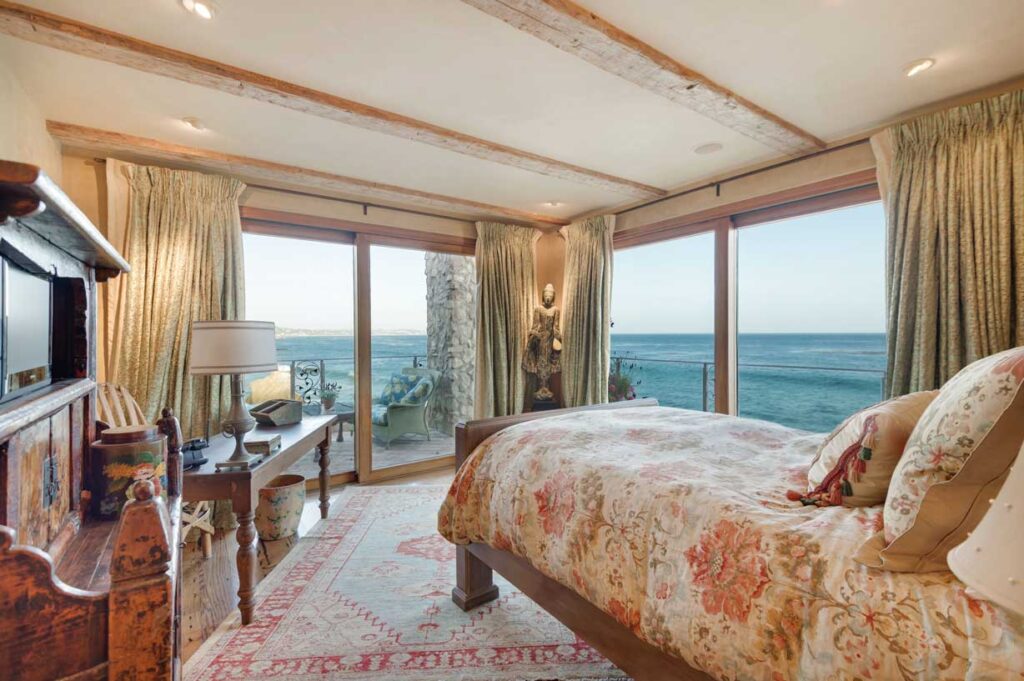 I follow Edlich onto the the terrace off her master suite and as she looks out at the ocean she announces, "It's the best backyard ever."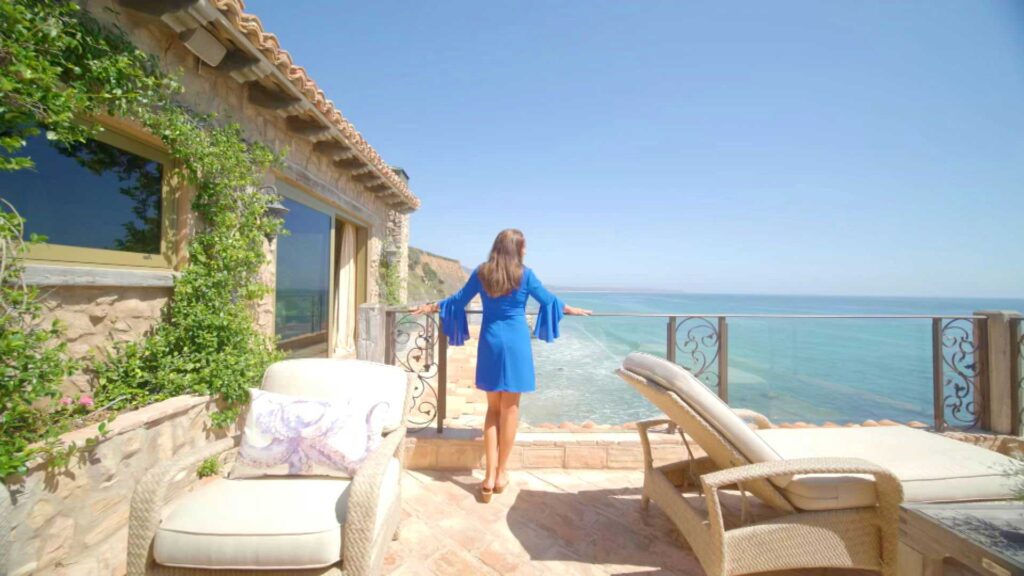 That backyard includes a beach on both sides of the house.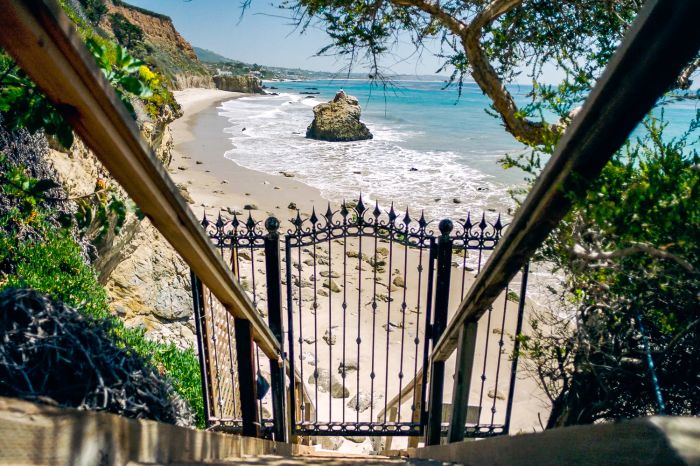 A lot of terraces.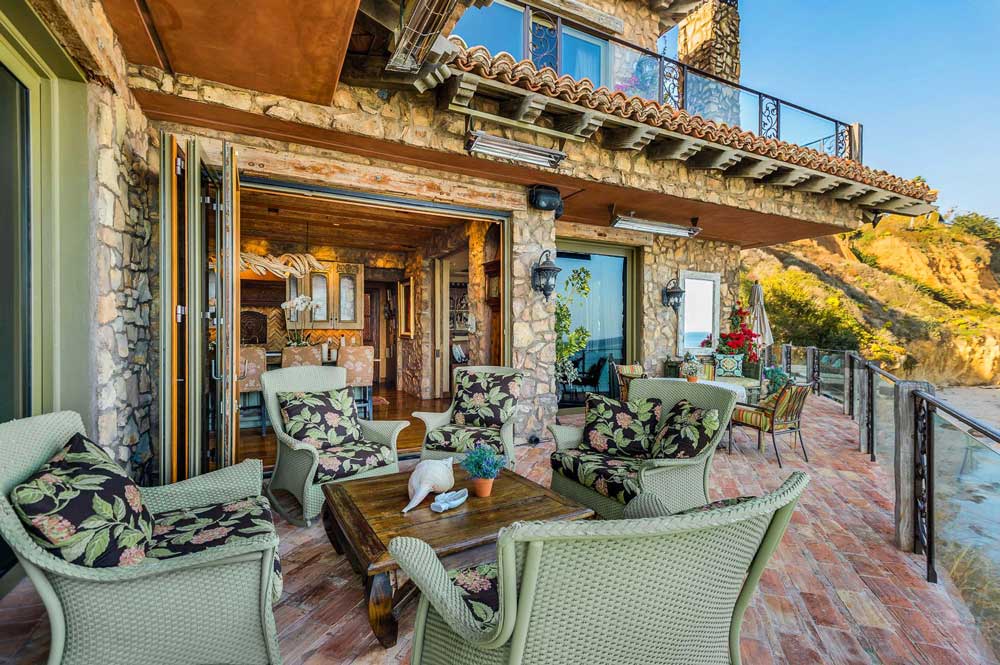 Where you can enjoy a meal or the sun.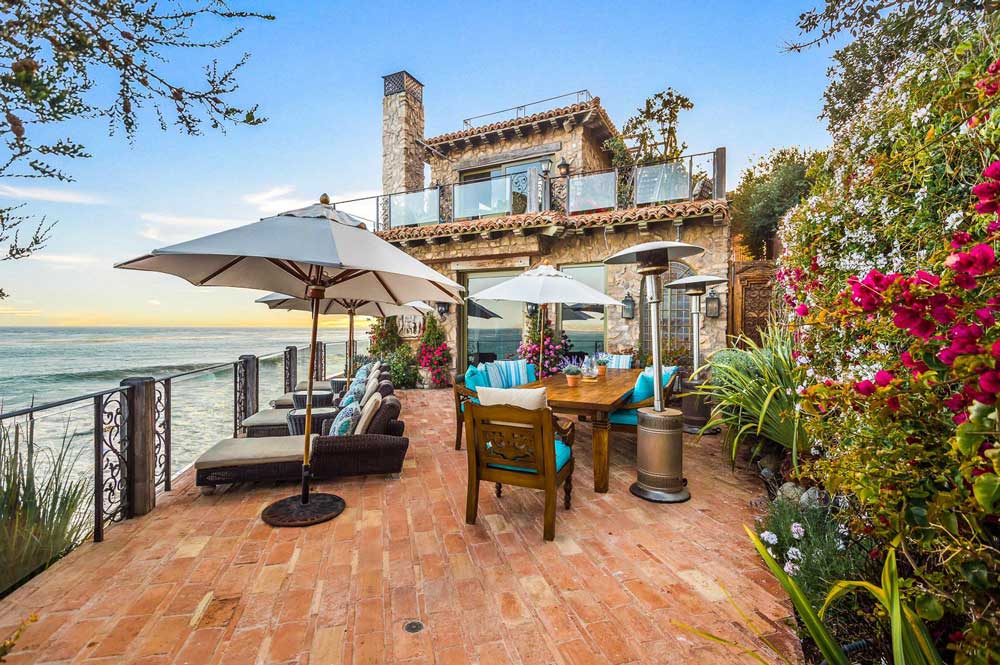 Edlich knows Il Pelicano's position above this backyard is one of the estate's biggest selling points. And she fully expects the right buyer to fall in love with this spot, the same way she did almost two decades ago. But that tiny shack is long gone and today Edlich is selling a castle, so the next buyer should be prepared to write a much larger check for it.
"So it is priceless, but, of course, there's a price. And I would say the most consistent thing that I've heard when people come here is there isn't a comp. There's not another house like it."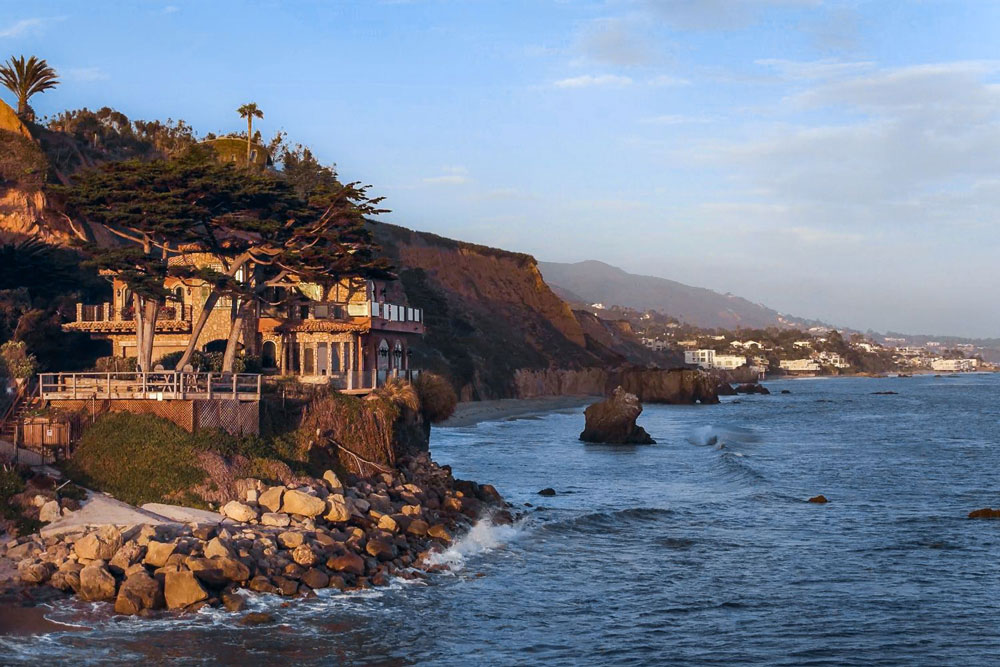 Edlich listed Il Pelicano with Douglas Elliman broker Shirley Sherman, and her "priceless" home and all of the one-of-kind furnishings inside are being offered at $52.4 million, or between $70,000 and $80,000 per month to rent.
Living in Malibu is one of the most special places on earth!

Liz Edlich

So will she miss Malibu when Il Pelicano sells? Surprisingly, the answer is no.
And my jaw drops one last time when she reveals, "I also have a home right down the street."
Wow.