We formulate our skincare with you in mind. For beauty consumers, clean beauty has become the single most important characteristic when it comes to choosing brands and products. We know the importance of safe, quality ingredients that are powerful to show results, yet gentle enough for even sensitive skin types. This is why we're proud that Radical Skincare products are Consciously Clean.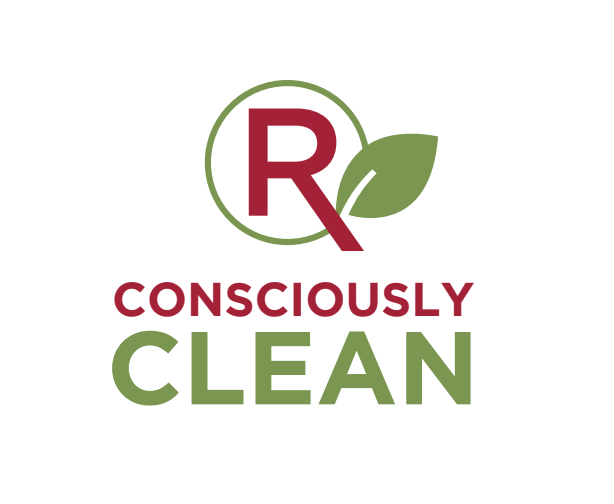 Consciously Clean means that each and every Radical Skincare product is consciously formulated with a natural, sustainable and clean approach. We source only the best, plant-based actives, and never include a list of over 60 potentially harmful ingredients to ensure that our products are safe. Our packaging and components are 100% recyclable, and every customer has the option at checkout to "go green", and receive their product without the outer cartons to reduce waste.  We are also proud to be 100% cruelty free, meaning we never test our products on animals.

You can shop confidently knowing that our skincare never contains:

PARABENS
SULFATES
PHTHALATES
FORMALDEHYDE
PRESERVATIVES
ETHANOLAMINE COMPOUNDS
COAL/TAR COMPOUNDS
ALUMINUM SALTS
OXYBENZONE
Full List of Excluded Ingredients:
Benzalkonium chloride
BHT
Coal
Tar
Formaldehyde
hydroquinone
Methylisothiazolinone
Methylchloroisothiazolinone
Oxybenzone
Phthalates
Sodium lauryl sulfate(SLS)
Sodium laureth sulfate (SLES)
TolueneTriclosan
Triclocarban
5-bromo-5-nitro-1,3-dioxane
2-bromo-2-nitropropane-1,3-diol
Benzylhemiformal
Diazolidinyl urea
Imidazolidinyl urea
Quaternium-15
Dmdm hydantoin
Sodium hydroxymethylglycinate
Methenamine
Propylparaben
Butyl paraben
Methylparaben
Ethylparaben
Isopropyl paraben
Isobutyl paraben
Dibutyl phthalate
Benzyl butyl phthalate (BBP)
Bis(2-ethylhexyl) phthalate (Diethylhexyl phthalate or DEHP)
Bis(2-methoxyethyl) phthalate
Di-n-pentyl phthalate
N-Pentyl-isopentylphthalate
Diisopentyl phthalate
Diethylphthalate (DEP)
Methylisothiazolinone
Methylchloroisothiazolinone
Diethanolamine
Cocamide DEA
Coal tar Naphtha Multiple
High solvent naphtha Multiple
Naphtha distillate Multiple
Aluminum chloride
Aluminum chlorohydrate
Aluminum chlorohydrex pg
Aluminum dichlorohydrate
Aluminum sesquichlorohydrate
Aluminum zirconium octachlorohydrate
Aluminum zirconium octachlorohydrex
Aluminum zirconium pentachlorohydrate
Aluminum zirconium pentachlorohydrex
Aluminum zirconium tetrachlorohydrate
Aluminum zirconium tetrachlorohydrex
Aluminum zirconium trichlorohydrate
Aluminum zirconium trichlorohydrex
We are thrilled to offer safe, clean products that you can feel good about using.
What does clean beauty mean to you?