During the freezing cold winter months, most of us experience a significant drop in the moisture of our skin because the air is much drier and the water in our skin cells want to escape due to diffusion (particles will go to a place where particles are not packed as tightly). Because of this, it's extremely important to moisturize, even if you have skin on the oilier side. A good moisturizer should be able to introduce moisture to your skin barrier for hours (ideally the entire day) without feeling heavy or clogging your pores as some ultra-hydrating moisturizers do. Your skin should feel soft, smooth, and ready for makeup/your daily life. It's important to find the perfect moisturizer as we age because our skin eventually is able to hold less and less water as we lose elasticity and our pores stretch a little more. Having dry skin is an extremely common complication of aging.
Here at Radical Skincare, we have the perfect moisturizers for all skin types, young or old, preparing you for both bitter winters and sunny days. One of our favorite moisturizers, the Anti-Aging Restorative Moisture.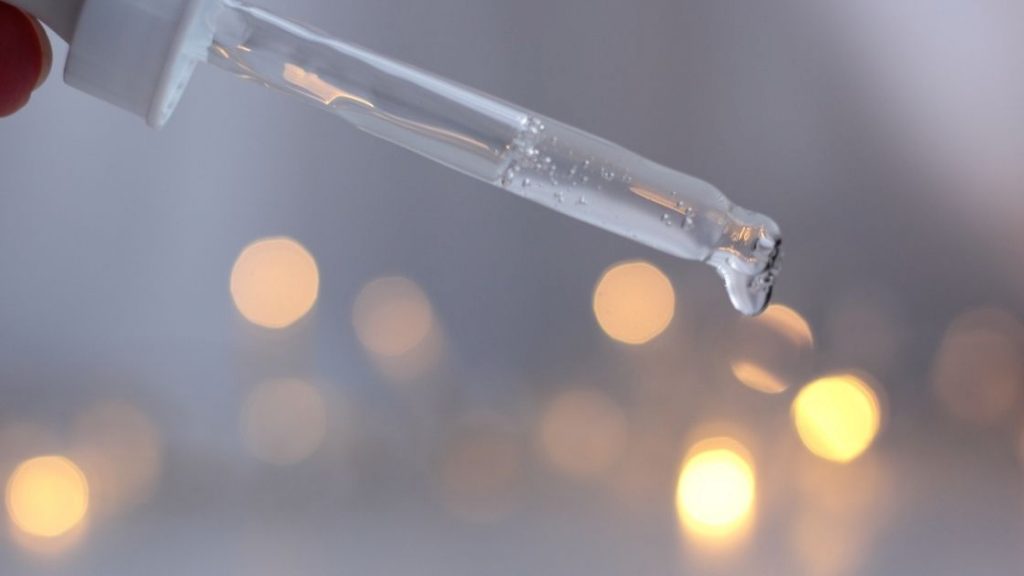 Anti-Aging Restorative Moisture
One of our best-selling products is this moisturizer. As it's one of the best anti-aging creams on the market, it's been sold out on more than one occasion! This moisturizer is light yet hydrating moisturizer that revitalizes your skin one day at a time. It improves the elasticity and firmness of your skin with technologies that you can't find in any other product in the field. It also helps with discoloration and age spots by using a natural melanin inhibitor that keeps you looking fresh, never pale, but evens out the hyperpigmentation and gives your complexion a healthy and clean glow by smoothing out textured skin.
Ingredients
Jojoba Oil
Jojoba oil is derived from the seeds of the Simmondsia Chinensis plant that grows in Arizona, Southern California, and Northwestern Mexico. It has been used for centuries for its skin-healing abilities. Jojoba oil is now frequently used to treat eczema, rosacea, and psoriasis amongst other skin conditions. The oil is very lightweight and is non-comedogenic, meaning it can be used by all skin types; this is because the oil is extremely similar to your skin's naturally-produced sebum and regulates sebum production, even if you have oily skin.
Vitamin E
Vitamin E is a powerful naturally-derived antioxidant that is useful in relieving sun damage. By putting this lightweight oil onto your skin, you're enhancing the skin's protective barrier and nourishing the skin cells. It is also great at reducing inflammation and swelling which is why it's so frequently found in eye creams and moisturizers. Vitamin E is also great at moisturizing sensitive, dry, cracked lips, which is why you'll see Vitamin E as one of the first ingredients in lipstick, lip balm, lip scrub, or chapstick.
Aloe Vera
Aloe vera is a houseplant that you may have on your balcony or next to your window… but did you know about its healing abilities? The gel inside the plant has been used for thousands of years to treat extensive skin wounds, such as sunburns/burns, psoriasis, acne, eczema, rosacea, and more. The gel can also help smoothen deep wrinkles and prevent them from getting deeper by smoothing the skin on a molecular level. Aloe vera is found in moisturizers, cleansers, serums, face oils, scrubs, pretty much all the skincare products you can think of! It is used as an anti-inflammatory and is full of vitamins, like Vitamin C and A, enzymes, and antioxidants.
Antioxidants
You've probably heard all about antioxidants while on your search for your dream skincare routine, but you most likely don't actually know what they are; or, you just read the word in our description for aloe vera and want to know a little more. Antioxidants are materials that prevent your skin from oxidizing (hence the name ANTIoxidant) and keep your skin safe from pollution, UV rays, and other environmental factors. Antioxidants are great for acne because they reduce redness and inflammation that is held deep within your skin. We use a plant-derived antioxidant called sepilift that prevents wrinkles, deeply moisturizes your skin, and firms up your face. Antioxidants are for sure in the best anti-aging products, so look out for them when reading through a product's ingredient list!
Hylasome
Hylasome is a type of hyaluronic acid (hyaluronic acids are a kind of naturally produced acids that keep moisture locked into your skin cells and prevents the water molecules from evaporating) that delivers moisture to the skin over time so you stay hydrated the entire day without having to reapply, saving you both time and money. It also increases antioxidant activity and boosts a product's skin-replenishing abilities.
Synovea
Synovea is a new industry-breaking technology that inhibits the production of melanin and helps brighten the aging affected areas of your skin, like age spots, UV damage, and acne scarring. There have been clinical studies that prove its use in reducing dark spots and is up to four times as effective as other skin-lightening ingredients.
Results of Our Moisturizer
Overall, you're probably in awe of this product right now, because we know that we are! With revolutionized technology, this moisturizer will make your entire skincare routine worth it, especially when it's cold and dry outside. We encourage you to check out your new favorite moisturizer here. You won't be disappointed! Denise says, "I absolutely LOOOOVE the way this feels on my skin! I use this under my make up every day to smooth out any flakiness. The Restorative Moisture doesn't feel thick but definitely feels like it's keeping my skin protected with a layer of hydration. I find that my foundation blends out more flawlessly when I use the moisture before." Denise isn't alone! Our Anti-Aging Restorative Moisturizer is one of our best-sellers, so get it before it's gone!