"In a way I wanted to prove those people wrong and I was a stronger person and I wasn't going to let their insecurities or whatever it was that was driving them to kind of push me down."

Lisa Omand
Lisa, "I came from a very little town where there was maybe 20 people in my primary school everyone kind of got married by the time they were 16 or 17."
"Apart from my mum people believed that you know, modeling wasn't really acceptable and it was never going to rally happen to me."
Radical Perseverance
Lisa, "In a way I wanted to prove those people wrong and I was a stronger person and I wasn't going to let their insecurities or whatever it was that was driving them to kind of push me down."
Radical Adventure
Lisa, "So I took that step, I didn't really tell anyone apart from my mom and I moved down to London and the first agency I went into was Storm and the whole journey kind of started from there."
"But people were saying that was it and that was simple and it was easy, and actually it got much more difficult after I became signed with such a big agency."
"It was a completely new start, I knew no one I'd never really traveled outside of my little village and then, yeah it was my mum that got me through it."
"She was the one that kind of pushed me to realize that no matter what I do I can do it even to this day whenever I have an issue or a problem, she's the one that kind of can always build me back up to think, yes I can do it."
Radical Career
Lisa, "I have a huge range of clients I go from catwalk to fashion, as in presentations."
"I do a lot of lingerie modeling and as well as commercial and catalogue."
"So I'm one of those lucky people that kinda can dip in and out of all the kinda different areas."
"I always tell myself "what's the worst that can happen" but someone says no to me well I've had that before and I've had a lot worse so just pick yourself up and learn from it and move on and yeah I think that's quite radical."
On The Next Radical Living Portraits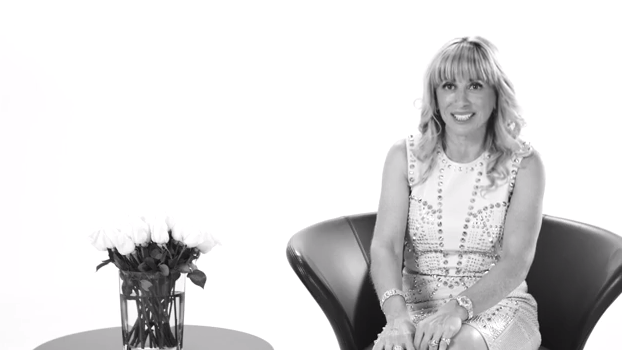 We will be sharing Radical Living Portraits every Thursday.
On the next Radical Living we introduced Sophie Audouin-Mamikonian, view here.
Princess Sophie Audouin-Mamikonian found her passion for writing at the age of 13, stuck in bed after an operation for three weeks and has never stopped writing since
View the previous Radical Living portrait here.
Here's a Secret Coupon Code
Thanks for reading our blog post on Radical Living, here's a secret coupon code.
Use coupon code: LIVING10 for $10 OFF any order over $30.