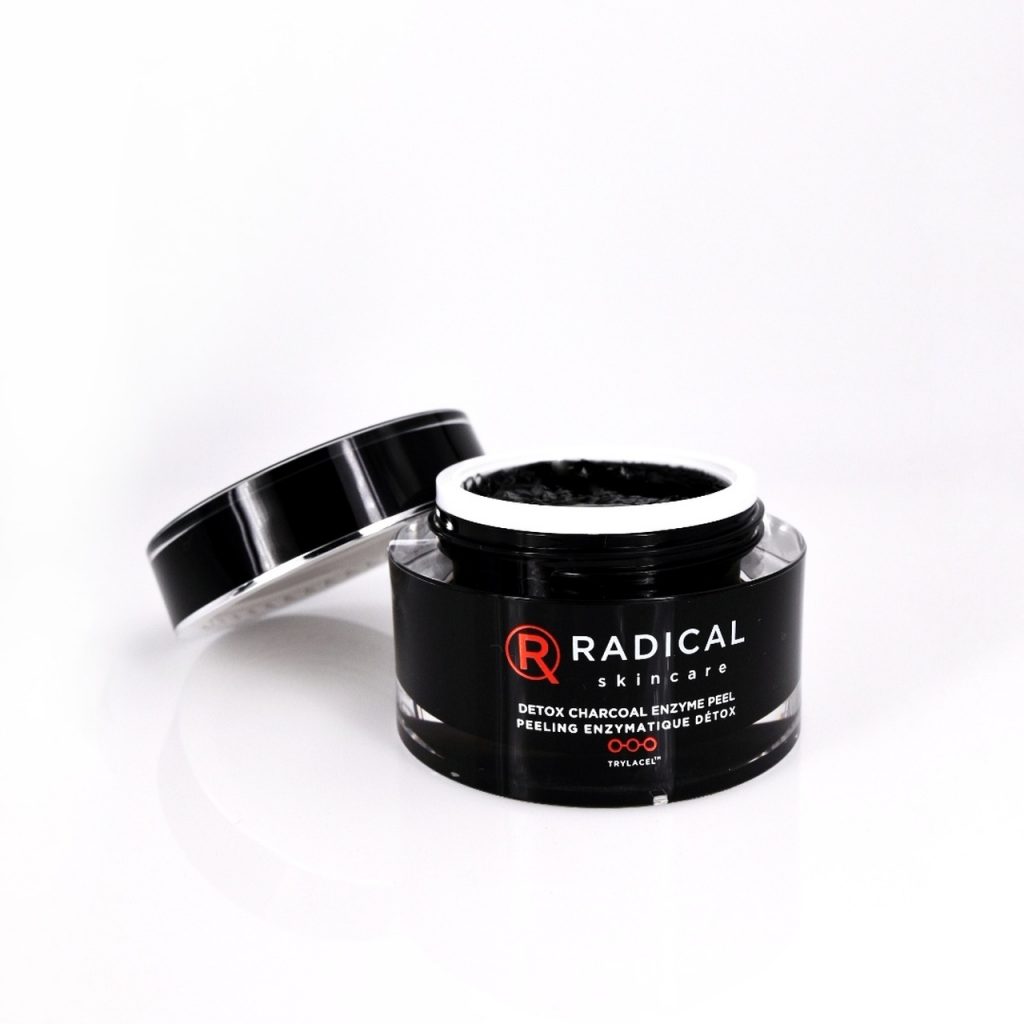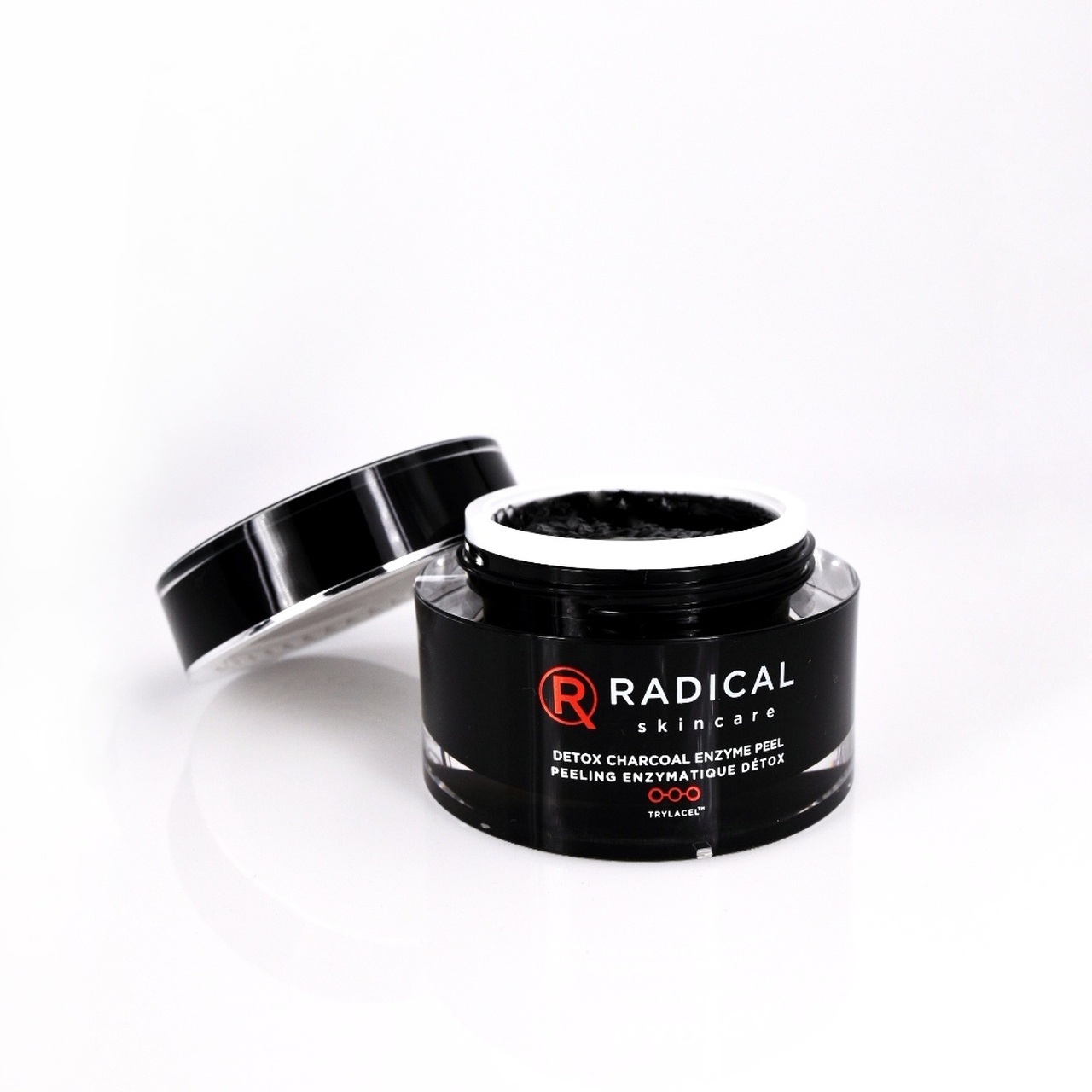 Why we made it
It all started with a mask.
We were trying a peel-off face mask that contained Activated Charcoal to detox our pores and lift the impurities off of our face.
We loved the feeling of literally PEELING the yuck out of our skin but the mask left our skin red, raw and bumpy.
While the skin benefits of charcoal are unmatched, the side effects of the ingredients in some peel-off masks can be super harmful to your skin.
We knew that we could create something better, that could remove toxins, clear pores, heal problem skin – all without damaging the skin or any negative side-effects. The result was our NEW Detox Enzyme Facial Peel.
Why it works
We combined activated charcoal, an ultra-absorbent form of carbon, with powerful fruit enzymes to instantly purge the skin of dirt, oil and impurities while gently exfoliating.
Plant-based antioxidants prevent signs of aging and protect from environmental damage.
Our Trylacel Technology encapsulates the powerful active ingredients and delivers them to your skin in their purest form for optimal results – instantly.
How to use it
Apply a thin layer to your skin and allow the peel to work for 5 minutes. Then massage into the skin for 30 seconds to activate the treatment, and rinse with lukewarm water. You'll see results immediately, with dead skin literally melting away before your eyes!