Skincare for anti-aging is one of the most popular categories of skincare. A good anti-aging skincare routine can reduce the appearance of aging, while also preventing further damage. If you want to choose a product that offers countless benefits for your skin, choose a good anti-aging moisturizer. Here are some reasons why a good anti-aging moisturizer is the best skincare for anti-aging.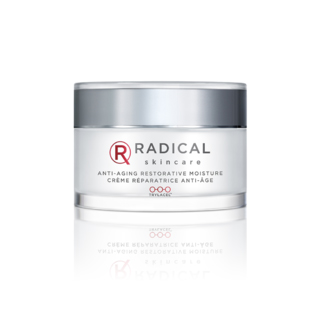 What to look for in an anti-aging moisturizer
Anti-aging moisturizers work by combining powerful anti-aging ingredients with nourishing hydrators. These active ingredients help reduce the appearance of fine lines and wrinkles, repair existing damage and neutralize pollutants in the environment (called free radicals) that can cause additional damage. In addition to their anti-aging benefits, they also nourish and hydrate the skin to keep it soft, supple and even.
What is the best anti-aging moisturizer?
The best moisturizers for anti-aging are ones that combine several active ingredients to address multiple skin concerns. The Anti-Aging Restorative Moisture provides exceptional skin nourishment and hydration, along with significant anti-aging benefits. Natural botanicals and advanced skincare technology protect the skin's natural barrier while antioxidants diminish signs of aging and prevent free radical damage. 
Why are antioxidants important in anti-aging skincare?
Antioxidants are naturally derived substances that neutralize free radicals and prevent them from damaging your skin. Free radicals are unstable atoms in the environment that can attack healthy skin cells and cause oxidative stress, leading to sagging skin, wrinkles and dark spots. This type of aging is called environmental aging. It's important to use an antioxidant-rich moisturizer to protect the skin from this type of damage.
What are antioxidant benefits for the skin?
Antioxidants prevent environmental aging and reduce inflammation to help skin repair itself. In the long term, this will allow the skin to remain firm, supple and free of fine lines and wrinkles. Antioxidants neutralize free radicals to prevent them from damaging the face. This will allow the skin to remain firm and youthful. Free radical damage can also cause dark spots and textural irregularities. Using an anti-aging skincare routine rich in antioxidants calms the skin and balances the skin tone for an even, flawless face.
Have you added an anti-aging moisturizer to your skincare routine?