As we get older, our skin begins to show signs of age. What most people don't know is that our chronological age isn't the only cause of skin aging. Here is the ultimate guide to help you fight the 10 causes of aging and win.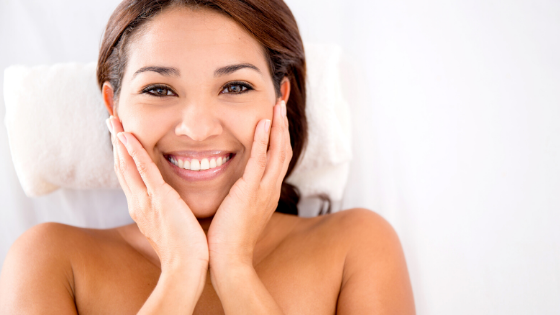 How does skin age?
Youthful skin has a healthy amount of collagen, that keeps it firm, elastic and supple. It retains moisture well, which gives it a firm and bouncy appearance that is free of fine lines and wrinkles. At the cellular level, youthful skin has healthy skin cells that regenerate quickly. As our skin is impacted by the main causes of aging, several things happen. Collagen production slows, which can lead to sagging and wrinkles. Moisture retention lessens, which leads to fine lines and a more hollow appearance. Dark spots may appear that cause uneven skin tone. Cellular regeneration slows, which impacts overall skin health and appearance. These skin issues are caused by several different types of skin aging.
Chronological Aging
As we get older, our skin begins to show signs of age. The amount of age your skin shows is dependent on several factors, including genetics. It can occur in areas that aren't typically exposed to the elements. There is no way to prevent chronological aging, but the best way to reduce the appearance of aging caused by time is to incorporate anti-aging skincare into your daily routine. An antioxidant serum can improve collagen production, diminish fine lines and improve moisture retention for skin that appears youthful, regardless of age.
Photo Aging
Photoaging is the premature aging of the skin caused by repeated exposure to ultraviolet radiation. Spending excessive amounts of time outdoors without protection and the use of tanning beds can alter the natural structures of your skin and cause the signs of aging to come on at any age. The key to preventing photoaging is simple, limit sun exposure and use a physical sunscreen with at least SPF 15 daily. If your skin is already showing significant damage from UV exposure, you should incorporate skincare products rich in antioxidants and peptides into your daily routine to diminish dark spots and wrinkles.
Metabolic Aging
As you go about your day, your cells are constantly turning food into energy, which produces byproducts that can be harmful. The process of metabolizing and creating energy results in damage to the body over time. Some believe that slowing down the metabolic process through practices such as calorie restriction may slow aging in humans. There is no way to prevent this natural process, but you can reduce the appearance of aging by working antioxidant skincare, specifically an antioxidant serum into your daily routine.
Hormonal Aging
Hormones play a huge factor in aging throughout your life. Hormone levels fluctuate as you go from adolescence and well into adulthood. Puberty brings acne, excess sebum production, and larger pores. As we get older, hormonal changes lead to dry skin, reduced collagen production and slower cellular regeneration. To help protect your skin from signs of hormonal aging, make sure to eat a diet rich in antioxidants, stay out of direct sunlight and use a nourishing antioxidant serum in your anti-aging skincare routine.
Environmental Aging
This type of aging is caused by free radicals in the environment. Free radicals are unstable atoms in the environment that can attack healthy skin cells and cause oxidative stress, leading to sagging skin, wrinkles and dark spots. This type of aging is called environmental aging. It's important to use antioxidant-rich peptide serum to protect the skin from this type of damage. An antioxidant serum can neutralize free radicals and prevent them from damaging your skin.
What are Antioxidants?
Antioxidants prevent environmental aging and reduce inflammation to help skin repair itself. In the long term, this will allow the skin to remain firm, supple and free of fine lines and wrinkles. Antioxidants neutralize free radicals to prevent them from damaging the face. This will allow the skin to remain firm and youthful. Free radical damage can also cause dark spots and textural irregularities. Using a serum rich in antioxidants calms the skin and balances the skin tone for an even, flawless face. We recommend a skincare routine that is rich in antioxidants, specifically an antioxidant serum to fight multiple signs of aging in one cohesive step.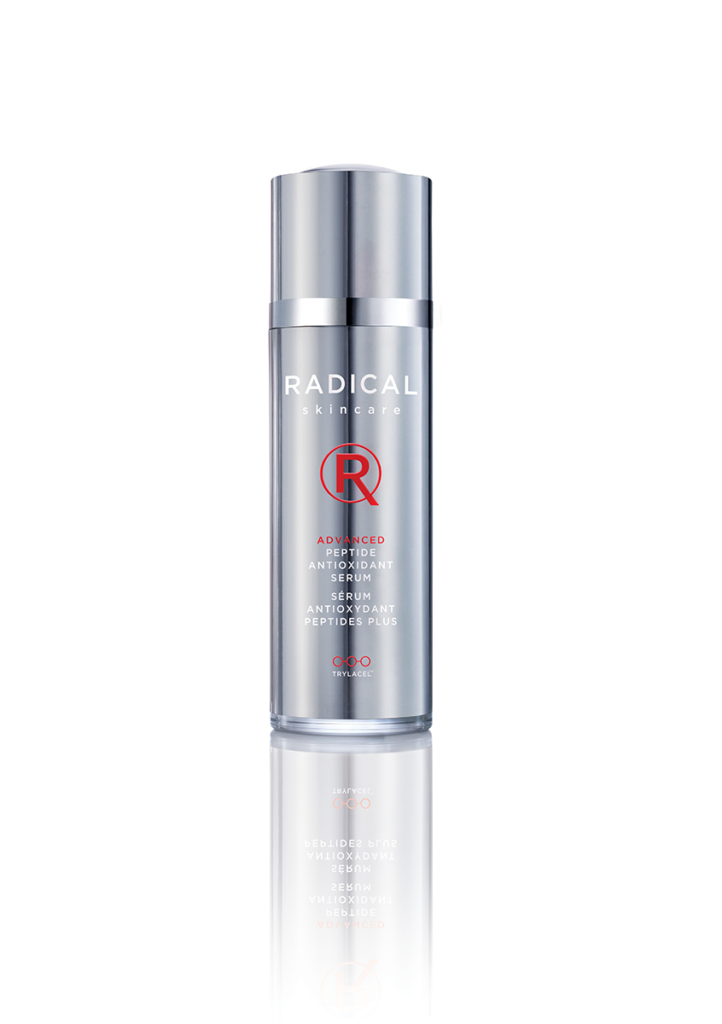 Why do you need an antioxidant serum?
Antioxidants are naturally derived substances that neutralize free radicals and prevent them from damaging your skin. The Advanced Peptide Antioxidant Serum is a powerful antioxidant and peptide serum that stimulates collagen synthesis, fights cellular damage, smooths wrinkles and redefines facial contours for firmer, more youthful skin in just 4 weeks. It contains Matrixyl Synthe'6, a patented peptide that stimulates all 6 levels of collagen synthesis to restore the skin's overall firmness and elasticity. Plant-based antioxidants prevent free radical damage so the skin remains free of wrinkles, dark spots and other signs of aging.
There are many steps you can take to prevent signs of aging. Staying out of direct sunlight and tanning beds can prevent harmful UV damage and will keep your skin cells healthy. Sun damage is the main cause of premature aging and skin cancer. Avoiding the sun is impossible, so to further protect your skin make sure to use a physical SPF every day to protect your skin. Make sure you reapply every 2 hours while you are in direct sunlight.
Use antioxidant skincare to repair skin at the cellular level and diminish the appearance of fine lines and wrinkles. If you want to add a product to your skincare routine that can truly transform your complexion, look no further than a serum rich in peptides and antioxidants. Antioxidant skin care products don't just diminish signs of aging, they prevent them altogether. As a result, the skin remains firm and youthful. We created our Advanced Peptide Antioxidant Serum to provide the ultimate antioxidant benefits for the skin. Antioxidants can be supplemented with nutrition as well, blueberries and leafy greens are a great way to get more antioxidants and improve skin's appearance.
Have you tried an antioxidant serum?