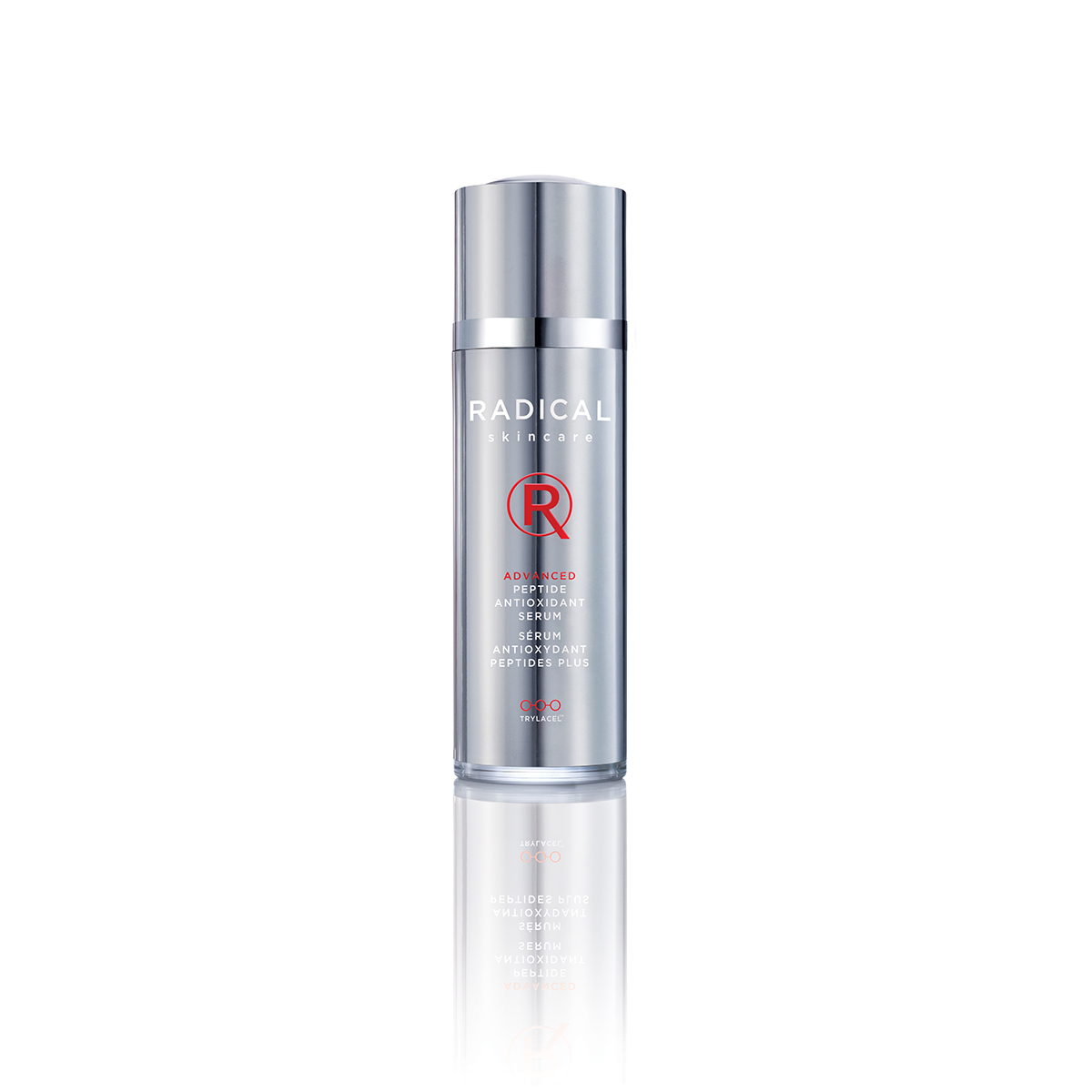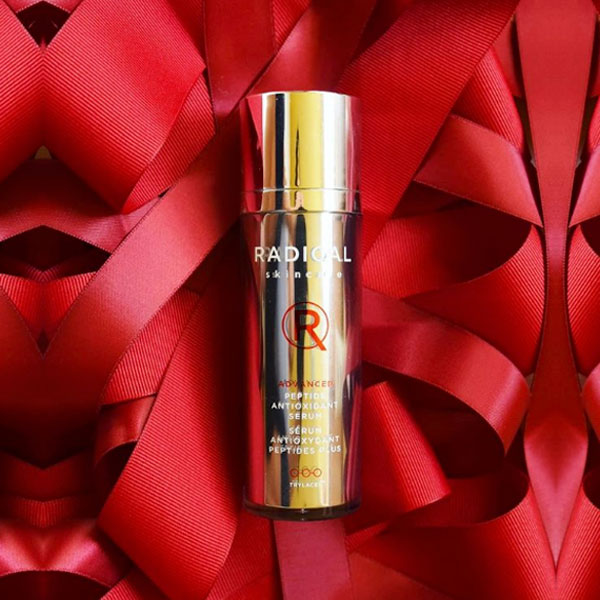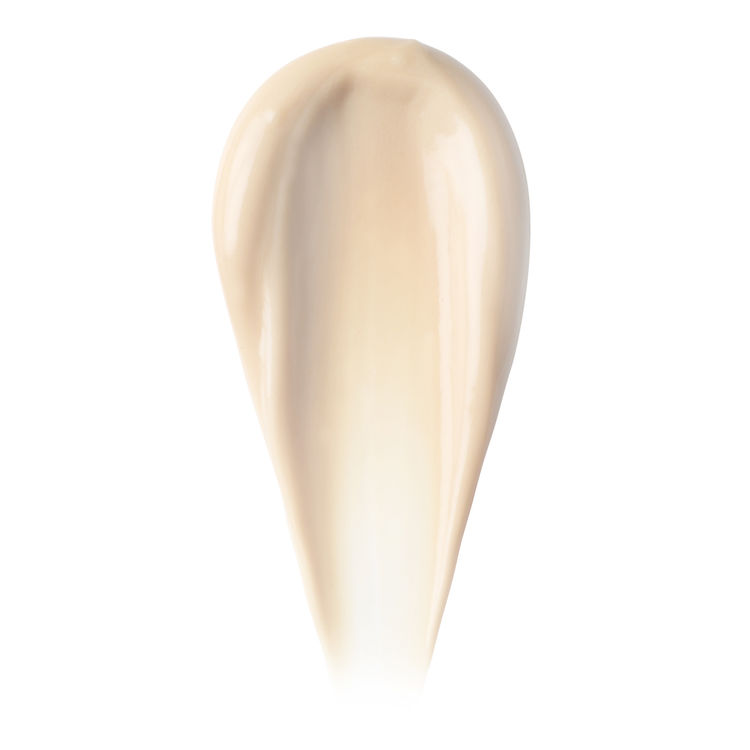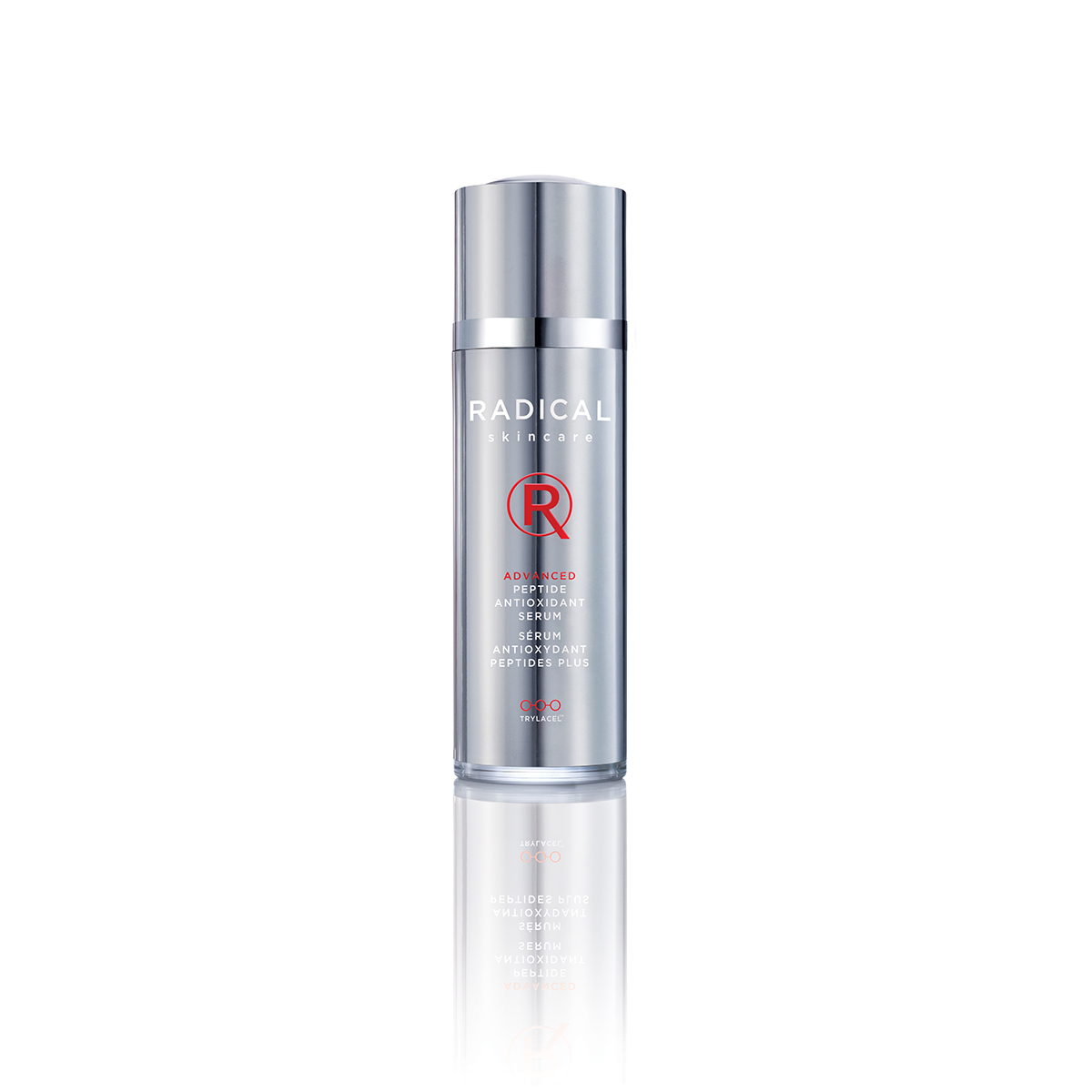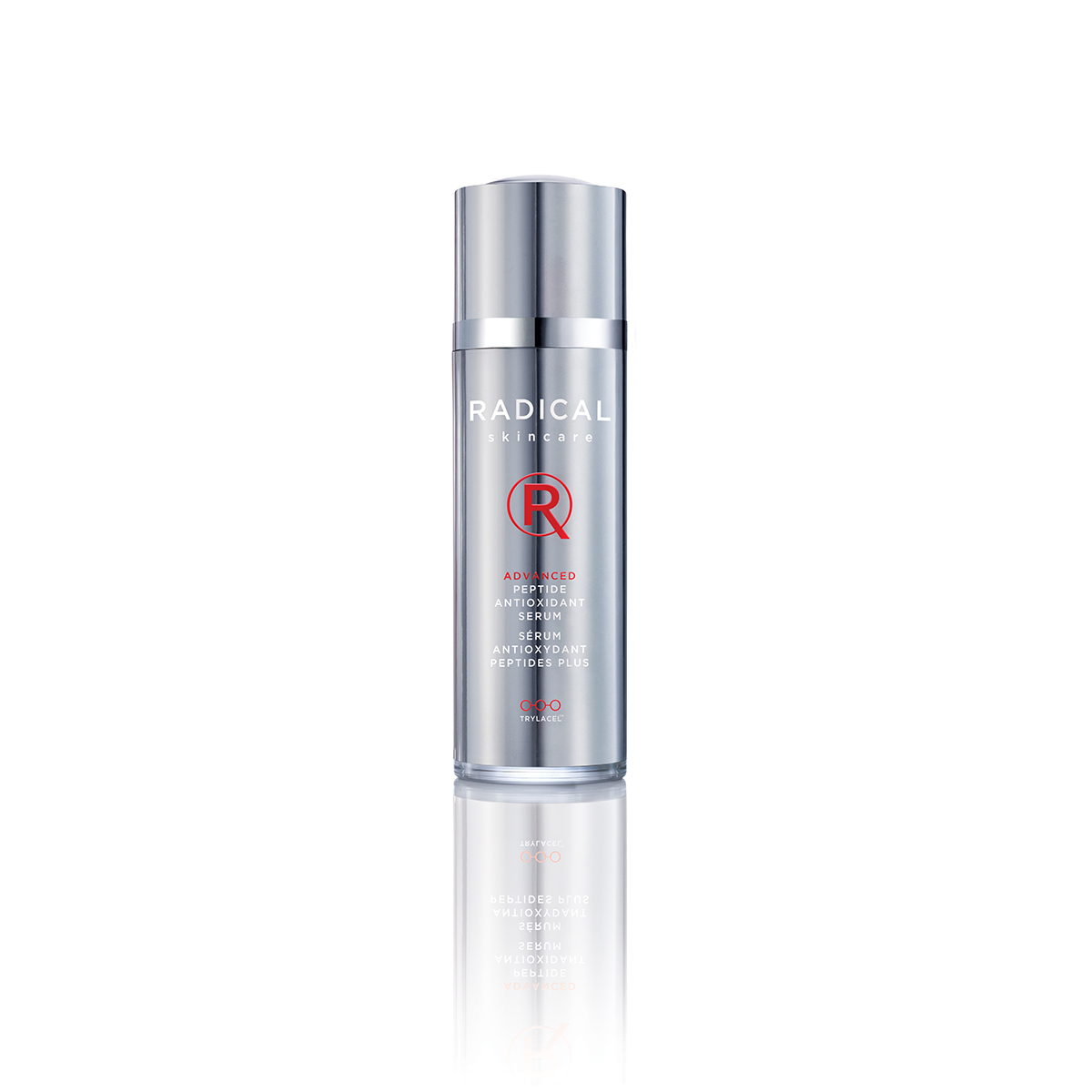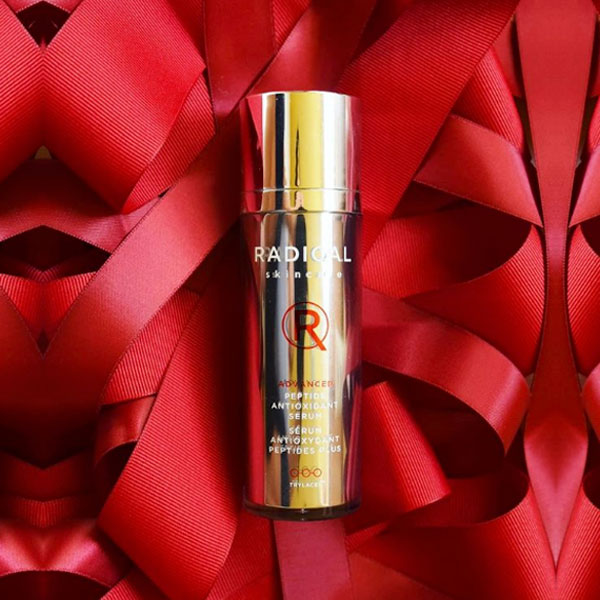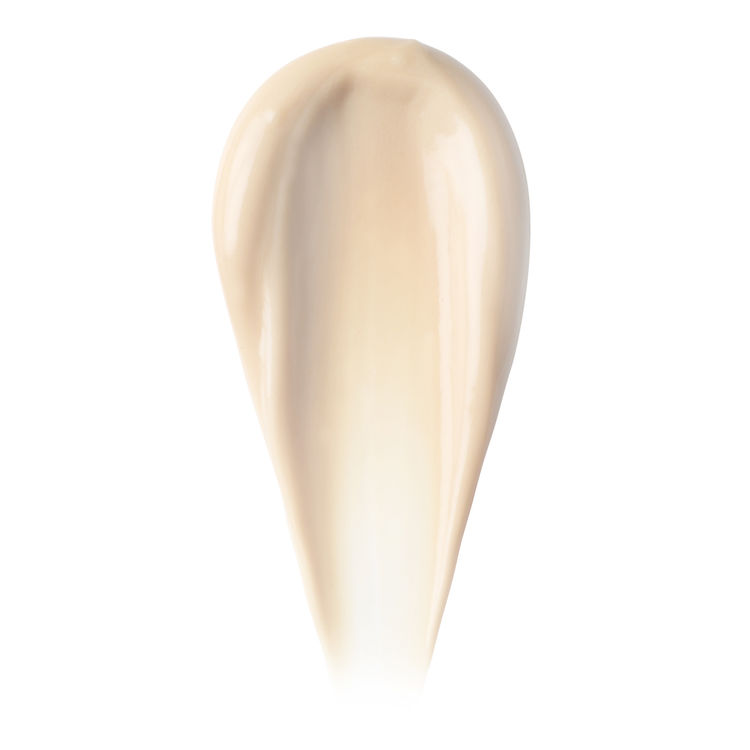 Advanced Peptide Antioxidant Serum 15mL
Winner of the  2014 Elle Genius Award, SHAPE award and London's Beauty Shortlst, this Advanced Peptide Antioxidant Serum is packed with vitamins, botanicals and 12 anti-aging ingredients focused on powerhouse collagen boosting, anti-lines serum, shielding against the free radicals responsible for skin aging. It repairs past damage and even defends against future damage. With clinically proven results, this is the only serum on the market fighting 16 causes of aging with 10 powerful fruit extracts in one bottle. Featuring 11 powerful antioxidants, it also detoxifies and protects the skin from damaging free radicals.
Like all of our formulas, they are Stabilizeed with Trylacel Technology and packaged in an airless pump bottle for freshness, this potent serum will leave your skin looking firmer, softer and more youthful in as little as four weeks.
Show More
Retail Price
$

95.00

—

or subscribe and save

10%
Look Good. Feel Good. Do Good.
Reduces the number of wrinkles and their depth. Improves skin elasticity and firmness. Increases hydration and softness of the skin. Helps to reduce redness.
Benefits of
Radical
Reduces the number of wrinkles and their depth
Improves skin elasticity and firmness
Increases hydration and softness of the skin
Helps to reduce redness
Step One
Cleanse your face and neck
01
Step Two
Apply Advanced Peptide Antioxidant Serum
02
Step Three
Follow these steps Day & Night
03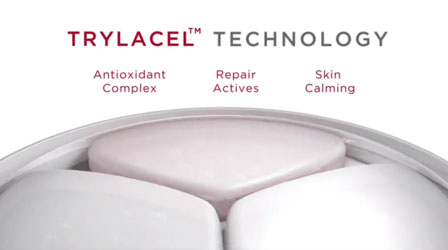 Behind The
Ingredients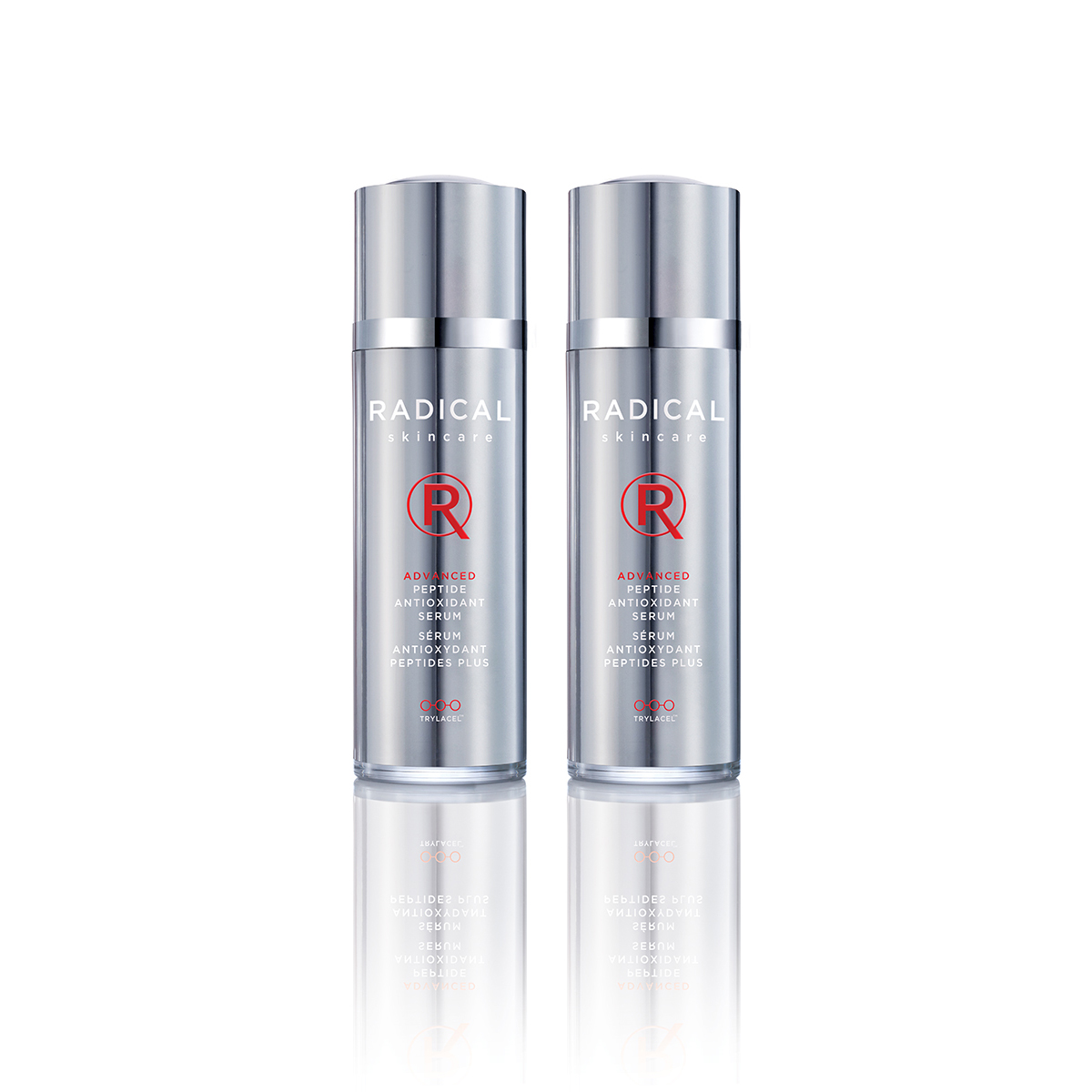 Featured Ingredients
Is the key water maintaining substances in human skin. Bad living environment and aging can cause the decrease of HA content in skin, and as a result the water maintaining ability of the skin is weakened and the skin looks dry and rough. Sodium Hyaluronate has high moisturizing and water content reguating function and its solution has high viscoelasticity and lubricity. When HA solution is applied on the surface of skin, it can form an air permeable layer and keep the skin moist and smooth. As a result, it plays a role of wrinkle removing, look improving and health protecting. Hylasome- Delivery system for water and a free radical scavenger. It is highly moisturizing, slow delivery of water, safe and more effective than HA (hyaluronic acid). Has 5 times the water binding capacity of hyaluronic acid.
Triple firming action for rejuvenation, moisturization and anti-age wrinkle prevention. Improvement of immediate and long-tern moisturization, 15% 10 minutes after application and 10% after 15 days of treatment. Restructuring of labial mucuous after 15 days. Anti-wrinkle effect 37% of the width and depth of lips' furrows after 15 days. Radical scavenging effect, 85% inhibition of superoxyde anion.
It is a collagen hexapeptide to reduce length and depth of wrinkles. Derived from collagen XVII fragments (as those of the dermo-epidermal junction), it stimulates new extracellular matrix protein synthesis and skin repair.
Hexa peptide that acts on the neurotransmitters, that controls muscles contractions (botox like, but reversible). Hence muscles contraction is attenuated which prevents lines and winkles formation.
Argania leaf extract from a secular tree of south Marrocco to protect from collagenase, and from MMP (metalloprotease), which destroys elastin and collagen fibres. The skin is refined, has more elasticity and is softer.
Tocotrienol, a powerful antioxidant from cranberry seed oil, also reduces transepidermal water loss. It decreases UVB induced pigmentation and inhibits melanogenesis.
A de-sensitive oil, with anti-inflammatory properties, to nourish skin.
Jojoba Oil is used to hydrate and nourish the skin. It can help the skin retain moisture and heal itself.
You may also like…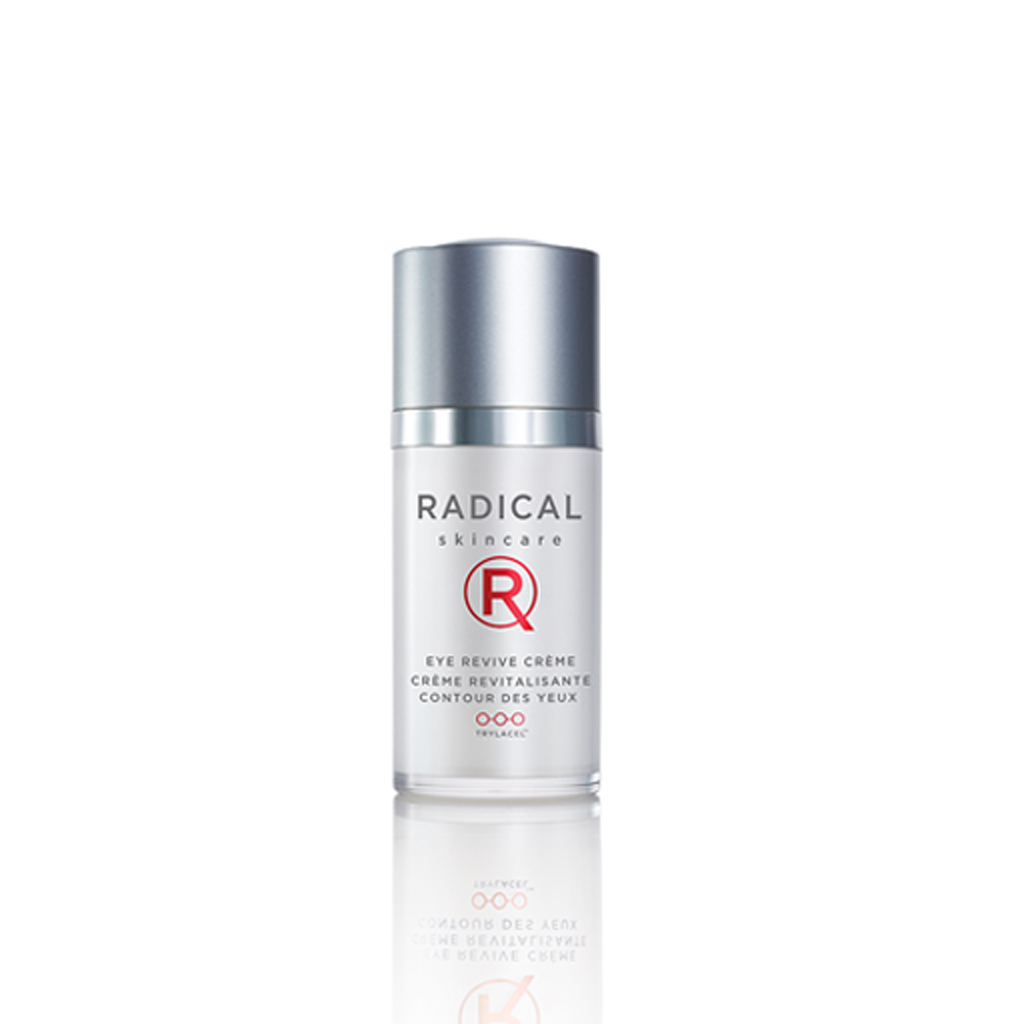 Eye Revive Creme
Can't find a cure for puffy and tired looking eyes? Wake up and transform tired eyes with this brilliant Eye Revive Creme, a 4-1 radical rescue that helps combat puffiness, dark circles, discoloration, AND the appearance of fine lines & wrinkles, while providing hydration to the delicate eye area. A spa for the eyes; it instantly cools, detoxifies and tightens.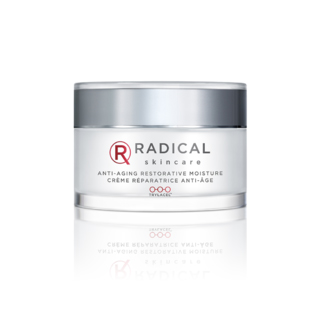 Anti-Aging Restorative Moisture 15mL
Lock in your serum with a wealth of nutrients and tons of antioxidants from our Anti-Aging Restorative Moisture. This is a highly revitalizing creme that will help increase hydration, even and brighten skin and decrease the appearance of lines and wrinkles in one bottle. Light but hydrating texture that absorbs quickly without a shiny or oily residue. Perfect for those with sensitive skin. In addition, this compact 15ml version is great for travel as a carry-one size.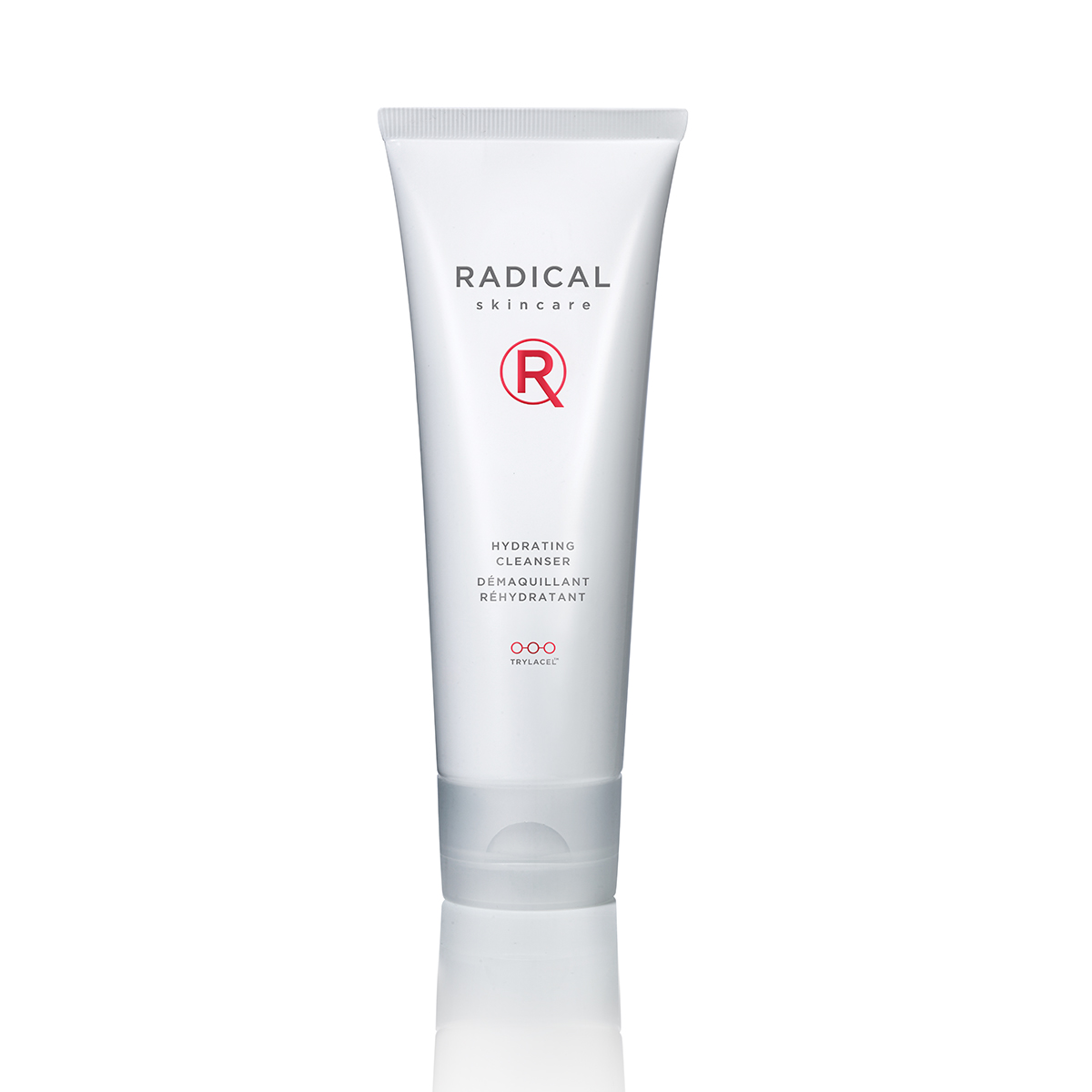 Hydrating Cleanser 120mL
This gentle yet potent multi-functional creamy Hydrating Cleanser is packed with minerals, vitamins and exceptional ingredients that truly do it all! These ingredients are proven to soothe, re-balance, gently exfoliate, reduce redness and fight bacteria for a more even-toned complexion. As a result, you can cleanse, tone and hydrate in minutes. Finish by washing or gently using a tissue to remove product.