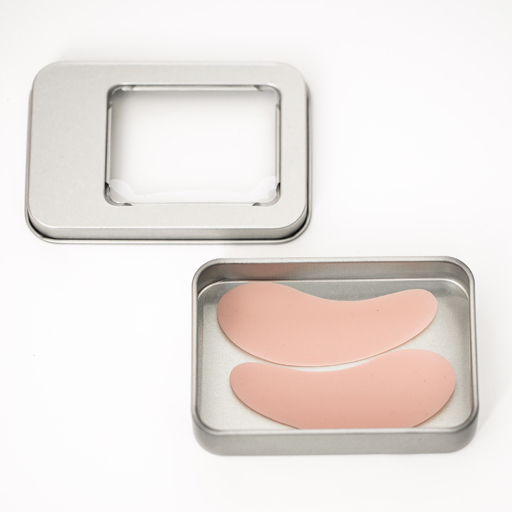 Re-Usable Eye Repair Patches
Want to take our eye cream to the next level? Our Radical Re-Usable Eye Repair Patches recharge and revive your eyes. Our eco-friendly design gives you the most out of an eye patch. This repair patch will lock in all the power of our Eye Revive and transform it into an eye mask for deep hydration and repair.
*This offer is available while supply last
Show More
You may also like…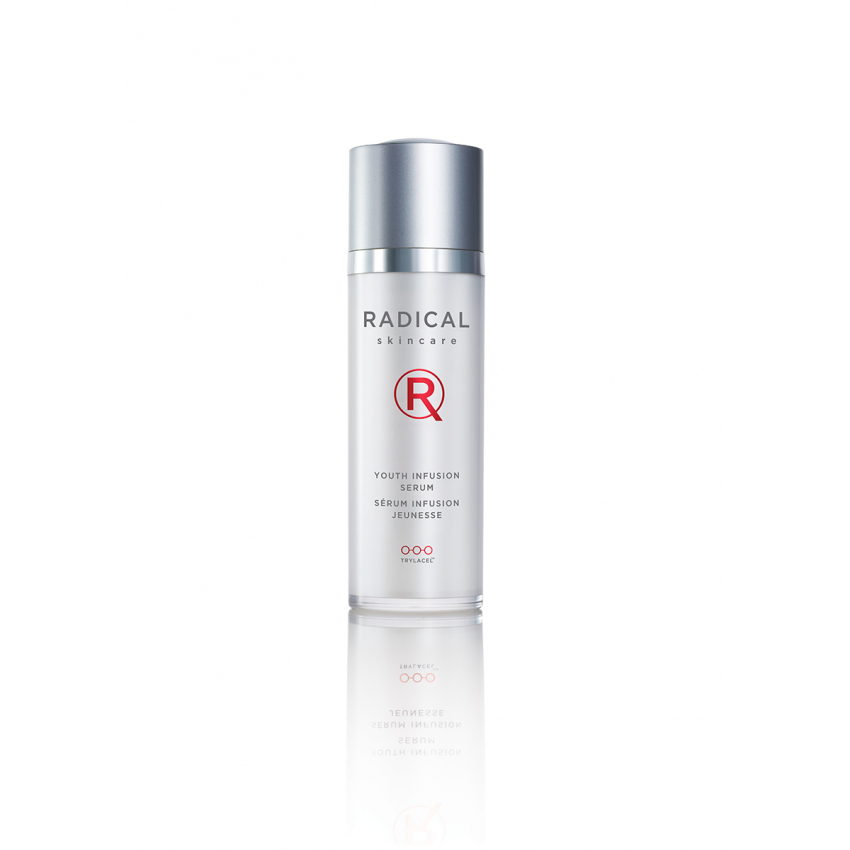 Youth Infusion Serum 30mL
The best in defense and repair.  A multi tasking genius. Radical Skincare Youth Infusion Serum rejuvenates, hydrates aging skin, reducing the appearance of fine lines and wrinkles,  brightens the skin for a more youthful appearance. Algae extract  helps boosts collagen production, firming and tightening skin while 5 % hyaluronic acid hydrates and soothes inflammation. Highlighting  plant based stem cells, this powerful formula helps protects the skin cells and promotes cell turnover. Clinical studies show that after only 6 weeks of use, subjects experienced improved moisture retention, better skin tone and fewer wrinkles.
Currently Out of Stock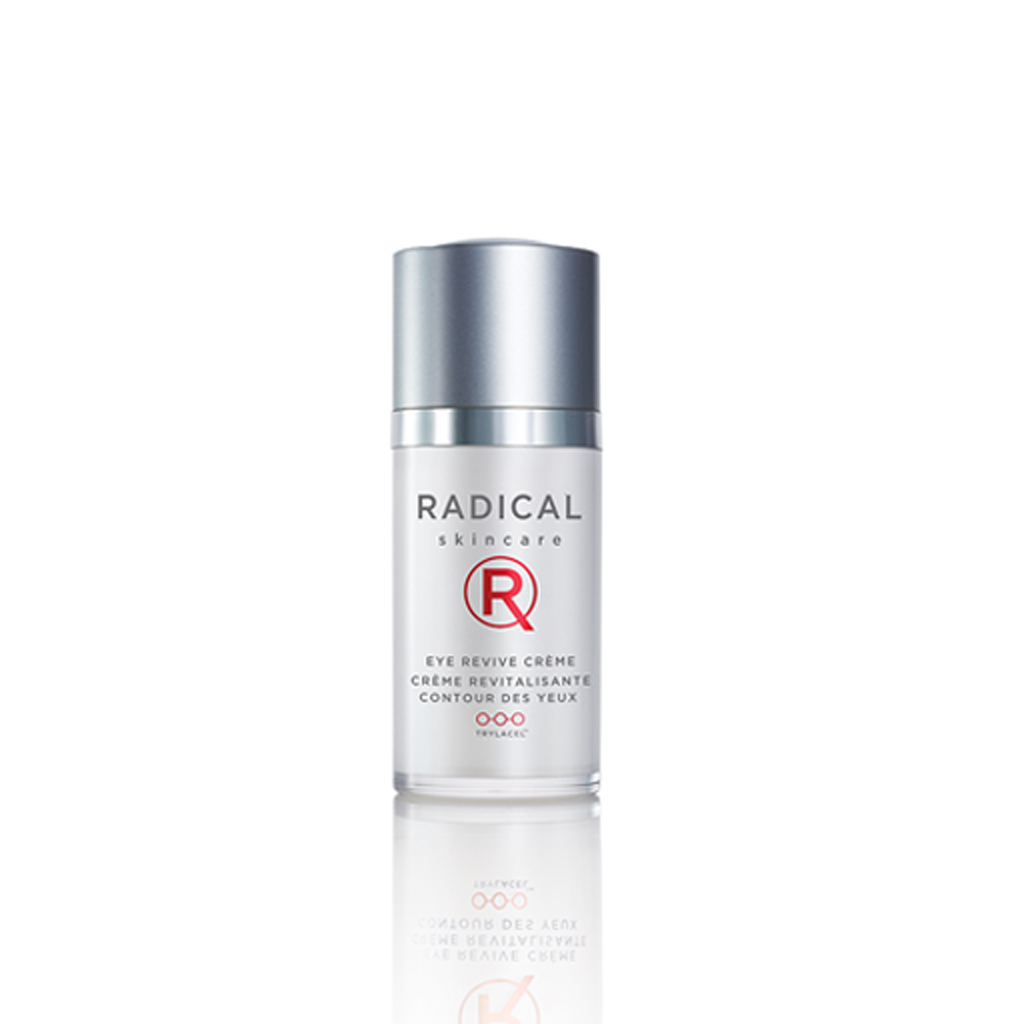 Eye Revive Creme
Can't find a cure for puffy and tired looking eyes? Wake up and transform tired eyes with this brilliant Eye Revive Creme, a 4-1 radical rescue that helps combat puffiness, dark circles, discoloration, AND the appearance of fine lines & wrinkles, while providing hydration to the delicate eye area. A spa for the eyes; it instantly cools, detoxifies and tightens.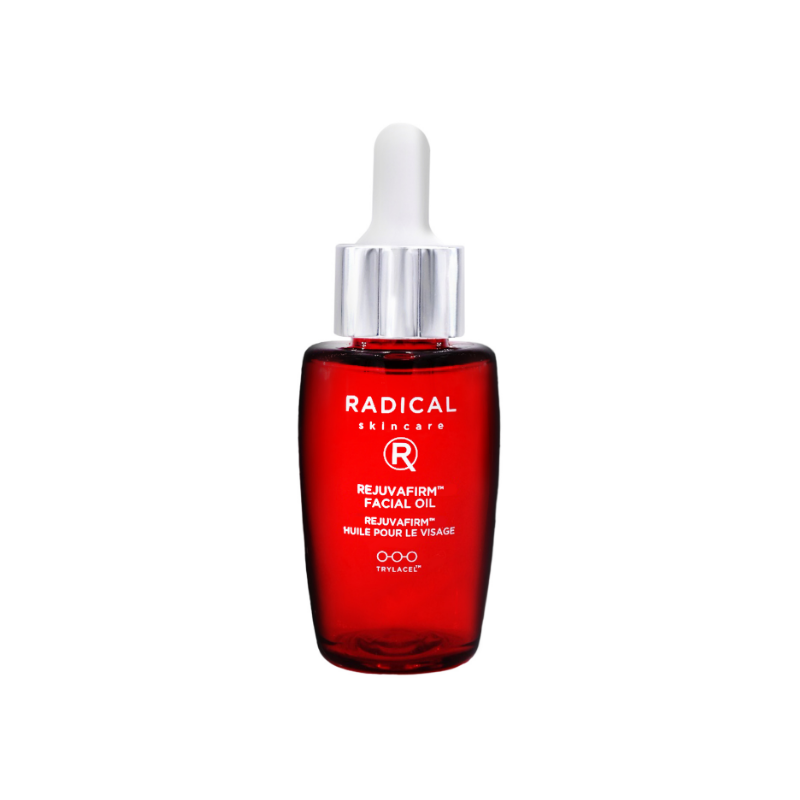 Radical Rejuvafirm™ Facial Oil 30mL
Our powerful Anti-aging facial oil  harnesses the power of CBD superfood blend including Juvenessence(Arctic Winged Kelp), Seabuckthorn Oil, Argan oil, Brassica Campestris (Rapeseed) Seed Oil & Linum Usitatissimum (Linseed) Seed Oil, Vitamin C  to help detoxifies the skin, reduces inflammation, addresses sun damage and reverses signs of aging. This oil base, non-psychoactive solution is great for acne prone skin, problematic skin, and all skin types looking for a youthful boost to the skin. After one month, individuals using Arctic Winged Kelp ingredient, they saw an increase of elasticity by +20%, increase of firmness by +25%, decrease in wrinkle depth by 80%.