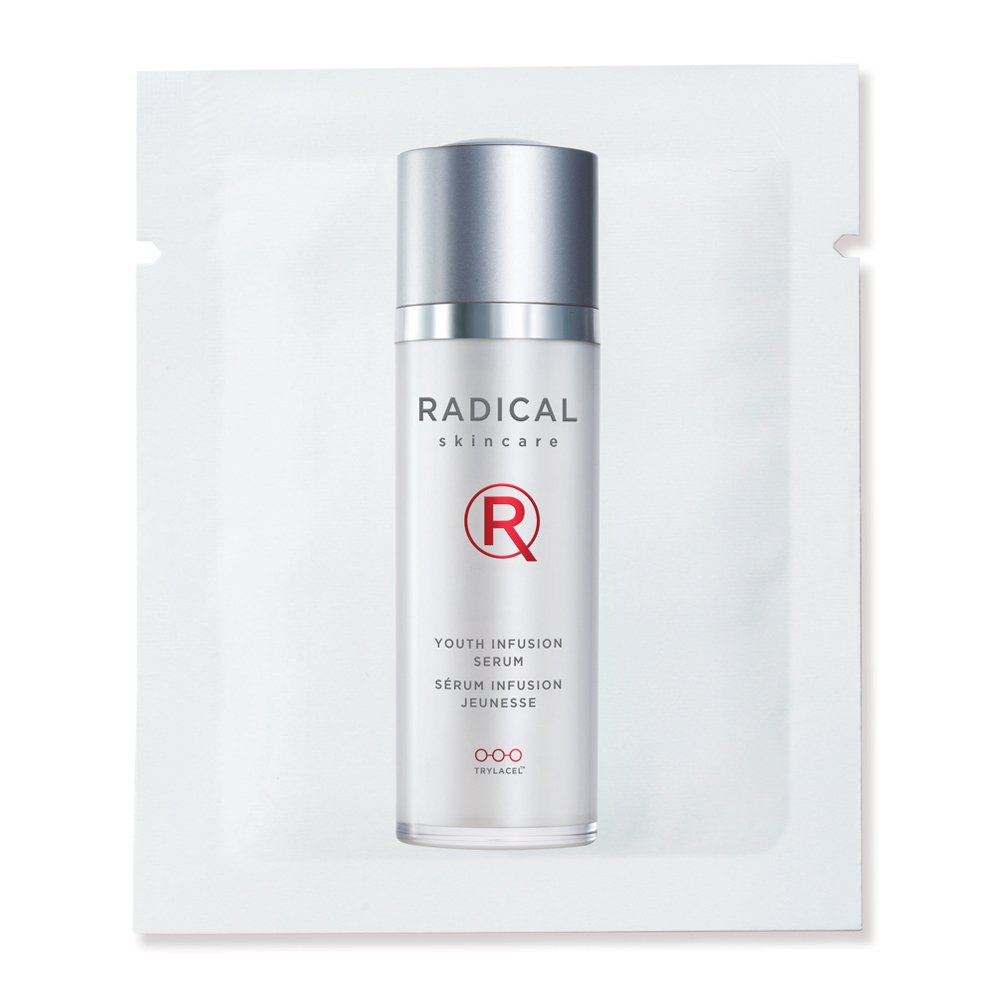 Youth Infusion Serum Sachet (10 Pack)
The best in defense and repair.  A multi tasking genius. Radical Skincare Youth Infusion Serum rejuvenates, hydrates aging skin, reducing the appearance of fine lines and wrinkles,  brightens the skin for a more youthful appearance. Algae extract  helps boosts collagen production, firming and tightening skin while 5 % hyaluronic acid hydrates and soothes inflammation. Highlighting  plant based stem cells, this powerful formula helps protects the skin cells and promotes cell turnover. Clinical studies show that after only 6 weeks of use, subjects experienced improved moisture retention, better skin tone and fewer wrinkles.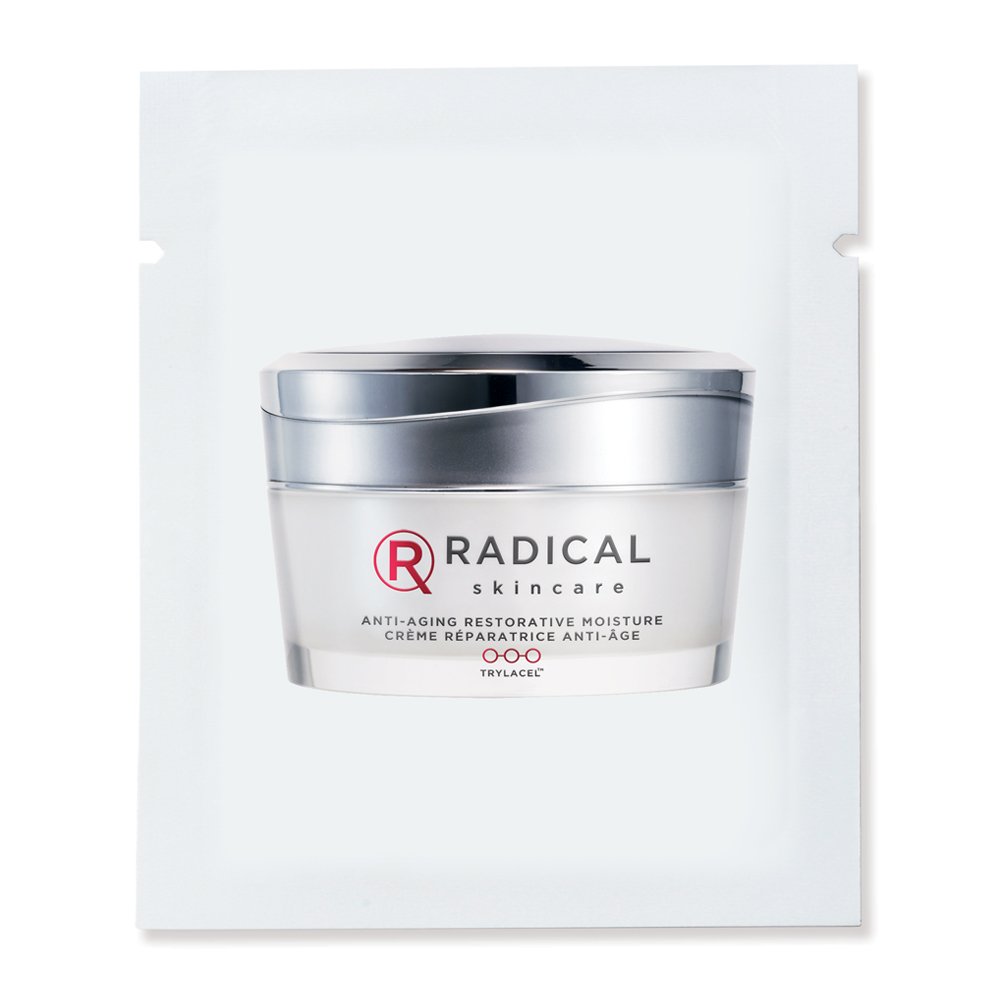 Anti-Aging Restorative Moisture Sachet (10 Pack)
Lock in your serum with a wealth of nutrients and tons of antioxidants from our Anti-Aging Restorative Moisture. This is a highly revitalizing moisturizer that will help increase hydration, even and brighten skin and decrease the appearance of lines and wrinkles in one bottle. Light but hydrating texture that absorbs quickly without a shiny or oily residue. Perfect for those with sensitive skin.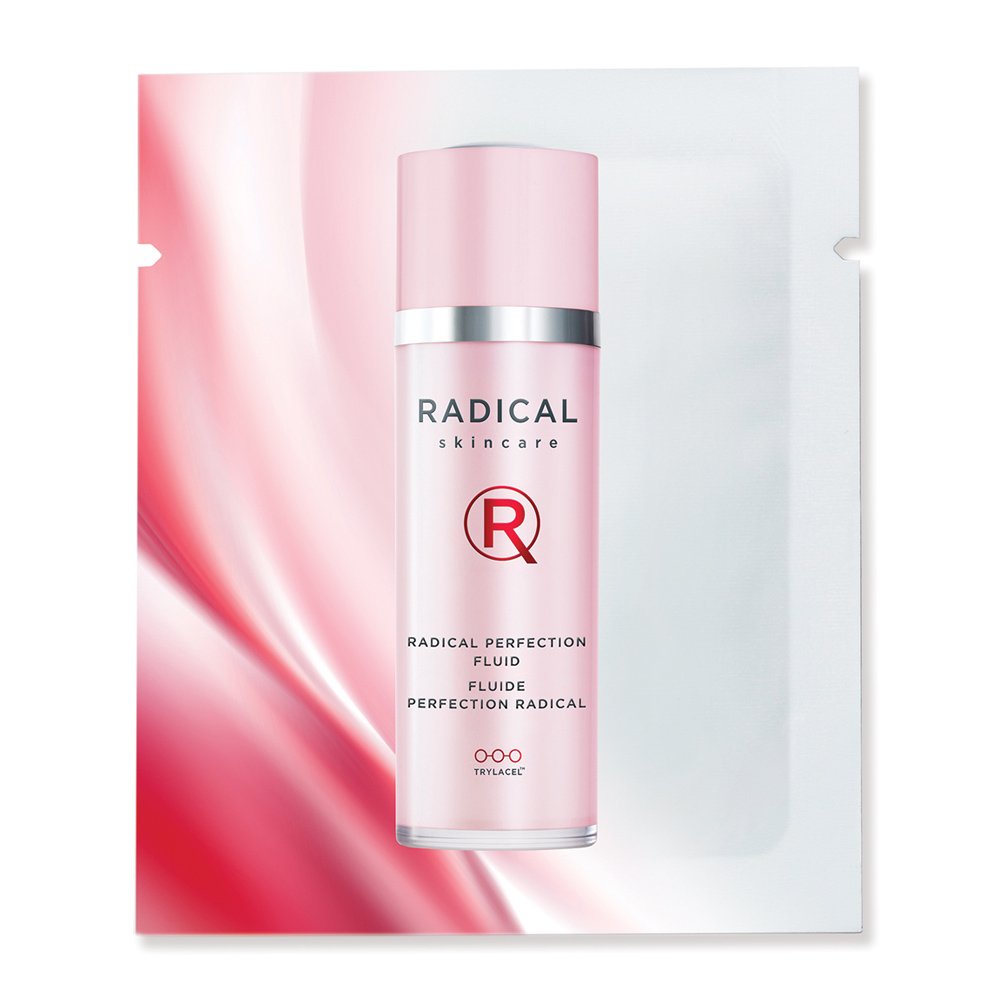 Radical Perfection Fluid Sachet (10 Pack)
Add new life to your skin! This silky and fresh Perfection Fluid formula will help plump, illuminate and deeply hydrate your skin while combating signs of aging. This 2-in-1 fluid scientifically combines a serum and lotion to create the perfect youth preserving elixir. Helps energize, brighten, and blur imperfections while smoothing out wrinkles.