Aging is inevitable, but there are several skin mistakes that can speed the aging process up rapidly. If you make too many skincare mistakes, you risk cellular damage from the environment that can cause various types of aging such as collagen reduction, thinning skin, dark spots, and wrinkles. Here is a comprehensive list of the most common skin mistakes, and how avoiding them, in combination with a good anti-aging skincare routine, can keep your skin youthful and glowing for years to come.
Not using SPF
Sunshine gives you much needed Vitamin D and generally makes you happy. But it can also wreak havoc on your skin. UVA/UVB rays not only cause pigmentation problems, but they can also harm your skin at the cellular level. Healthy skin cells regenerate rapidly and maintain skin's firmness and elasticity. When this process is slowed, the signs of aging will appear more quickly. Skin will lose firmness, which causes sagging and a more hollow appearance. Fine lines and wrinkles will also form. If you've spent too much time in the sun, these signs of aging can occur at any age – so you will appear older more quickly.
The best practice is to try and avoid direct sunlight when you can, but this isn't always realistic. To prevent advanced aging caused by UV damage, incorporate a physical SPF of at least 15 into your anti-aging skincare routine, and apply after your anti-aging moisturizer. This will filter out harmful UV rays and protect your skin from harmful sun damage that can cause signs of aging.
Not using anti-aging skincare
There is a lot more to taking care of your skin than just washing with soap and water. Eventually, signs of aging will begin to show and the best way to correct existing damage while preventing future damage is to invest in a quality anti-aging skincare routine. Anti-aging skincare contains powerful active ingredients from both natural sources as well as science-backed technology.
Quality anti-aging skincare can repair damage at the cellular level, stimulate collagen production, fade wrinkles and improve skin's overall tone and texture. An anti-aging moisturizer, specifically, can provide the skin with the nourishment it needs to remain firm, smooth and youthful. Make sure to read the labels of your anti-aging skincare to ensure there are multiple anti-aging active ingredients, antioxidants, and peptides for the most optimal results.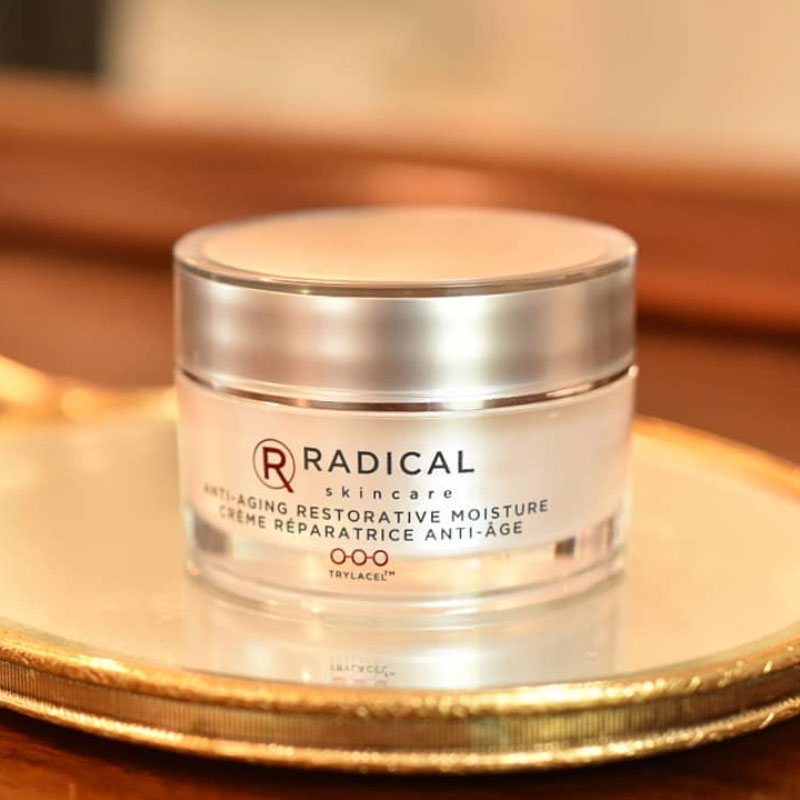 Applying your skincare in the wrong order
Anti-aging skincare is rich in active ingredients that can repair cellular damage and help your skin appear more youthful. However, it's important to apply your skincare products in the correct order to make sure your skin is absorbing the active ingredients necessary for the best results. If you apply a heavier product, like a beauty oil before a serum, the oil will prevent the optimal absorption of the concentrated anti-aging ingredients in the serum.
Good anti-aging skincare routines typically consist of a cleanser, exfoliator, serum, anti-aging moisturizer and SPF. Cleansers and exfoliators rid the skin of impurities and dead skin so that it is ready to absorb the active ingredients from the rest of the products. Anti-aging serums typically have the most concentrated actives and more viscous formulas so these should be applied next. After this, apply a nourishing anti-aging moisturizer to nourish the skin with hydration and peptides. Use your SPF last to ensure protection from harmful UV damage.
Not cleansing at night
Skin cells that regenerate quickly are what keeps skin youthful. The majority of cellular rejuvenation, or turnover, happens at night while we are sleeping. This is why getting an adequate amount of sleep every night is also important for skin health. In order for this process to happen, your skin needs to be free of the dirt, oil, and impurities that have built up throughout the day. This is why it is so important to make sure you cleanse your skin before bed. If not, cell turnover will not happen. In addition to this, if the skin is not properly cleaned it will not absorb the ingredients in your nighttime anti-aging skincare routine, rendering them ineffective.
Use a creamy, nourishing cleanser every night to remove all traces of makeup and impurities, and then proceed with the rest of your anti-aging skincare routine, including a rich anti-aging moisturizer, in the correct order. Try to avoid using only cleansing wipes, as these are less effective and usually just smear makeup and impurities around the skin without actually removing them.
Not getting enough antioxidants
Antioxidants prevent environmental aging and reduce inflammation to help skin repair itself. In the long term, this will allow the skin to remain firm, supple and free of fine lines and wrinkles. Antioxidants neutralize free radicals to prevent them from damaging the face. This will allow the skin to remain firm and youthful. Free radical damage can also cause dark spots and textural irregularities. Using a serum rich in antioxidants calms the skin and balances the skin tone for an even, flawless face.
We recommend a skincare routine that is rich in antioxidants, specifically an antioxidant-rich anti-aging moisturizer to fight multiple signs of aging in one cohesive step. We talk more about antioxidants' many skin benefits here. Our Anti-Aging Restorative Moisture is an excellent anti-aging moisturizer rich in antioxidants and plant-based actives that stimulates collagen synthesis, fights cellular damage, smooths wrinkles and redefines facial contours for firmer, more youthful skin that is adequately hydrated.
In conclusion, by avoiding these common skin mistakes you can help preserve your skin health at the cellular level, which can maintain collagen production and elasticity. It can also prevent harmful UV damage that can cause wrinkles and dark spots. By incorporating an anti-aging skincare routine, specifically and anti-aging moisturizer, you can incorporate powerful actives into your skin that also maintain skincare and fight signs of aging.
Are you guilty of any of these skincare mistakes? What steps are you taking to fight signs of aging?