As you may know I (Rachel Edlich Co-Founder) started Radical Skincare because of my Rosacea outbreak.
What you may not know is the full story exactly how I conquered Rosacea and restored my skin's health. Why Radical Skincare was founded and how you can use Radical Skincare to treat redness and Rosacea too.
Quick Backstory
My father, Dr. Richard F. Edlich, M.D., Ph.D., was all about making a difference in the world.
He was a brilliant reconstructive plastic surgeon who started the burn unit at the University of Virginia. Because he specialized in wound healing and skin rejuvenation, my sister and I were exposed to skin care at an early age.
We grew up around some of the most extreme burn cases, which really taught us about compassion, courage and gratitude.
It taught us that beauty isn't an outside job but an inside job.
Seeing people suffer with the emotional loss of their exterior identity, and my father giving them the opportunity to live a life with some normality was so inspiring.
Seeing the impact that he made in medical science inspired us to go above and beyond in skin care.
That's probably the reason why for the past 20 years both my sister and I have been in the skin care business, creating more than 100 different skin care products for celebrities, retailers and private labels.
The Perfect Storm
After my beautiful daughter was born, my skin completely changed.
My hormones went crazy!
I was beginning to develop rosacea…
My skin had red bumps and inflamed, flushing symptoms, and I truly didn't look like myself.
It looked like an allergic reaction to something.
The dermatologist put me on two topical antibiotics that made my skin worse.
They told me that I would have to be on these medications for life as this isn't curable.
I couldn't comprehend what they were saying.
Aside from topical antibiotics, they also had me on an oral antibiotic, which turned out horrible for my system.
I didn't want to take something that would help my skin but end up hurting the rest of my body, so that was a short-lived experience.
The doctors also told me to avoid all my favorite foods—spicy food and wine, to name a few—and to stay away from sun exposure and extremely cold places.
I tried all these approaches, but nothing really made a difference.
I was very frustrated.
Finally, I decided to take matters into my own hands.
It was the perfect storm.
Liz, my sister, was at the same time feeling that gravity was real.
We knew we had to meet with our scientist to discuss how to create the strongest skin care for anti-aging designed for sensitive skin like mine…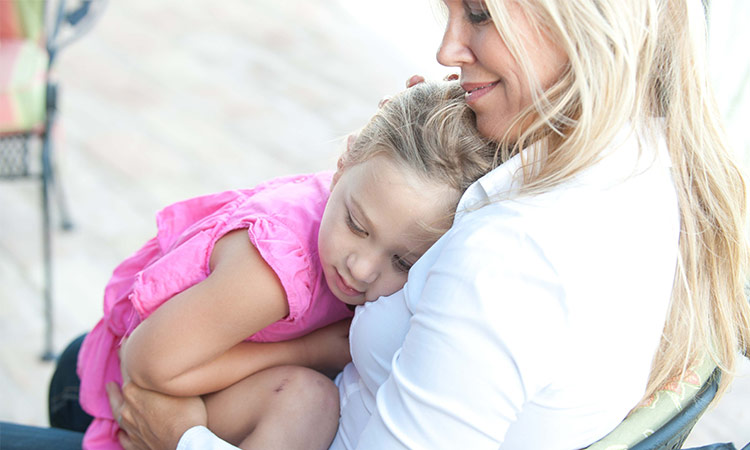 Radical Changes, Radical Results
Because we had no intention of selling our products to the public, we put our focus, effort and resources on the formula rather than the cost and packaging.
In doing so, we were able to identify the prime defect in most anti-aging formulas.
We corrected it, perfected it and then clinically tested it.
The results were unbelievable.
To calm my skin, I used the Radical Power duo; Advanced Peptide Antioxidant Serum and the Anti-Aging Restorative Moisture) day and night.
For cleansing, I used the Hydrating Cleanser.
What makes these products special is the Trylacel Technology, which is proprietary to our line.
This technology encapsulates reparative and skin-soothing ingredients and antioxidants in a bilipid layer that acts as a safe house for these handpicked ingredients to keep them in their most potent state.
When the product is applied, it delivers to you the potency and performance without irritation.
I noticed a texture change within the first week. I was blown away. In just three weeks I was able to wean off of my topical antibiotics because my skin was transforming quickly.

Since then I've used the entire Radical Regimen; Hydrating Cleanser, Youth Infusion, Advanced Peptide Antioxidant Serum, Anti-Aging Restorative Moisture and Eye Revive Crème
I also exfoliate every night with our Age-Defying Exfoliating Pads.
I didn't start using the pads until my skin was calm and balanced, and then I started to integrate the pads. Using the Pads every 3 nights at first, then every other night and then every night.
They are a game changer in the texture of my skin.
But it's not just the products that changed my life.
My skin care journey didn't just inspire a skin care line, it inspired a new way to live my life.
It taught me a lot of things, one of which is to be kinder to myself.
When my skin was a mess, I started to talk to myself in a negative way and realized how much importance I put on my outward appearance.
Beauty is more than skin deep, and I really want to inspire and empower women and men to live a 'radical' life, a life of passion, power and purpose.
It's about going above and beyond and never taking 'no' for an answer!
How we show up for ourselves and in the world really means the most.
Dermstore Interviews Rachel Edlich
Comment below and share your skin care story!